Hello darlings!
 Venturing off on your summer vacation after you've spent nearly twelve months planning every iota detail to ensure it goes as swimmingly as possible is exciting. Especially if you don't have kids yet, lol! You can't wait to step on that plane and fly off to that far flung destination that'll see you spending two weeks on the beach in the sun, reading, relaxing and maybe taking the odd dip or two into the sea. You've worked hard all year, and your summer vacation is your well earned reward.
This year, you've made a decision that has your friends in shock. They don't think you can do it, but you are adamant that you'll prove them wrong. You will be heading off on your travels with nothing but a backpack. They'll be no suitcases that you could fit a family of four in, no extra laptop bag, no camera holdall. You are going back to basics and taking just one item of luggage. You don't want to be bogged down by baggage, and you want to feel the sense of freedom that backpackers seem to relish. So how on Earth are you going to be able to achieve this successfully if you are used to having an outfit for every occasion, and you've got a shelf full of beauty products to cram in? Take a look at these tips to help you travel light and right without scrimping on your summer wardrobe.
 Clothing That Favours Minimal Square Footage
 If you're opting to take only hand luggage onto your flight, you'll have minimal space to play with when it comes to packing. But it can be done! You need to consider what you'll be wearing on holiday. If you'll be chilling on the beach most days, then it pays to think about linen clothes and dresses made from lighter materials. Linen packs down very neatly to almost nothing whereas tops and dresses made from polyester are great space savers.
 To achieve a classy beach look without scrimping on the quality of your attire check out the range of beach dresses on offer. Sundresses for all ages are available ranging from the discreet and modest to the more playful and relaxed. These dresses can be rolled and folded in such a way that they take up hardly any space at all in your backpack and are lightweight meaning you can pack half a dozen with ease.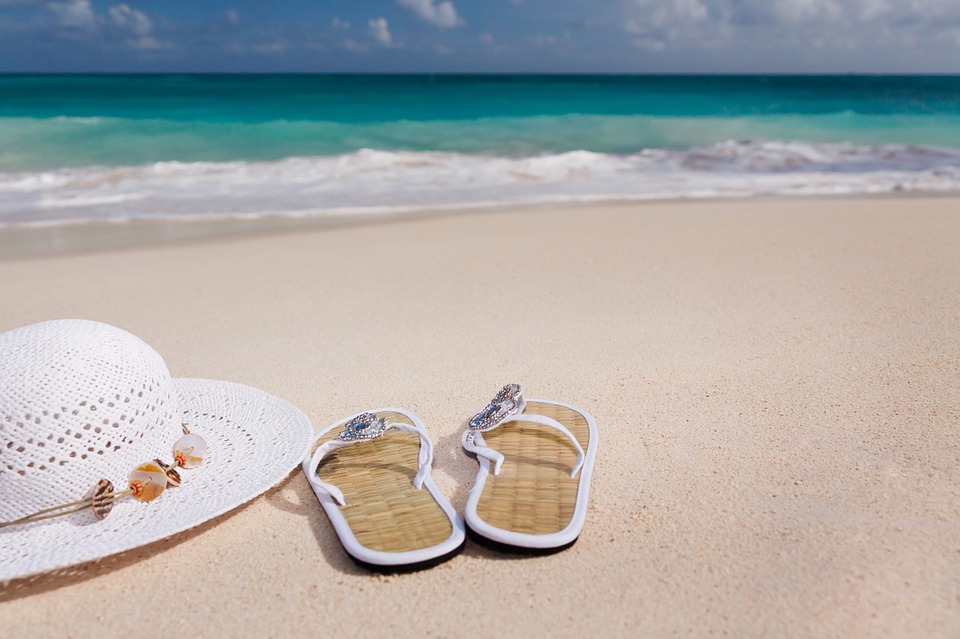 Shoes
When it comes to your footwear, you don't want to be taking bulky hiking boots onto your flight if you foresee a fortnight of beach parties, salsa dancing and sampling the local cuisine. Keep your footwear light and flexible. Wear your sturdiest shoes on board your flight, so you don't need to pack them away, taking up valuable space. A comfy pair of sneakers is ideal. Then you can pack two or three pairs of flip-flops, sandals and maybe a strappy pair of kitten heels to cover every eventuality.
 Makeup
 When it comes to your beauty regime, you may have to alter your routine for a fortnight. Opt for the travel sized miniatures for your favorite beauty products. If there is a vital cream that you simply cannot go without, make sure you only take the amount you are allowed on board a flight by filling an appropriately sized container with your beauty product.
 Essentials such as mascara, deodorant and mosquito repellant can be packaged without much fuss. For foundation and concealer, opt for the smaller cream based product so that the blush powder doesn't explode all over your makeup bag. It always pays to remember that if you are staying in a hotel rated three stars or above, they will have complimentary shampoo and shower gel available so you may not need to pack these items.

BONUS TIP: Read the ultimate packing list for the beach!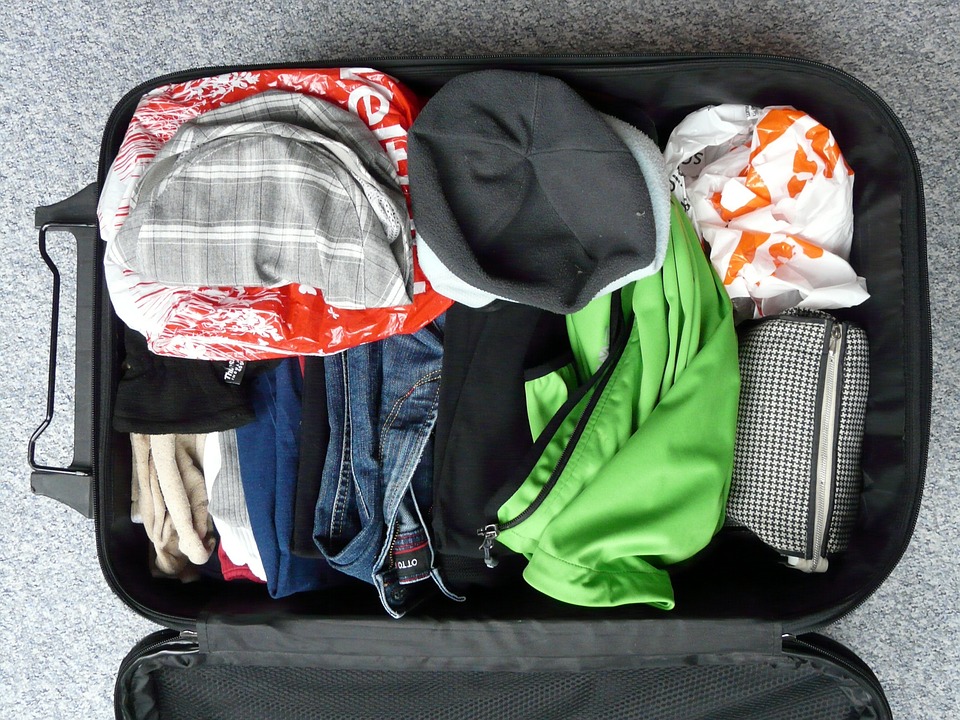 Practice Packing
 This sounds crazy, but it's a good idea to get reacquainted with Tetris to hone your space saving skills when it comes to packing your bag. Get all of the items that you know are essentials and pack them. Any space that you have left over and you can figure out what else you may want to take with you. If you can't pack some of your favourite lip gloss or sun cream, pick it up when you land. The shops within airports are stacked full of essentials that many travelers leave behind or forget to bring with them on holiday.
 Packing light is a great way of traveling. You'll get through the airport at either end quicker, and you'll have a more freeing holiday experience. So get packing your bags and enjoy your summer vacation. If you are heading for the Indian ocean, don't pack until you read this guide on what to wear in the Maldives. On the other hand, if you are heading for the most elegant capital in Europe, you need to read this guide on what to wear in Paris. Wherever you are heading, have lot's of fun!