Hello darlings!
While Nick was away overseas the other week it seemed that time was my worst enemy. I didn't seem to have any. The first thing that suffers when I don't have time is my cooking. No, that's a lie. The very first thing is ironing my clothes. But that's fine I don't really mind wrinkles in my clothes. I do mind going hungry though, lol.
This was my go to salad the past week. It's easy and very tasty. And yes it is a carrot salad even though it doesn't seem to have carrots in it. But it has! It's just the leafy part of the carrot and not the root.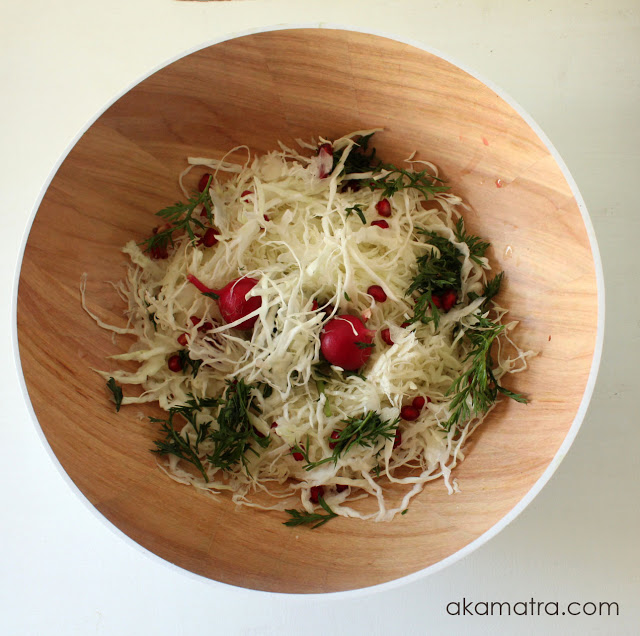 I admit I didn't know about the leafy part of the carrots and how tasty they are until I started going to the organically grown vegetable market near my house. There is a lady in the market who sells this amazingly yummy carrots with their leaves. She was the one who suggested I use them in a salad. She wasn't wrong.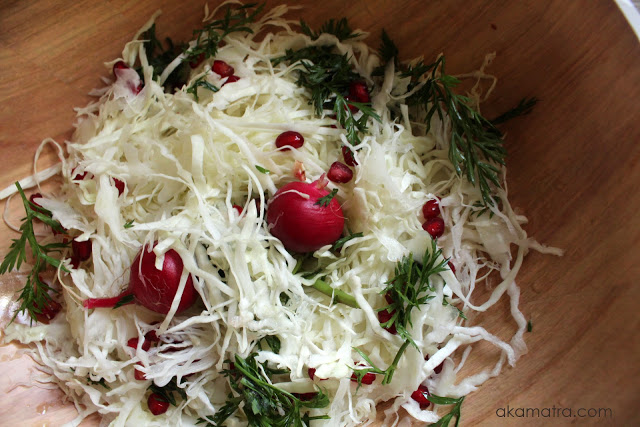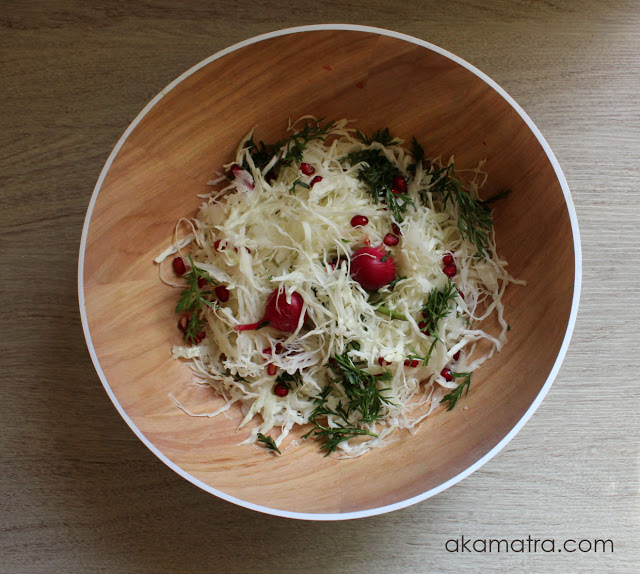 For this salad you are going to need

Half of a small cabbage, washed and shredded.
The leafy part of two carrots, washed and cut  with your hands
Seeds from half a pomegranate
Two (or more) horseradishes, washed, whole
3 tablespoons of extra virgin olive oil
fresh squeezed lemon juice to taste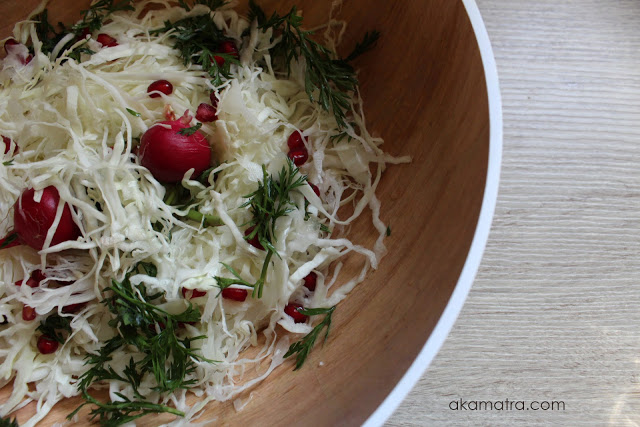 Toss it together in a bowl and mix the olive oil with the lemon juice. Ready. You can now dig in!

I certainly did! And I enjoyed every minute of it with the amazing OSMOS bowl from Zak!Designs. The company send me two OSMOS bowls in beech/white to try out. As a known lover of everything minimal and well made I loved these bowls on sight! The large one that is pictured here is perfect for salads and the smaller one it's great for your breakfast.

The design is excellent and the quality is too. If there is a draw back is the fact that melamine can't be microwaved since it holds up to 70 Celsius, but that's ok. The bowls are great for cold food!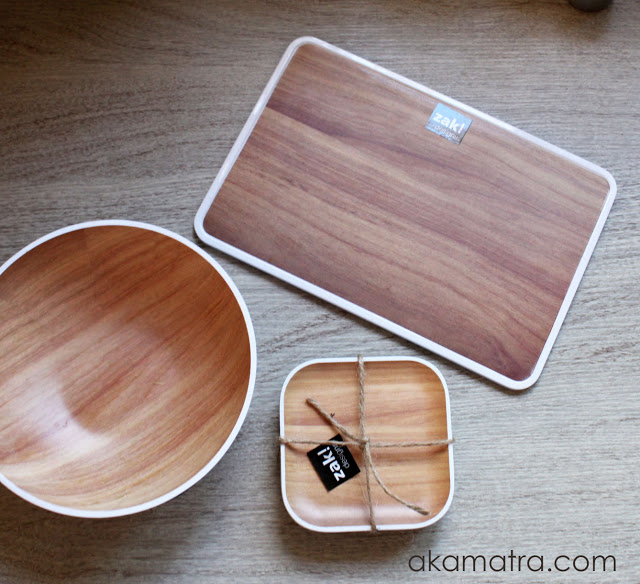 They also send me a set of small dishes which are perfect for dried fruit and nuts.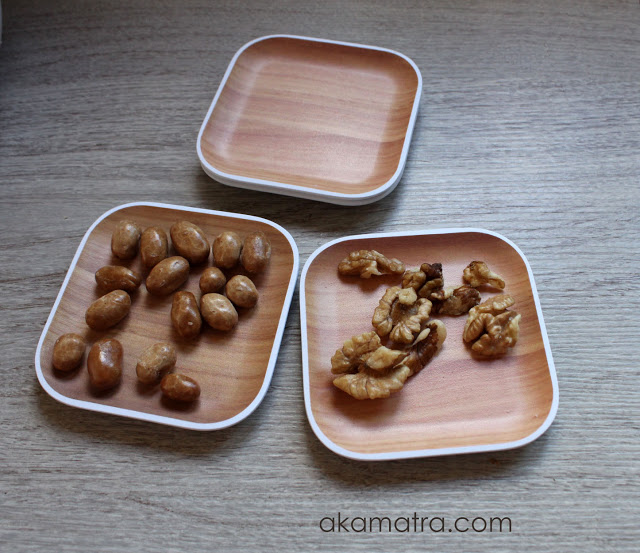 Along with a small tray dish for cheese and cold cuts.


This two below can be yours if you want them! Enter the giveaway below for a chance to win them. It's really super easy, do back flips or anything, promise!

a Rafflecopter giveaway