Hello there darlings!
I hope November is treating you ok! It's been good on us mostly - sinus infections aside. The best part of any month is the days with the sun we get to spend in the park though! Oh, and the time I get to spend with my blogger friends!
This post contains affiliate links which means that if you click through and make a purchase, at no additional cost to you, I'll get pocket money to go yarn shopping. So you are feeding my yarn addiction. I knew you'd be a bad influence!
The other day we gathered at our usual place Terra Delicia and partied till we dropped! And by partied I mean crafted!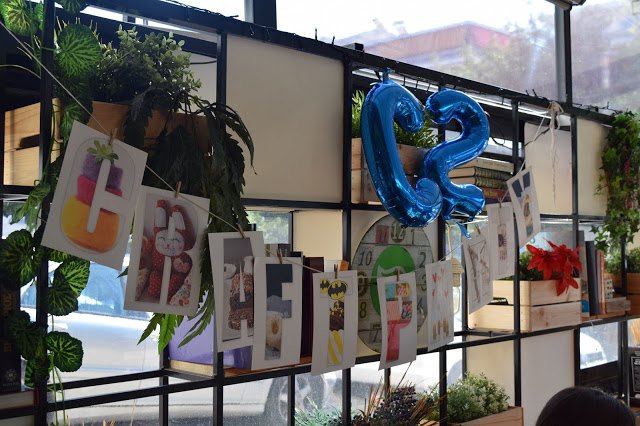 It was my turn to help my friends make something and since it's the season and all I came up with a cute little felt angel and a small felt tree, as decorations for our Christmas trees!
These guys are really easy to make! 
NO SEW FELT ANGELS
You'll need my template which you can download for free here. Please refrain from commenting on what a marvelous job I've done with this pattern! I know I am awesome! (not)
Felt in white and grey (go wild and use any color you want!)
Hot glue and hot glue gun
A small wooden bead (1cm diameter)
Black pen
Red pen
Scissors
Needle 
Thread
The process is very easy really.
Cut three pieces of felt according to the pattern.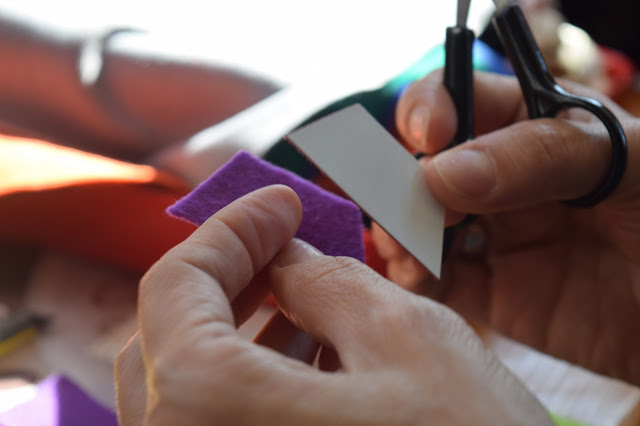 Get the body piece and add glue in the longest side of it. Now bring the other side on top of the glue and hold until set. At the joining you may need to snip a bit to make it smooth so that it stands on its own. The body is ready.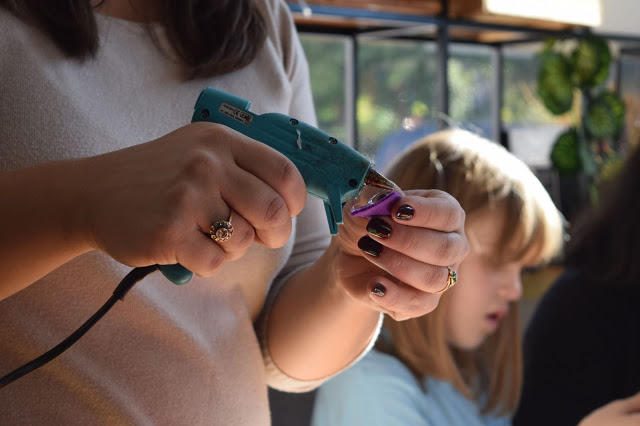 Take your wooden bead and add glue on the top and glue it on the top of the body (the top being the narrow end of the cylinder).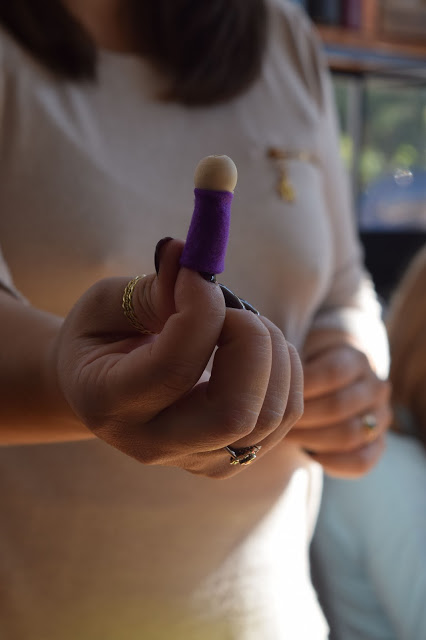 Find the center of the wings and add glue down the middle. Glue it in the back of the body.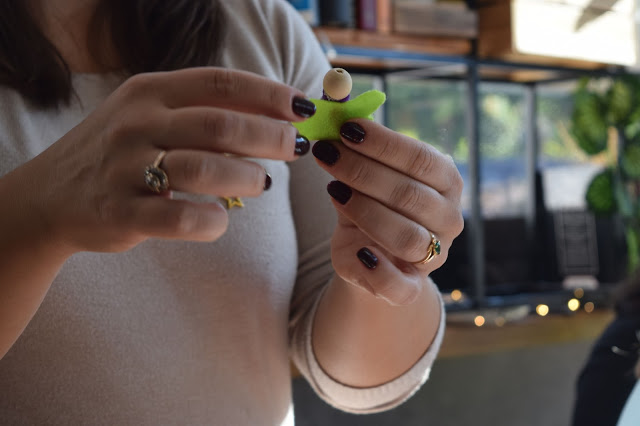 Likewise add glue to one of the straight sides of the hat and bring the other on top to form the hat. Glue the hat on the head (bead).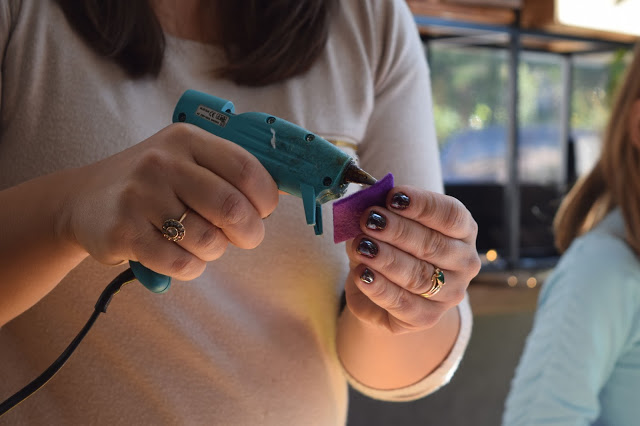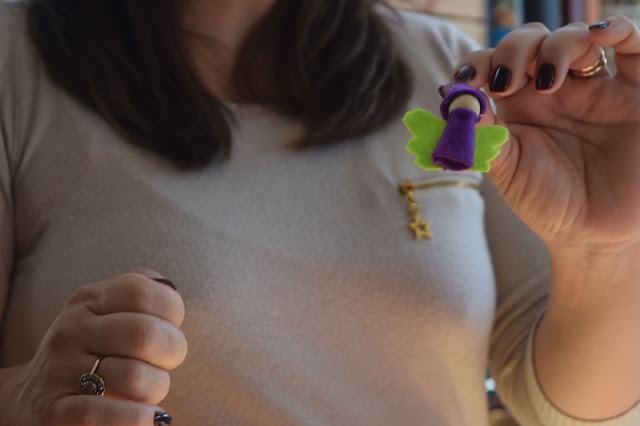 Using your pens, draw two eyes and a smile.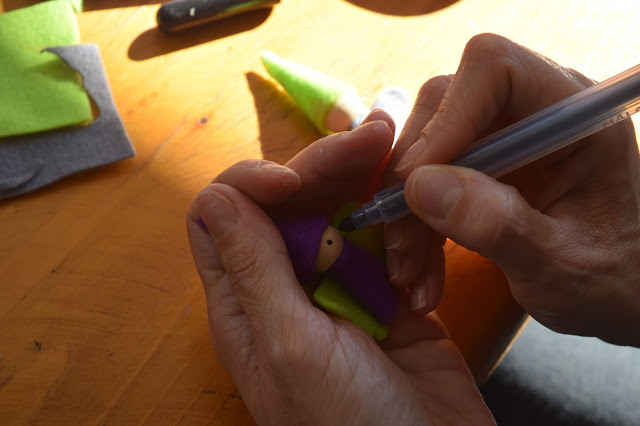 With the needle and thread make a loop at the top of the hat to hang it on your tree.
You are set!!!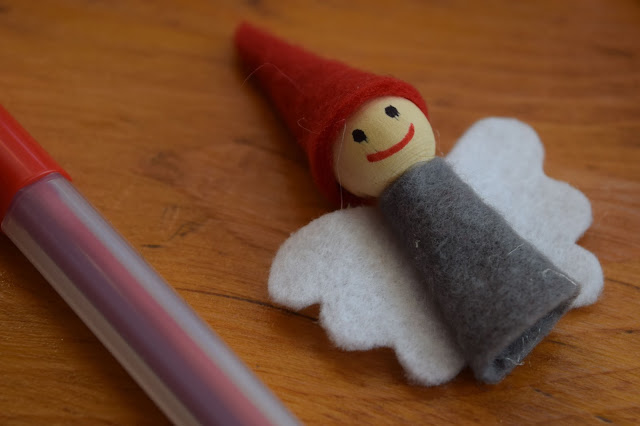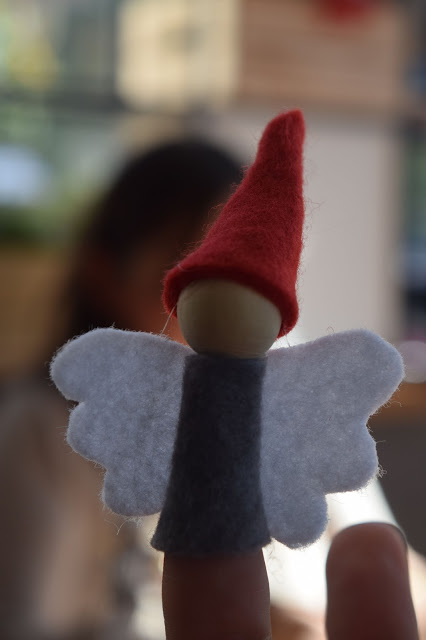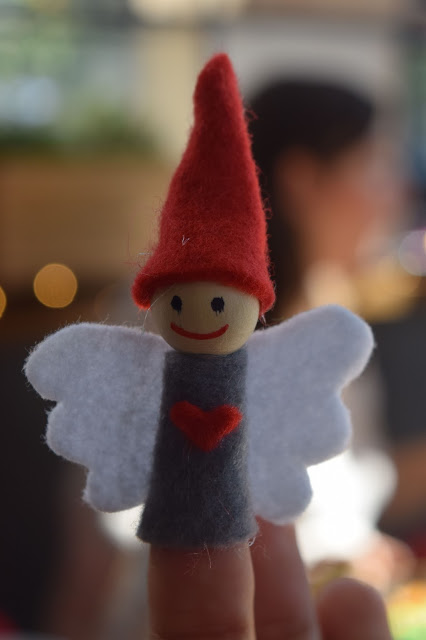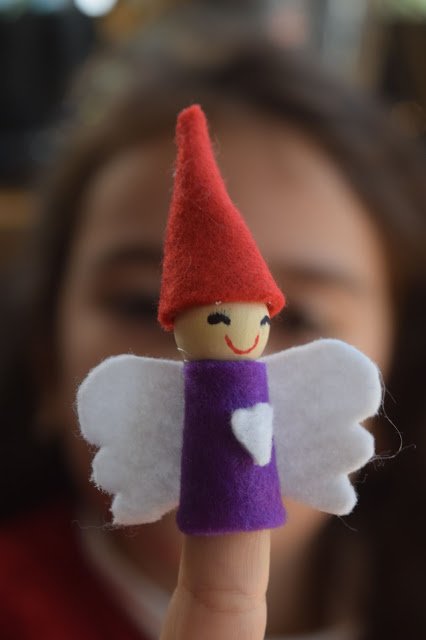 FELT TREE ORNAMENTS
You will need
Green felt
Brown felt
A small red pom pom
Needle
Thread
Hot glue and hot glue gun
Zig zag scissors
You don't really a pattern for this one. Take your zig zag scissors and cut small squares starting from a 2cm side and going down to 0.8cm side approximately. You will need around 20 pieces of felt so make 3-4 of each size you cut.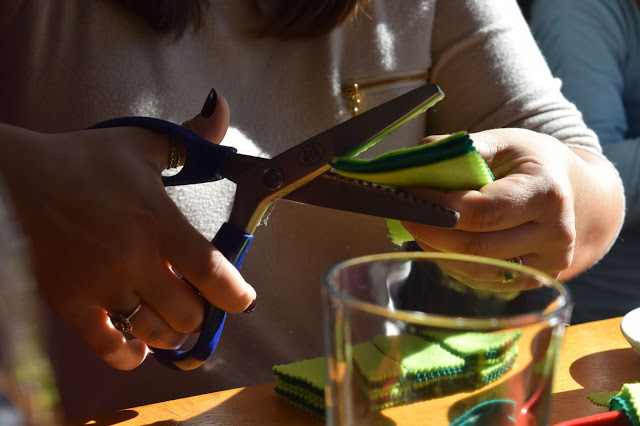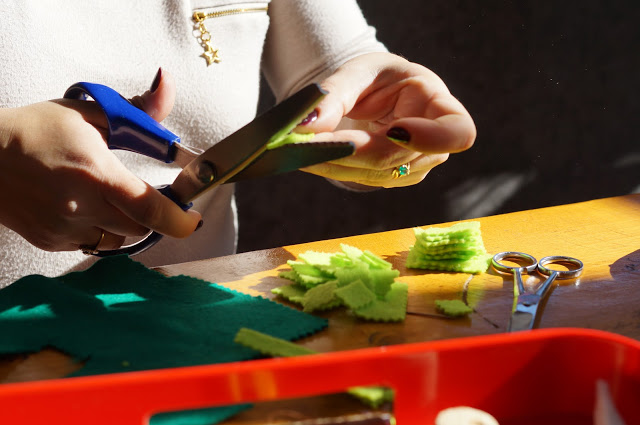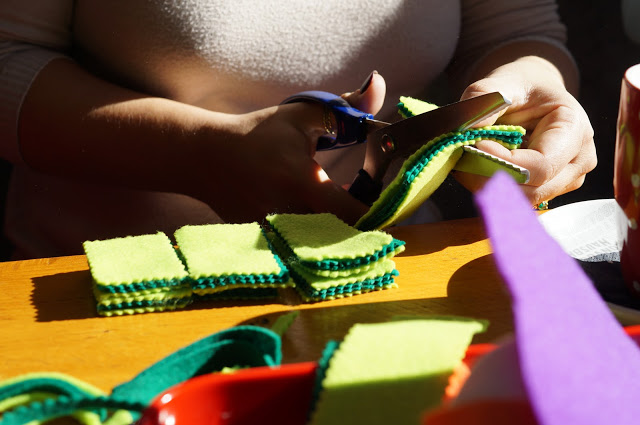 Put thread to your needle and thread one by one the felt pieces going from larger to smaller. Once all the pieces are through thread though your red pom pom and make a know at the end of the thread.  Do not cut the thread. Then using the same thread make a loop in order to be able to hang it from your tree.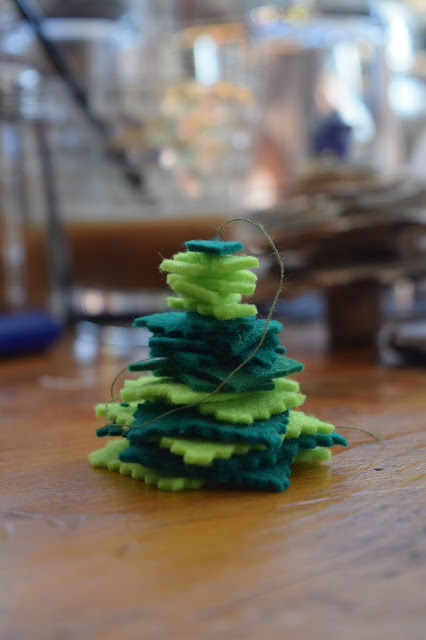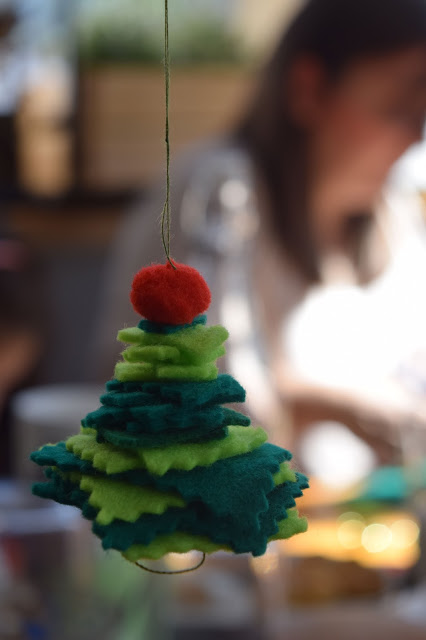 Now cut a long strip of brown felt around 2cm wide and 6cm long and roll in into a cylinder. Glue the end of it on itself to form a log. Then glue it at the bottom of the tree with some hot glue. You are ready!!!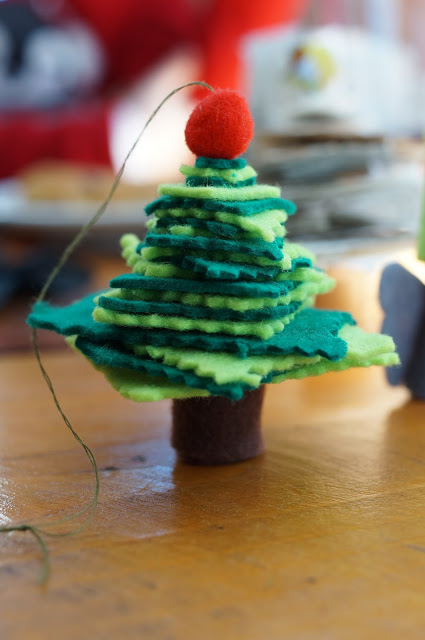 We also made the paper trees I showed you some years ago! My new red tray from ZakDesigns was a great help!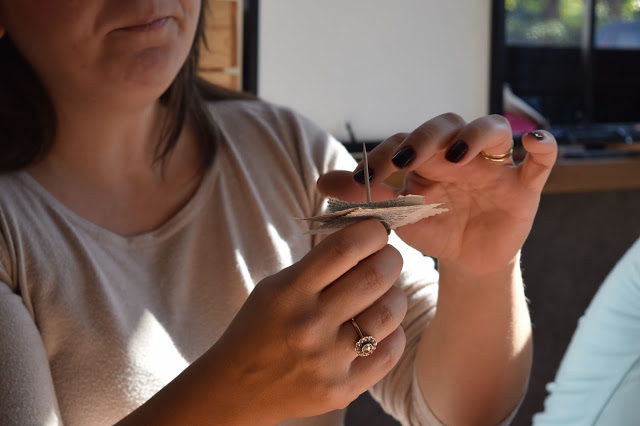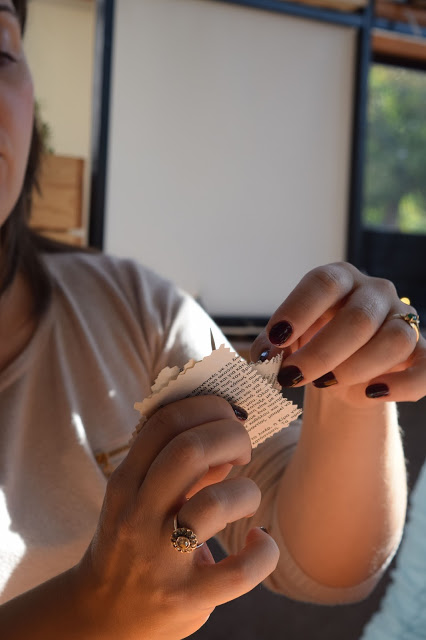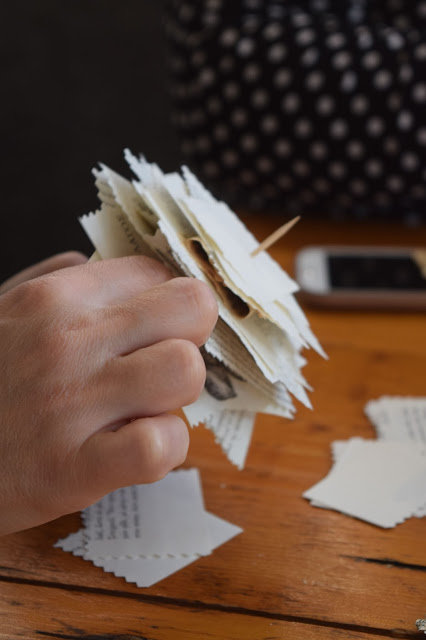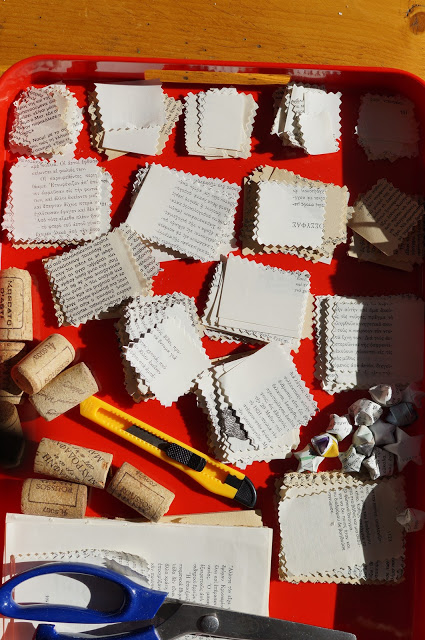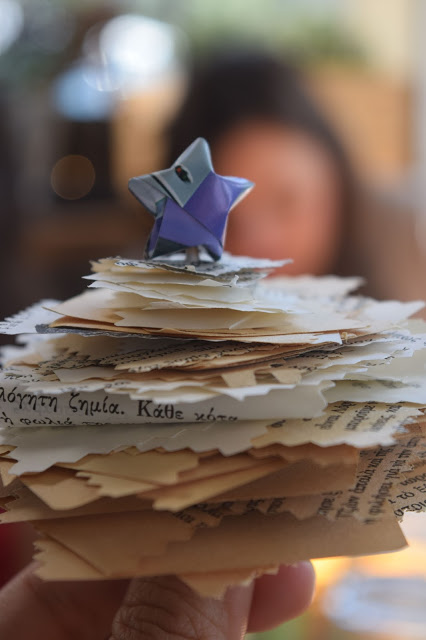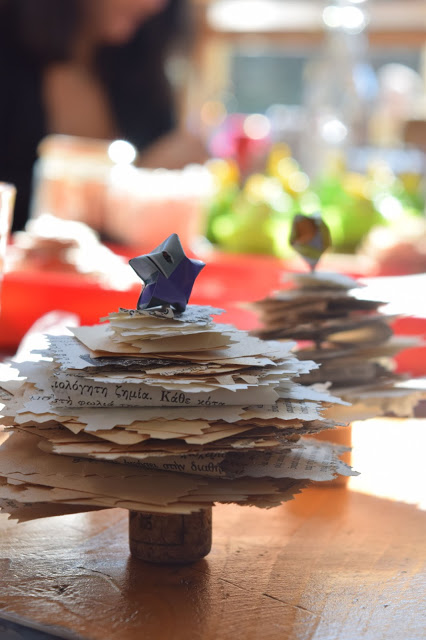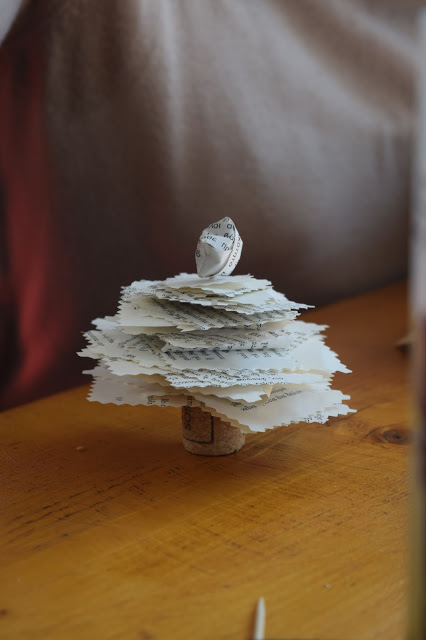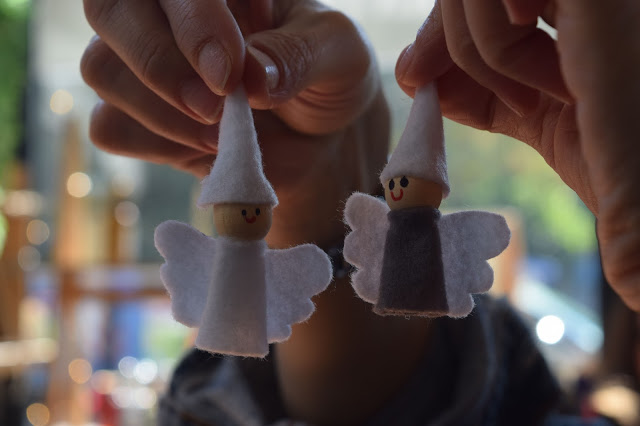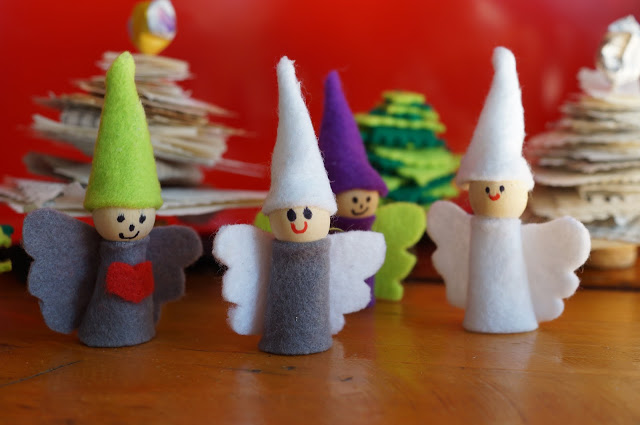 Look at all these goodness!!!!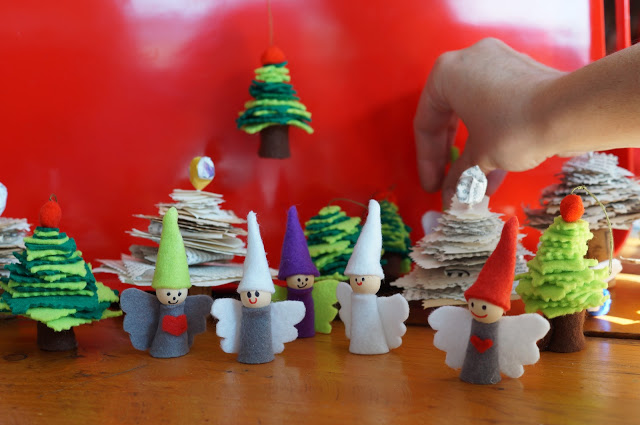 These awesome photos were taken by my friends Eleni, Anna and Zina. I am thankful cause my camera is still in the repair shop and I could never take such great shots!

Stay tuned for more craft parties from our awesome magazine!

Lots of love