Hello darlings! 
If you've read my review on the Furls Odyssey hooks then you know how much I value the tools I use for my crafts. 
Sometimes though, money doesn't equal value since you can make some tools yourself and save money (to be able to afford those expensive but gorgeous hooks, lol). 
One such tool is the crochet stitch markers. These little tidbits can be an essential tool for your crochet success. Stitch markers are used when you need to mark a place in your work to avoid counting over and over again. They are handy because they save time and frustration caused by miscounted stitches. 
All crocheters have experienced a moment when we had to frog our work because we made a mistake 3 rows back (in the best case scenario) when we miscounted the stitches. This is easily avoidable with the use of stitch markers. 
There are many options for stitch markers. 
An easy option is to use a piece of yarn in a different color than the one you are working in and pull it through the stitch you need to mark. I've used this method a lot in the past but I don't really like it. The biggest disadvantage of this method is that sometimes the yarn used as the marker catches in my hand and dislodges from its place and I lose my mark. As the yarn is soft it doesn't even leave an indentation on the stitch it was so it's super frustrating to have to frog enough of the project to get back on track. This is a problem I faced especially when crocheting amigurumis. 
Another option is the cheap plastic ones. These are ok but I keep loosing them and they keep slipping of the stitch thus making me lose my count. 
The option I find the best is the one that uses a lobster clasp to grab on the stitch. And since I have many of these laying around for my jewelry making I decided to make some markers. It is absolutely easy to make these yourself. 
You will need: 
Jump rings 
Jewelry pliers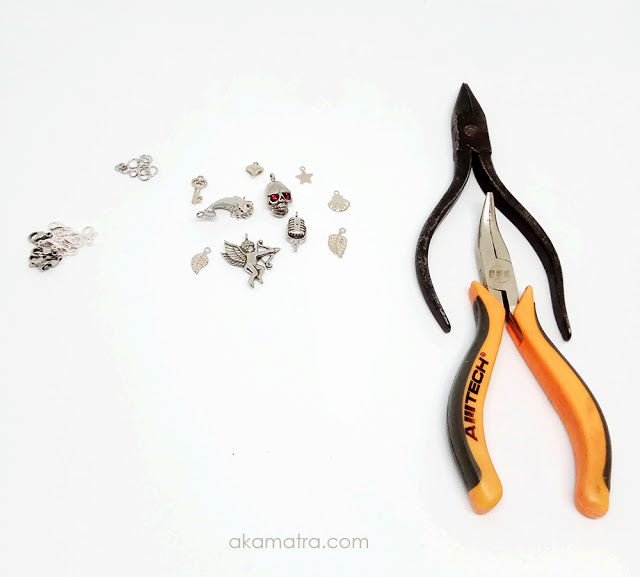 All you need to do is use the pliers to open up the jump rings and connect each charm to a lobster clasp. Easiest thing ever right?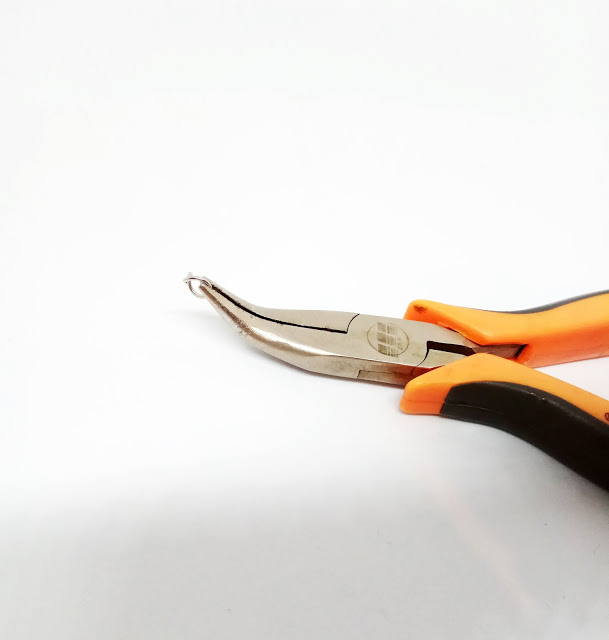 Do pay attention to the way you will close the ring though. You need to make sure it is securely closed and the two ends of the ring are in line. Otherwise you run the risk of is snagging your yarn which is no fun at all.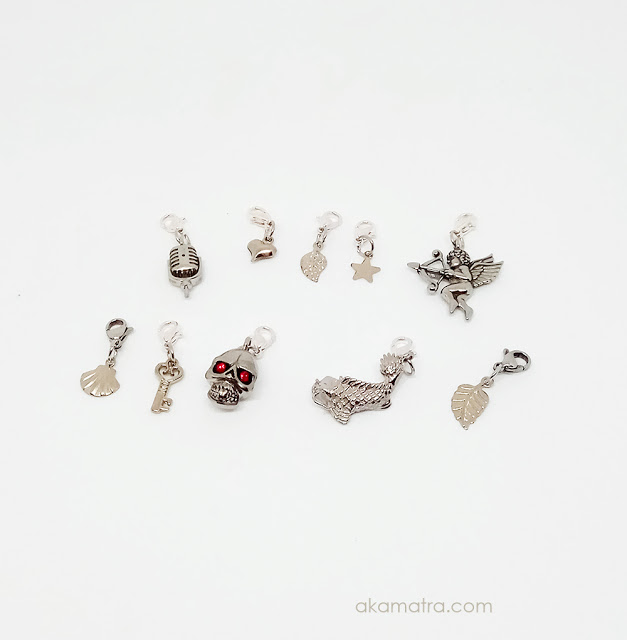 The reason why I like these markers the best is that they stay in place. That's the whole idea behind a marker really and these little thingies do the job expertly! I promise you they will not leave their place until you want them too!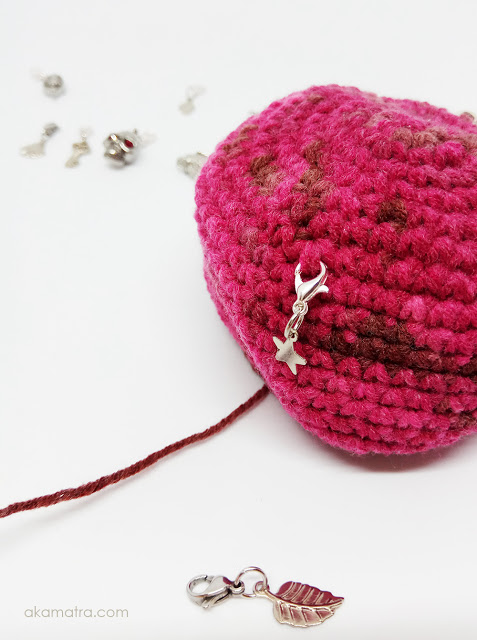 Another reason to love these is that they look like crochet jewelry! And if you rolled your eyes while reading this, then you can go back to your cynical little place of the world. We hookers like to treat our yarn and wips like a precious creature! Deal with it!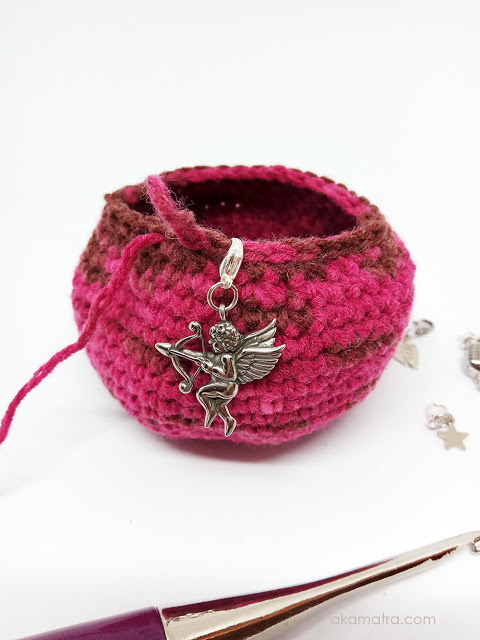 The smaller ones are perfect for my amigurumis and the larger charms are better suited for my scarves and blankets.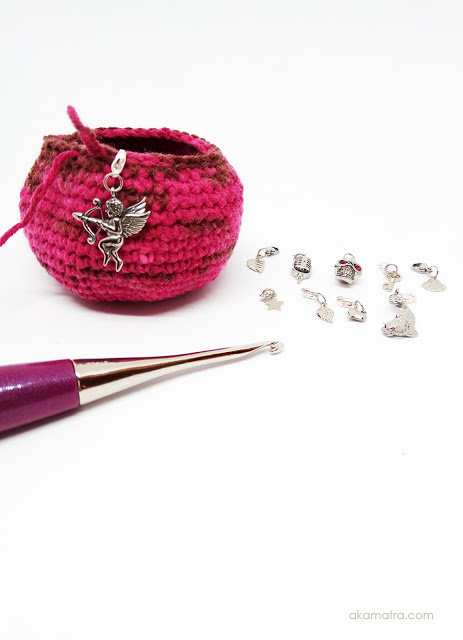 And guess what? If you are into Tunisian crochet these babies will never leave your sight! I want to test them on knitting projects too, I just haven't started anything new lately.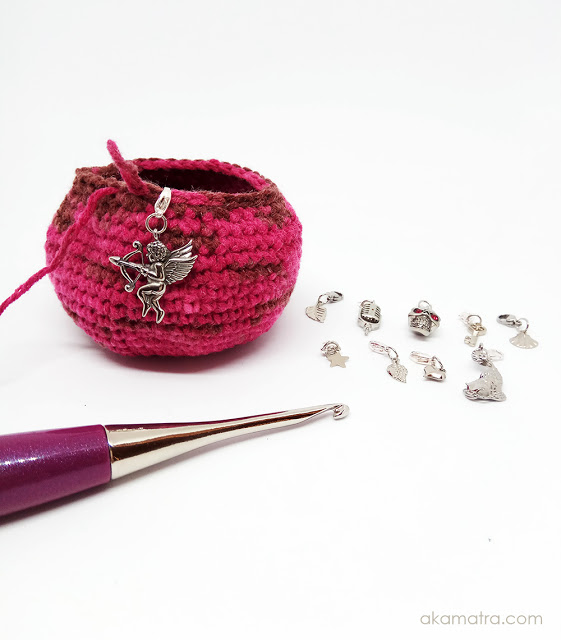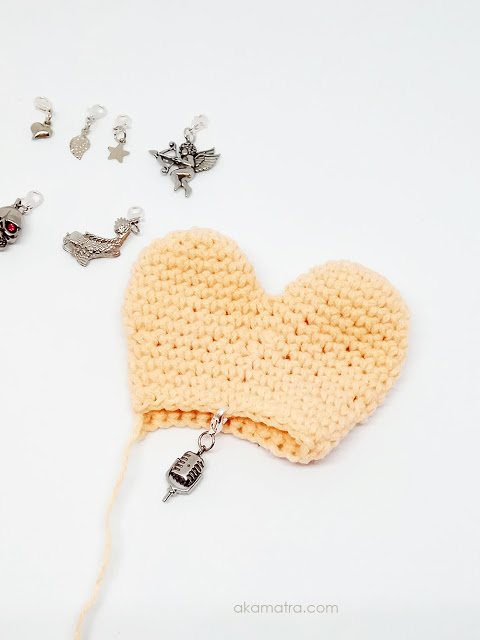 What do you use as a stitch marker on your wips? 
Lots of love