Dropzone by Stewart Giles. Book review
Stewart Giles is fast becoming my favorite mystery and thriller author. After reading his first books and then later on the first book of the very popular DS Jason Smith and DC Harriet Taylor series, I honestly don't know who is going to top them!
What's the book about
Brandon Stone is doing his first Accelerated Free Fall Skydive.  He has done the training and his instructors are with him so nothing can go wrong…. Can it?  A double malfunction and Brandon is staring death in the face.  A very rare accident.  Or is it?

Jason is returning to work after 3 months recovering from injuries at the hands of Boronov.  Light duties?  Not if Jason can help it.

DC Harriet Taylor is taking a well deserved holiday with Jon Finch that includes tandem skydiving.  Out of all the planes in the country they were on the same one as Brandon. 

With a detective as a witness this should be an easy case to solve. Wrong!  Jason and the team need all the help they can get to unravel the lies and find the clues before more bodies turn up.

This is a gripping story with twists, turns and intrigue all the way through.  A fast moving page-turner you will not be able to put down.
 Dropzone by Stewart Giles. Book review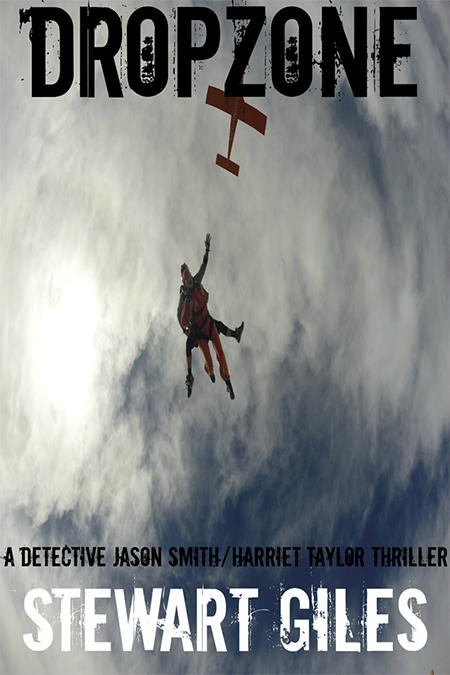 THE DETECTIVES
 
DC Harriet Taylor had only been married for 2 years when her philandering husband was killed in a car crash.  It is common knowledge around the station that the woman who died next to him was his latest lover. Harriet transferred to Trotterdown to escape the gossip and sympathetic looks.  She is now finding her way around Cornwall and getting to know the other members of the team.
 
DS Jason Smith is an Australian who was sent to York to live with his Grandmother when his sister disappeared from a beach.  He has suffered many losses in his life and is now a dedicated detective.  He is a bit of a loose cannon he has his own way of doing things and that doesn't always mean following orders and procedures.
Dropzone by Stewart Giles. Book review
What I think of the book
Do you really need to ask? I loved it! So much so that I asked Stewart for an interview and I am going live with it in a few days. Don't miss the book and the post with the interview!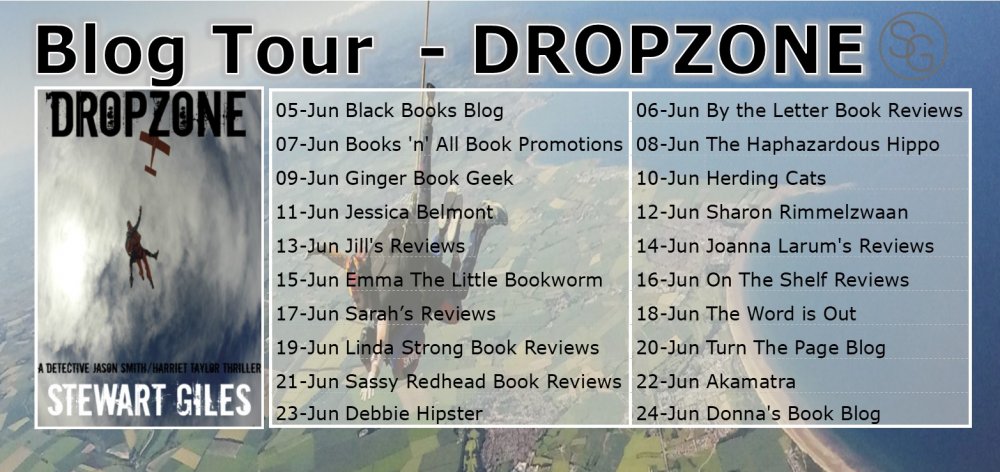 Stewart Giles – Author Bio
After reading English at 3 Universities and graduating from none of them, I set off travelling around the world with my wife, Ann, finally settling in South Africa, where we still live. After Ann dropped a rather large speaker on my head I came up with the idea for a detective series. DS Jason Smith was born. Smith, the first in the series was finished a few months later. 3 years and 8 DS Smith books later, Joffe Books wondered if I would be interested in working with them. As a self-published author, I agreed. However, we decided on a new series - the DC Harriet Taylor Cornwall series. The Beekeeper hit the shelves and hit the number one spot in Australia. The second in the series, The Perfect Murder did just as well. The third in the series, The Backpacker I have self-published and there are plenty more to come. Unworthy, the ninth Smith instalment was followed by a totally new start to a series – a collaboration between the Smith and Harriet thrillers. Entitled The Enigma, it brings together the broody, enigmatic Jason Smith and the more level-headed Harriet Taylor. Miranda is something totally different. A stand-alone psychological thriller, it is a real departure from anything else I've written before. Dropzone, book 2 in the  Smith/Harriet series is now available and the 10th Smith instalment will be released later in the year.