Hello darlings! Today I have a new book review for a book that thrilled me. And socked me. And almost made me eat my nails. I am sure it'll have the same effect on you too so read on for The Enigma book review.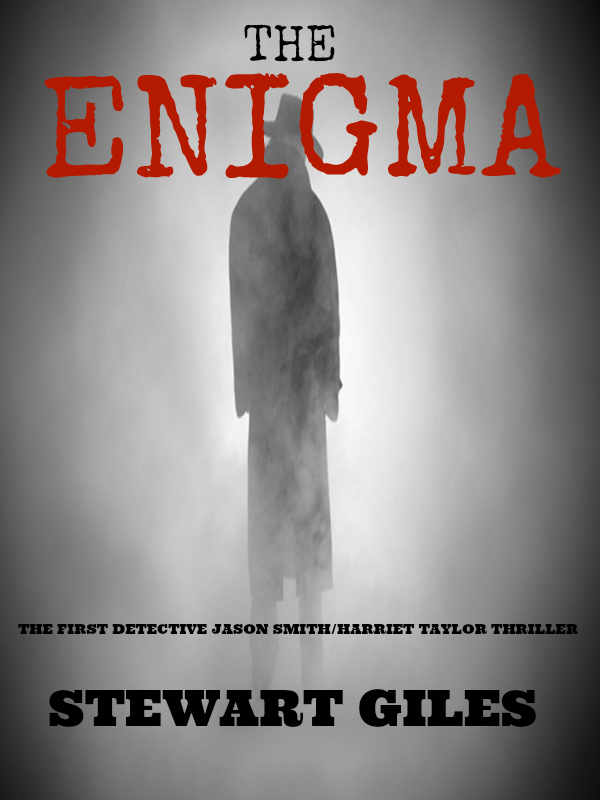 What's the book about
The Enigma (DS Jason Smith & DC Harriet Taylor #1) by Stewart Giles
 From #1 best-selling author: Stewart Giles comes a new detective series featuring the detectives from both the series' we know and love. 
In Trotterdown, Cornwall a boat, The Enigma washes in to the harbour. The skipper is dead, and Harriet Taylor is brought in to investigate.  But 1 dead body is not the only crime the team have to deal with.
Meanwhile, further up the coast in Whitby a boat washes up on the rocks just outside the harbour. Everyone on board is dead.  Whitby Police are out of their depth, so DS Jason Smith is called in to help.
It soon becomes clear the cases are connected and the teams from York and Trotterdown settle down to work with each other.
This is a unique story with twist, turns and shocks all the way through making it an adrenaline pumping read you will not be able to put down.
The detectives
DC Harriet Taylor had only been married for 2 years when her philandering husband was killed in a car crash.  It is common knowledge around the station that the woman who died next to him was his latest lover. Harriet transferred to Trotterdown to escape the gossip and sympathetic looks.  She is now finding her way around Cornwall and getting to know the other members of the team.
DS Jason Smith is an Australian who was sent to York to live with his Grandmother when his sister disappeared from a beach.  He has suffered many losses in his short life and is now a dedicated detective.  He is a bit of a loose cannon he has his own way of doing things and that doesn't always mean following orders and procedures.
What I think bout the book
If you love a good suspense thriller you've got one in this book!
I loved the two detectives working together and each of them bringing their own insight to solving this baffling case. I got caught up in the story from the start and couldn't put the book down. Now I am reaching for the previous books in both detectives history!
Also by Steward Giles
DS JASON SMITH SERIES
Book 0.5    -       Phobia
Book 1       -       Smith
Book 2       -       Boomerang
Book 3       -       Ladybird
Book 4       -       Occam's Razor
Book 5       -       Harlequin
Book 6       -       Selene
Book 7       -       Horsemen
Book 8       -       Unworthy
DC HARRIET TAYLOR SERIES
Book 1       -       The Beekeeper
Book 2       -       The Perfect Murder
Book 3       -       The Backpacker
Stewart Giles – Author Bio
 After reading English at 3 Universities and graduating from none of them, I set off travelling around the world with my wife, Ann, finally settling in South Africa, where we still live. After Ann dropped a rather large speaker on my head I came up with the idea for a detective series. DS Jason Smith was born. Smith, the first in the series was finished a few months later. 3 years and 8 DS Smith books later, Joffe Books wondered if I would be interested in working with them. As a self-published author, I agreed. However, we decided on a new series - the DC Harriet Taylor Cornwall series. The Beekeeper hit the shelves and hit the number one spot in Australia. The second in the series, The Perfect Murder did just as well. The third in the series, The Backpacker I have self-published and is now available.
What did you read lately?