When I was a kid my mom found an apple strudel recipe in a magazine. It was heavenly! She used store bought dough, pureed some apples, threw in some raisins and walnuts, added lots of sugar and homemade jam and it tasted amazing! Now, it's my turn as a mom living in 2019 to make an apple pie my daughter will make memories off. Only, I need to make it sugar free, preferably also vegan and gluten free. I know, I know it's a tall order but I think I made it! Read below for my amaranth flour vegan apple pie.
This post is in collaboration with Indigo Herbs. All opinions are mine.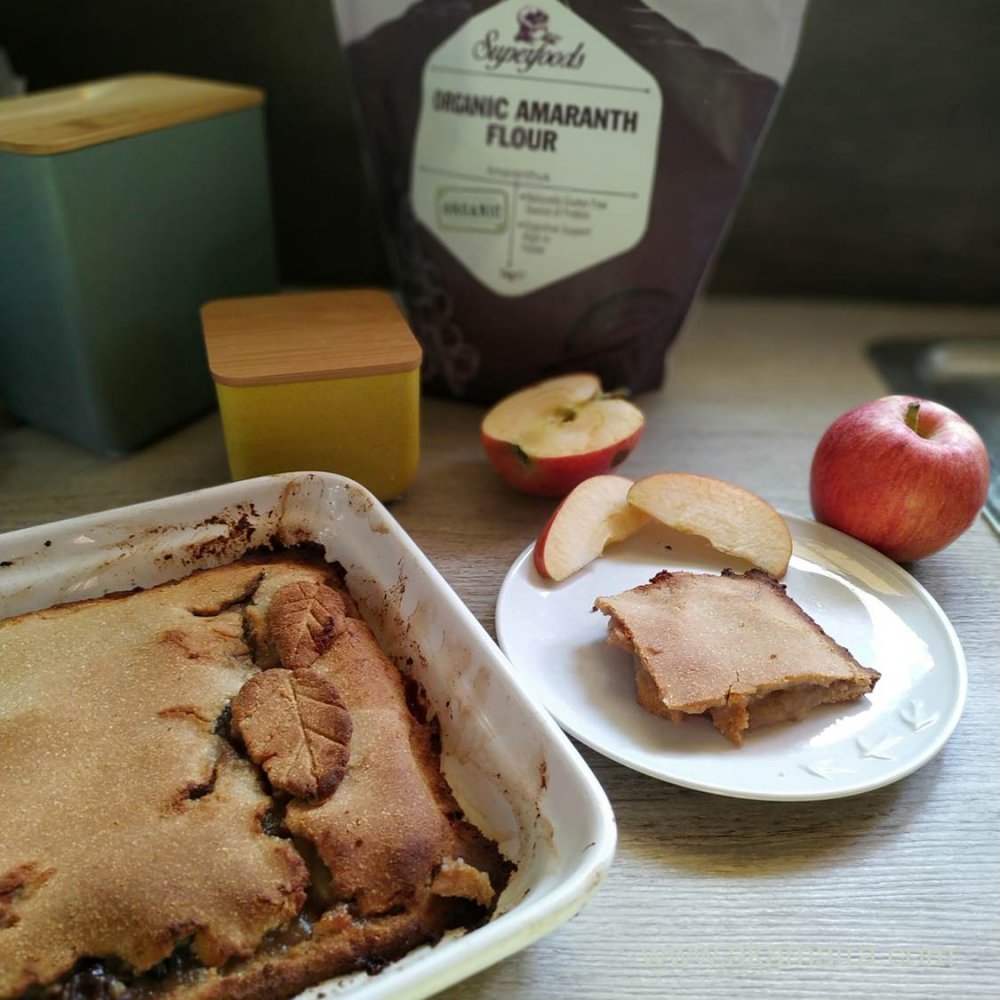 We don't usually eat gluten free foods and by that I mean that we don't have a gluten sensitivity that we know off and so we don't search particularly for gluten free foods. However, I wanted to be able to bake something gluten free in case I need it for friends or family. So when Indigo Herbs send me their Organic Amaranth Flour which is gluten free, I went for it!
Amaranth flour vegan apple pie
I didn't know much about Amaranth flour but in the start of the summer I went to a vegan restaurant and had a dessert there that prompt me to learn more. Amaranth is a plant that can be cultivated as a pseudo cereal. The amaranth seeds look a bit like sesame but they taste different. It's gluten free by nature and it's very rich in protein hence its affinity to vegans. The Organic Amaranth Flour I used from Indigo Herbs had a very distinct taste and scent. I am not sure how to describe it but it's the kind of taste that fits a dessert perfectly. I would like to test it for a savory recipe too, maybe a cheese pie?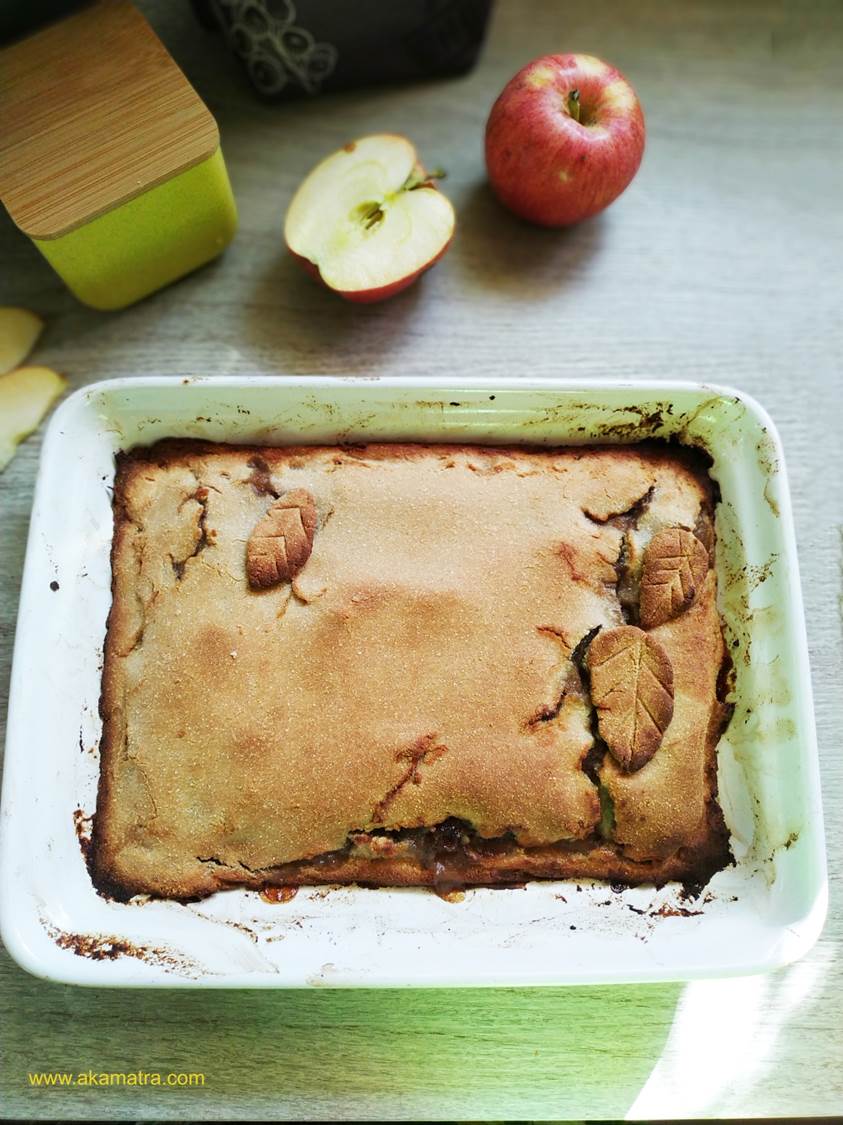 I was hesitant to try making the crust only using Amaranth flour because I wanted my kid to eat it and wasn't sure she'd like the taste. So I used half Amaranth flour and half coconut flour (gluten free) for this apple pie. The crust was a huge success soft and a bit chewy, probably due to the coconut flour. You shouldn't have trouble forming the crust if you refrigerate the dough for 30 minutes prior. This will definitely help!
This pie is made to resemble the apple strudel of my childhood and that's why I didn't use chopped apples. I used apple puree which I made from scratch. I learned how to do it from this lemonpie recipe and it never fails to work great as a fruit derived sweetener in my desserts. I only added half a chopped apple in the filling but if you want a more thick filling just change the ratio of chopped to puree apples.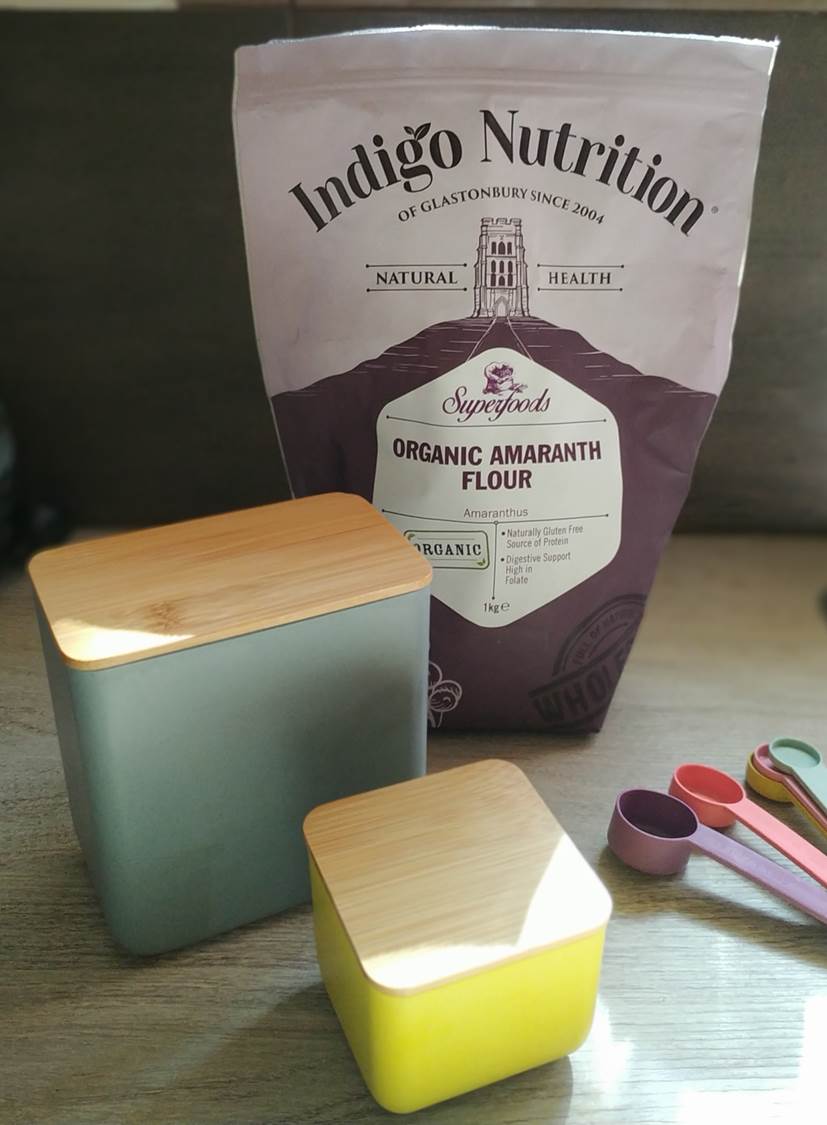 These cute food containers and spoon measures are gifted from FlyingTiger. I love that they are eco-friendly made of bamboo and wheat fibers!
Amaranth flour vegan apple pie
Amaranth flour vegan apple pie
Ingredients
 For the crust: 
¾ cup organic Amaranth Flour
¾ cup organic Coconut Flour
Vanilla extract
3 tbsp. organic olive oil
50-70ml water
2 tsp. agave nectar (or honey if you're not vegan)
For the filling:
5 organically grown apples
4 tbsp. agave nectar (or honey if you're not vegan)
30g walnuts
30g raisins
½ tsp. cinnamon
Procedure
First thing you want to do is chop up the apples and put them in a pan over medium heat along with some water. It will take them about 40-45 minutes to soften (watch out not to let them burn) and in the meanwhile you can prepare the crust.
Dissolve the agave nectar in the water and add the vanilla extract.
Mix the amaranth with the coconut flour. Add the olive oil and mix with your hands to form a crumble. Add the wet mixture and knead away. If you need to add some more amaranth flour of water depending on how your dough comes out. It should not stick to your hands and not be crumbly either. Put it in the fridge for 20-30 minutes and prepare the rest of your ingredients.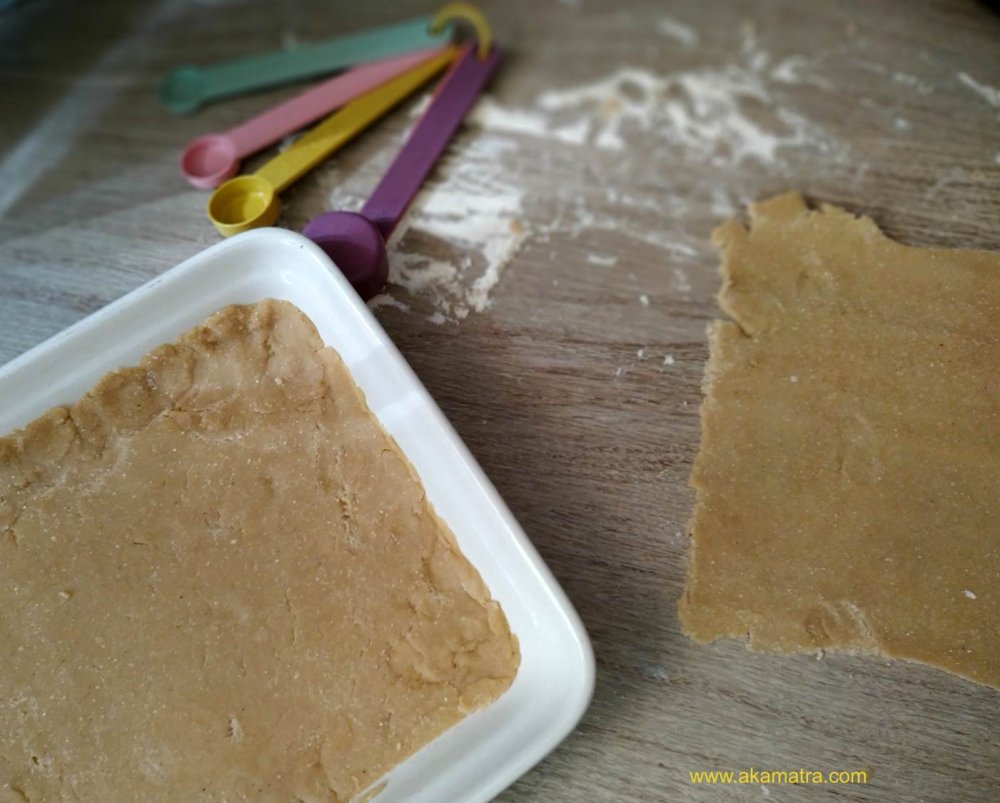 Prepare the crust by making two sheets out of your dough. Lightly grease a cooking pan with some olive oil and place one of the sheets.
Process the cooked apples (leaving a couple of tbsp. as they are) to form a puree (or leave them as they are if you like the thicker filling). Let it cool down. Mix in the cinnamon, agave nectar, walnuts and raisins.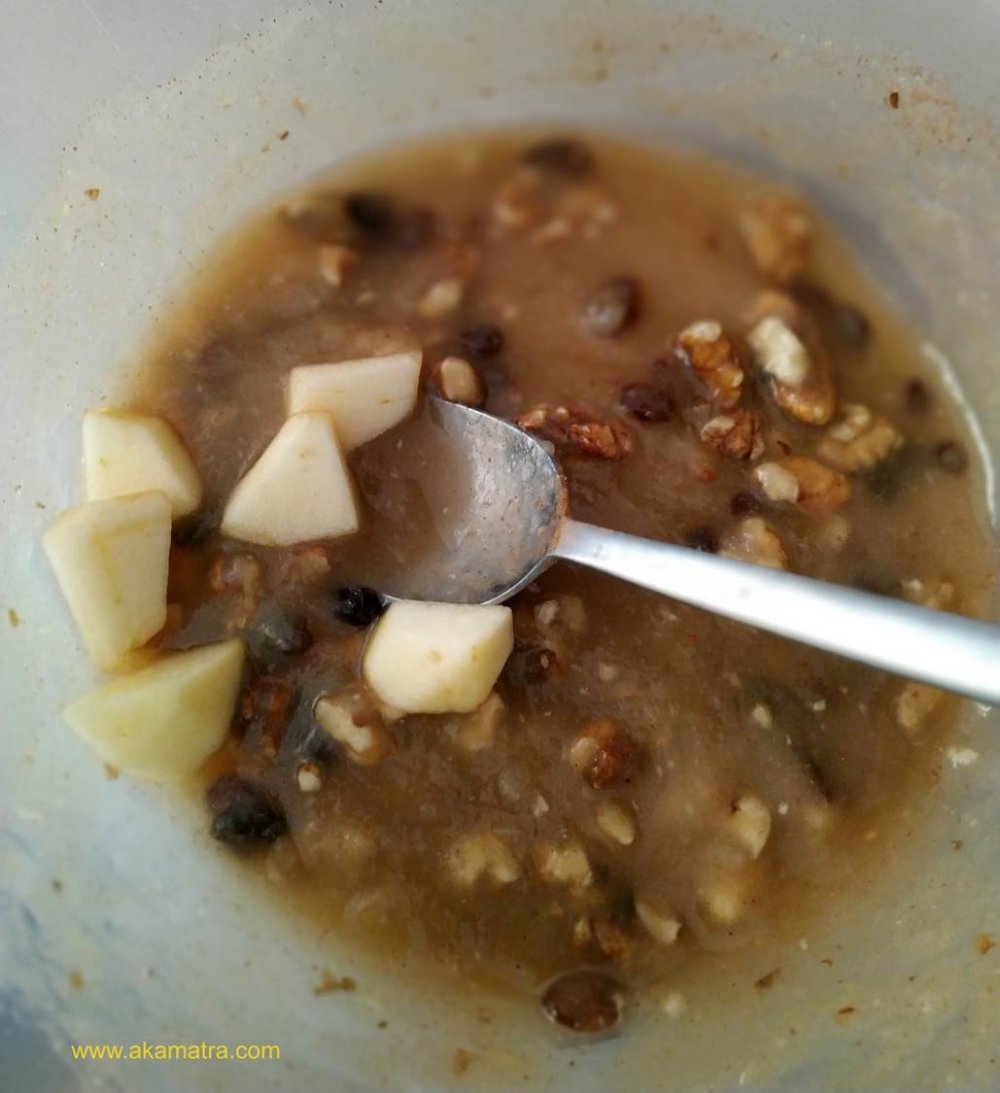 Pour the filling and close with the other dough sheet.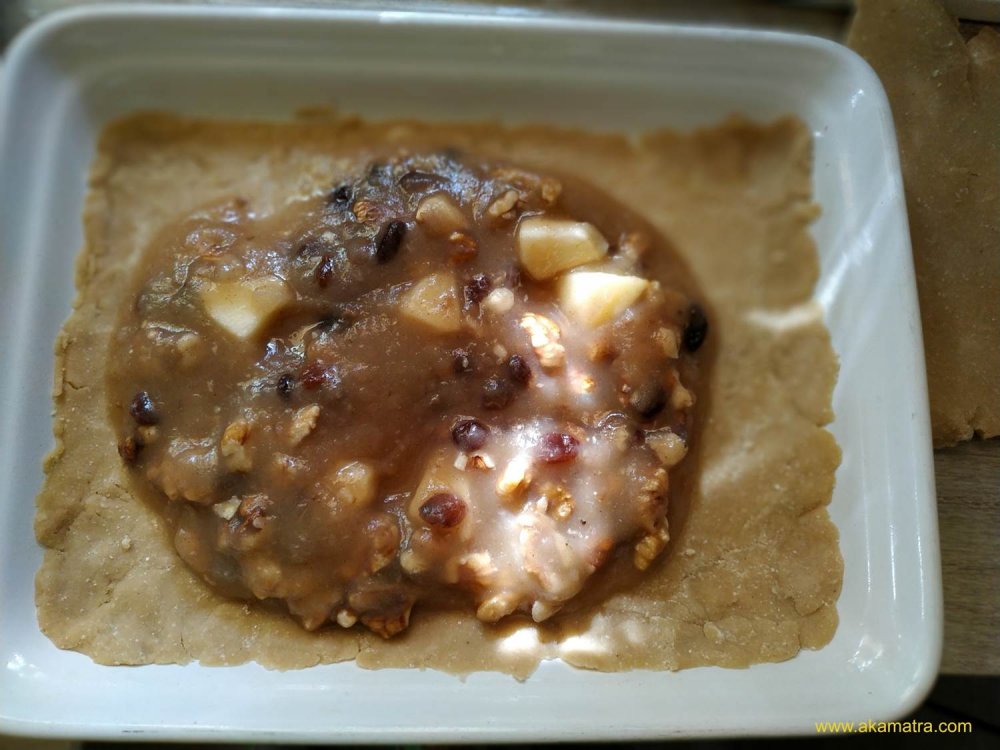 I made a couple of decorative leaves with some left over crust. If you are artistic you can decorate the pie with a fall theme!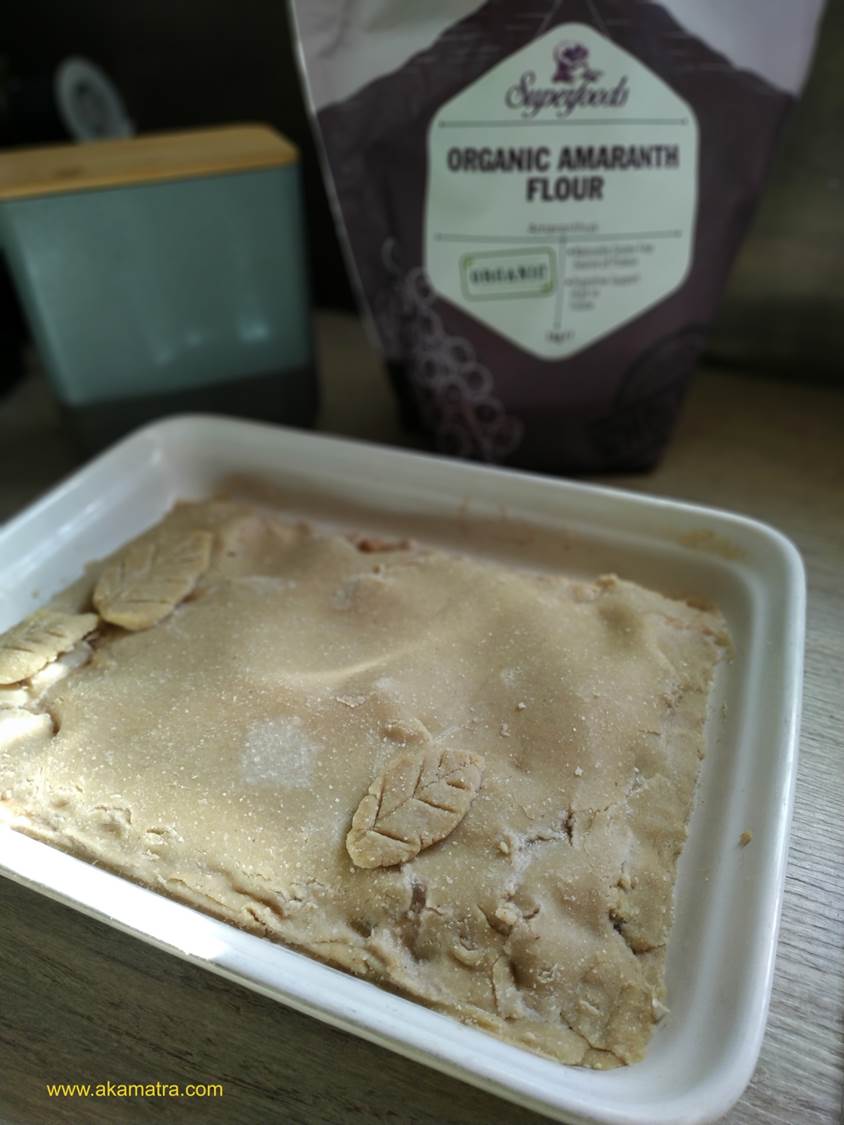 Place in a preheated oven at 180oC for 35-40 minutes or until golden brown.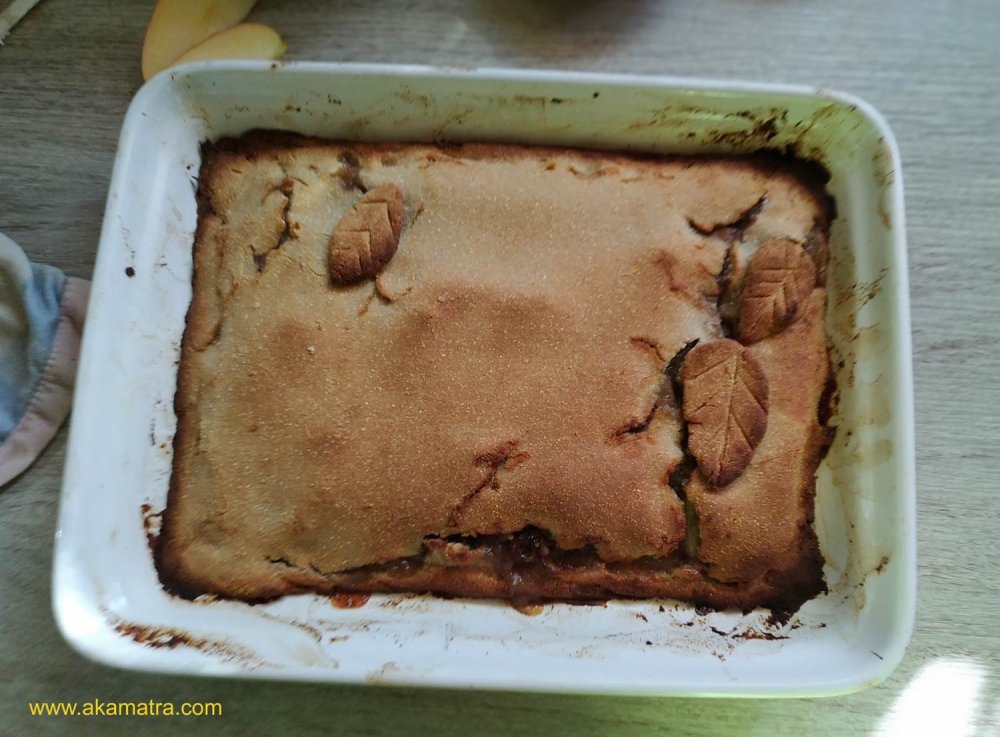 Leave the pie to cool for half an hour and then cut and serve.
Amaranth flour vegan apple pie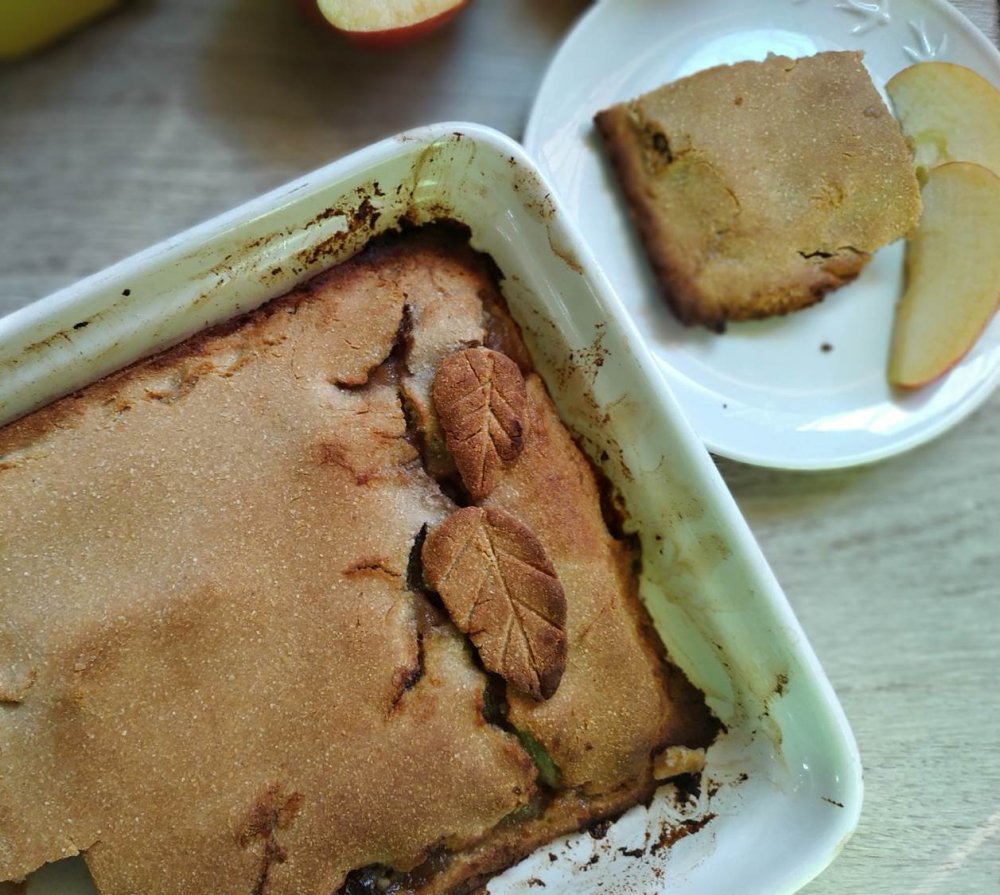 Enjoy!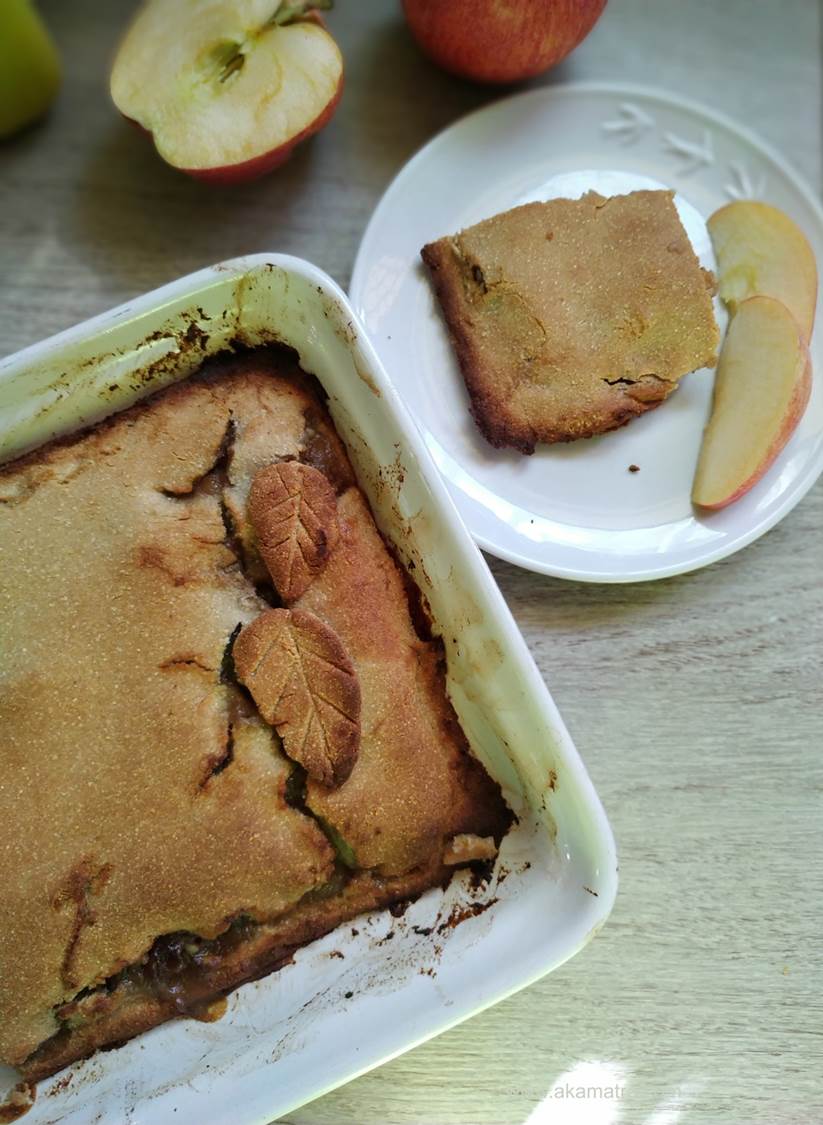 You can serve this with vegan ice cream or nice cream! My kid loved it and kept asking for more (yay mom!!!!)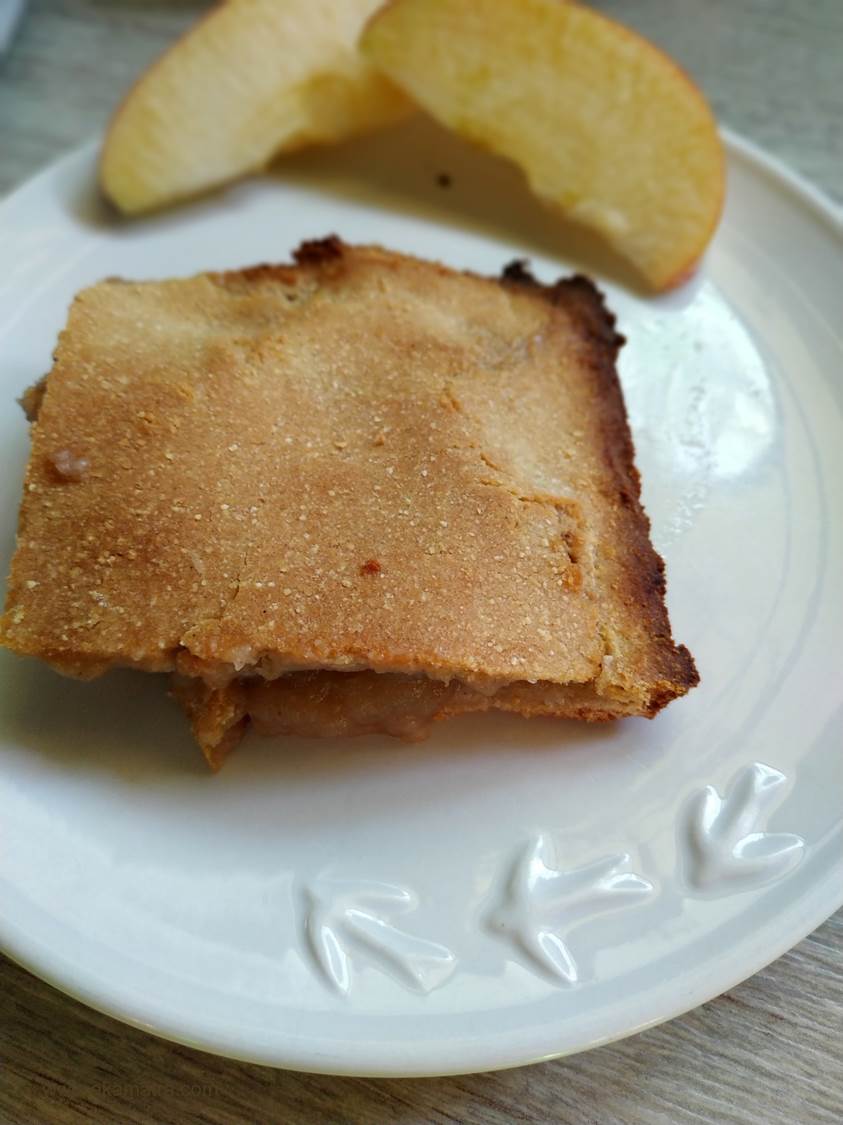 Amaranth flour vegan apple pie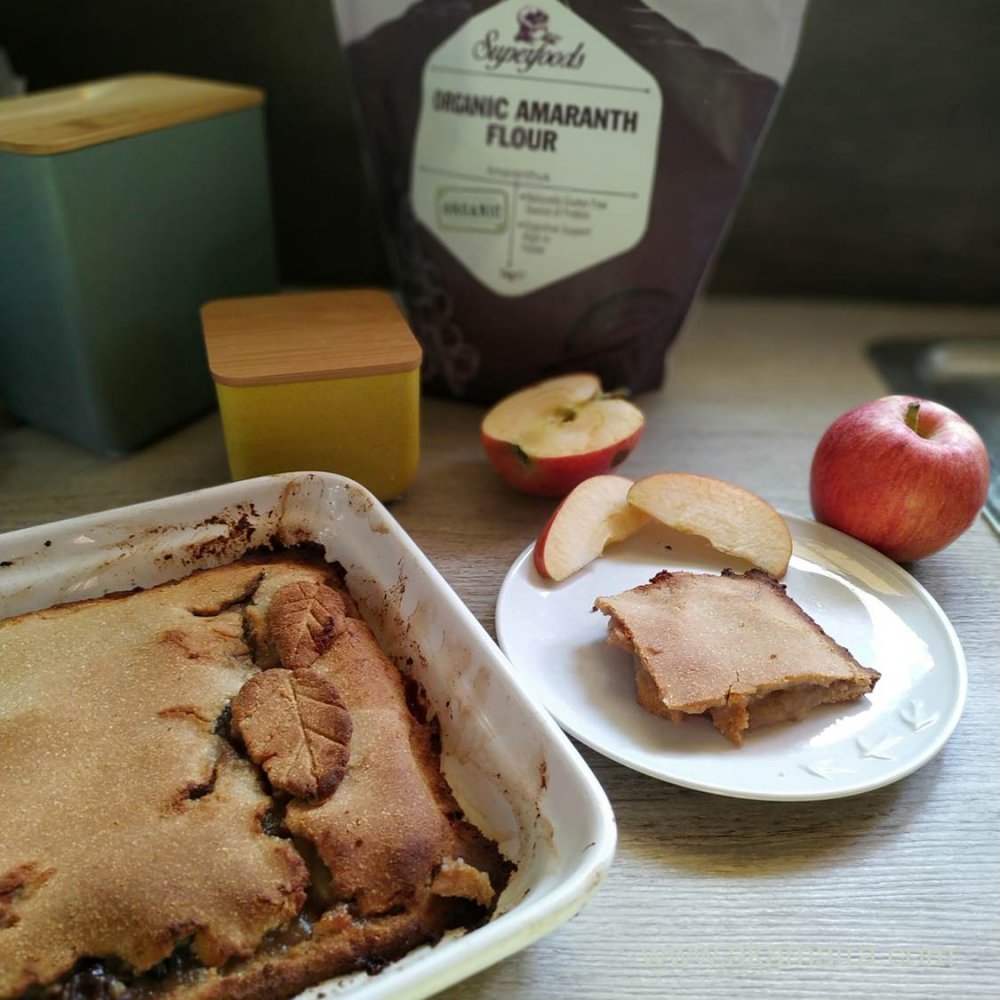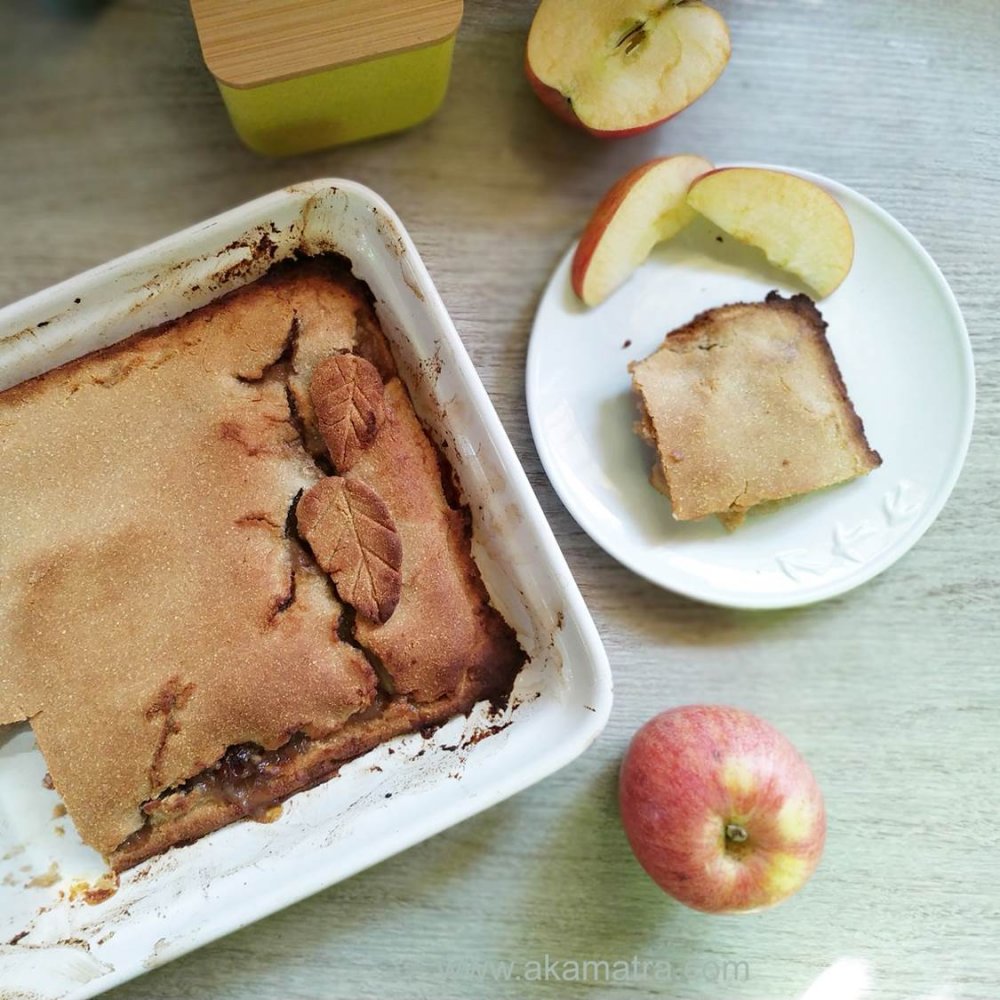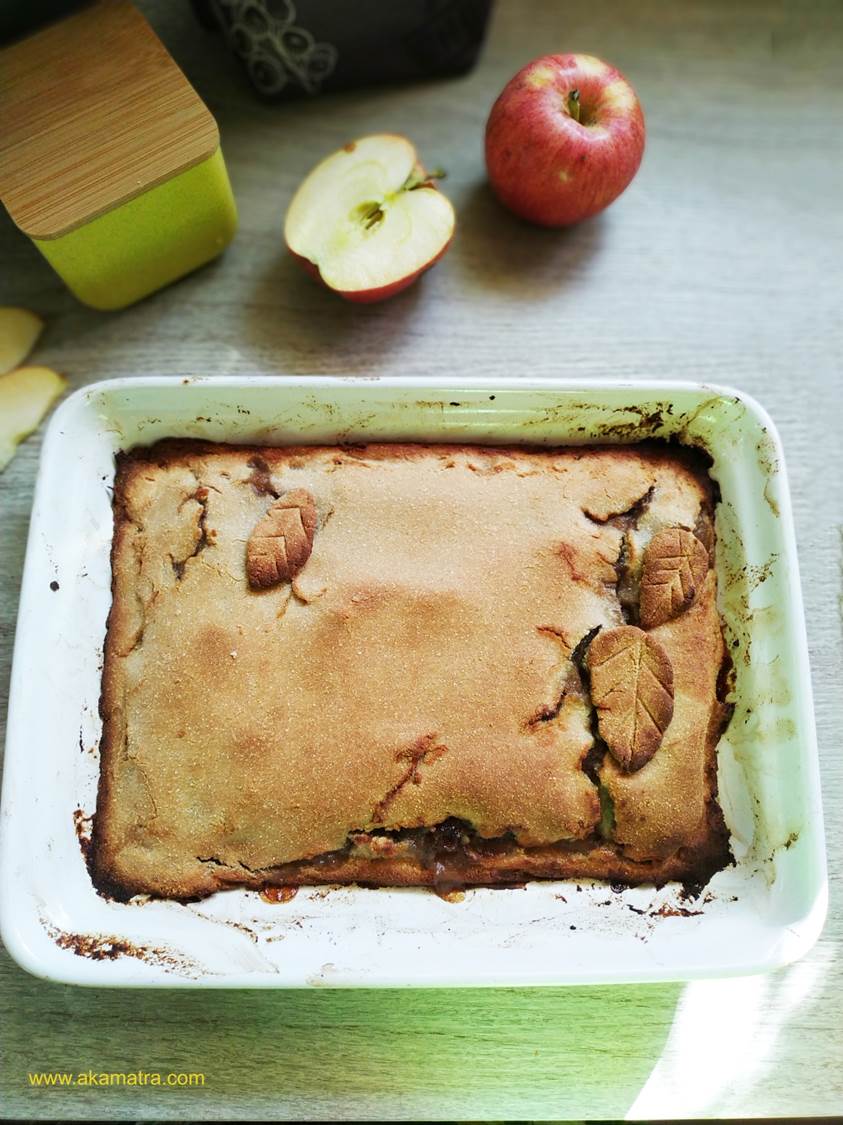 The house really smells like autumn with an apple pie in the oven, am I right?