If you follow the blog for a while, you know I have a sweet tooth but I don't eat sugar. I've made a lof of sugar free vegan orange cookies this year but I was itching to try out making sugar free cookies without any grain flour. So I made a few tries and these sugar free coconut flour cookies are by far my favorite!
These sugar free coconut flour cookies are very chewy and delicious! The aren't vegan since I used honey but you can make them vegan if you substitute with marple syrup or agave nectar.
They do remind me of a traditional sweet we have in some islands here in Greece but that's probably because of the almond flour.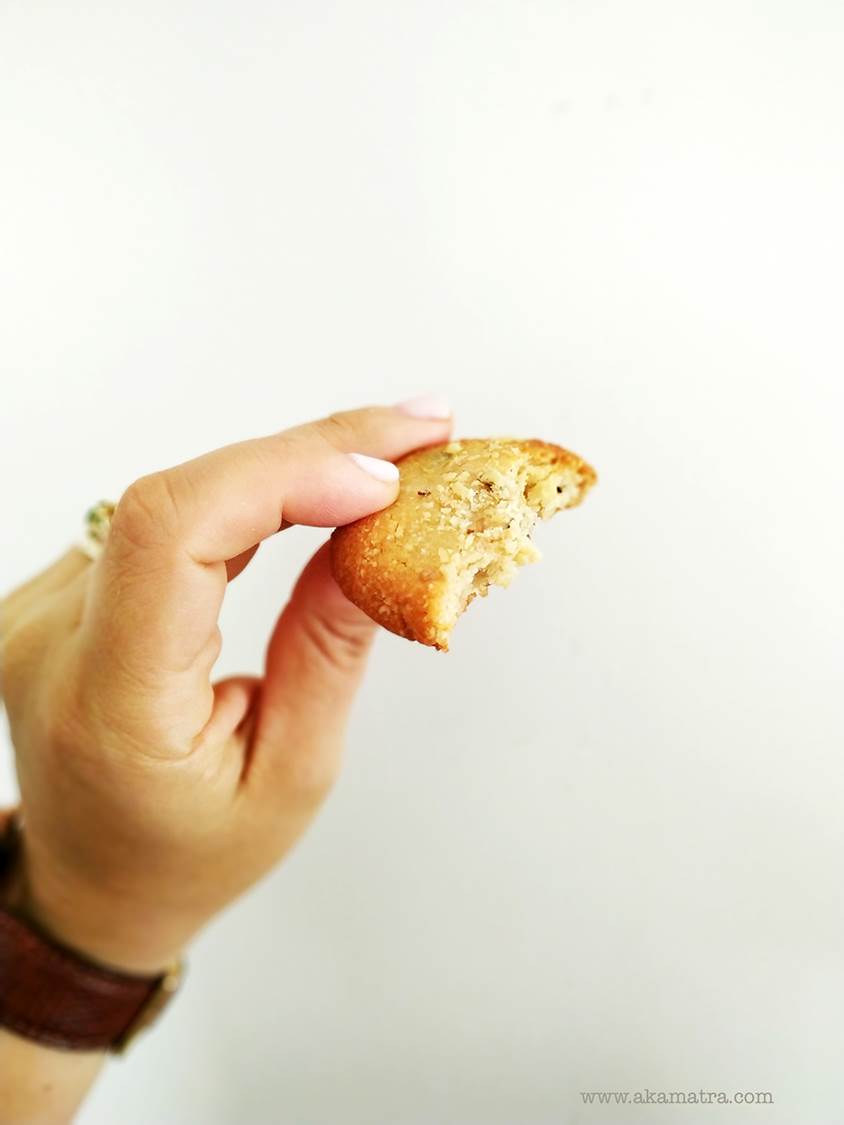 Ingredients
1 cup of coconut flour (organic)
3 cups of almond flour (organic)
6 tablespoons coconut oil (cold pressed, organic)
1 tablespoon baking powder (organic)
1 cup honey
2-3 tablespoons of milk (vegan or other)
Vanilla extract (organic)
1/2 cup raisins ( I used both black and blonde ones)
Walnuts for topping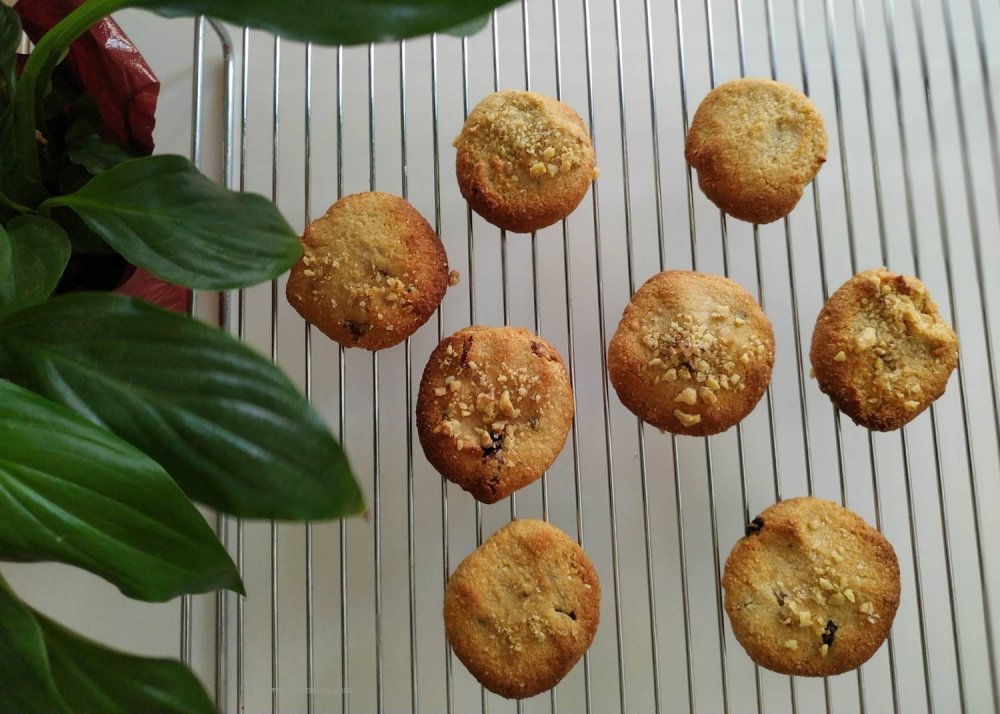 Sugar free coconut flour cookies
 Procedure
Mix the flours with the baking powder and the vanilla extract. 
Mix the coconut oil with the honey and the milk. Add this to the flours mix and stir to form a dough.
Fold in your raisins.
Make 24-25 balls of dough and place them in a cooking sheet you've covered with parchment paper.
Sprinkle with the crushed walnuts and press down to form a cookie shape.
Bake them for 10-12 minutes at 160Celcious.
The edges turn golden (thatstthe best part of the cookie!)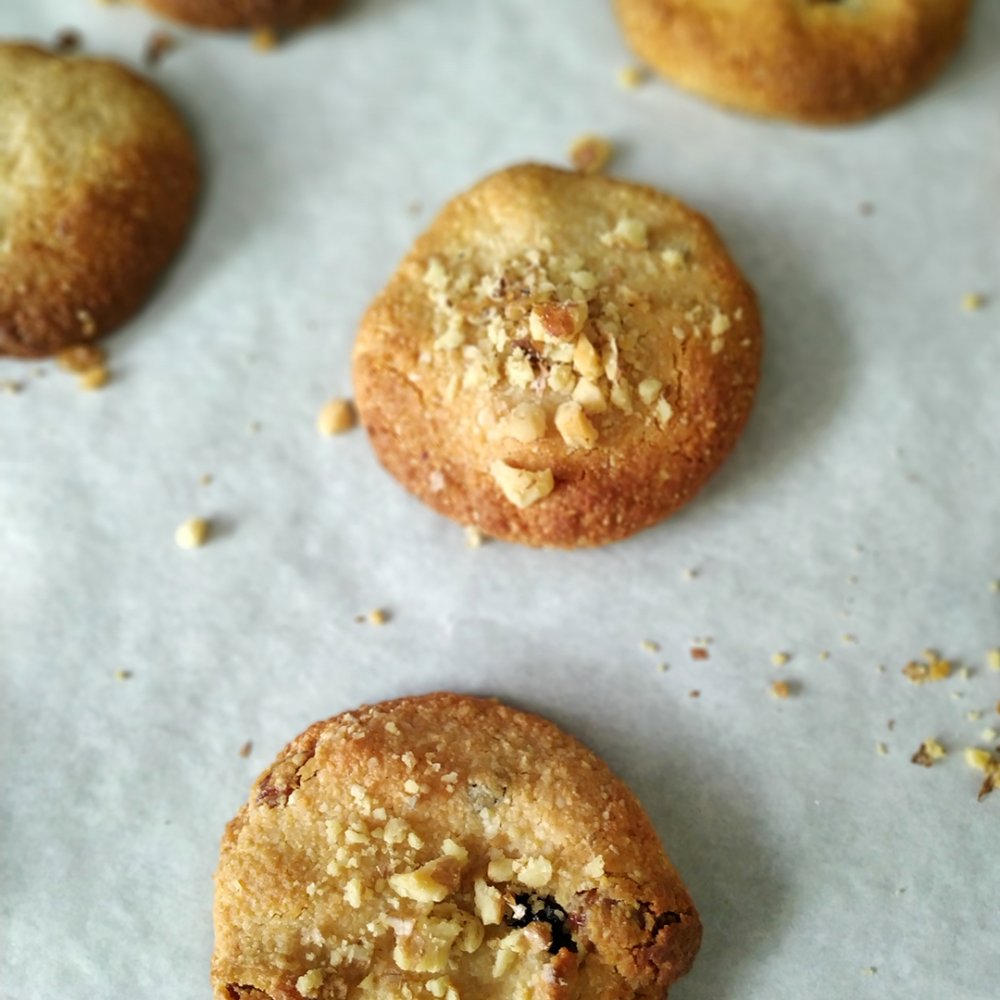 They are super soft so let them cool down and then place them on a cookie rack to completely cool down.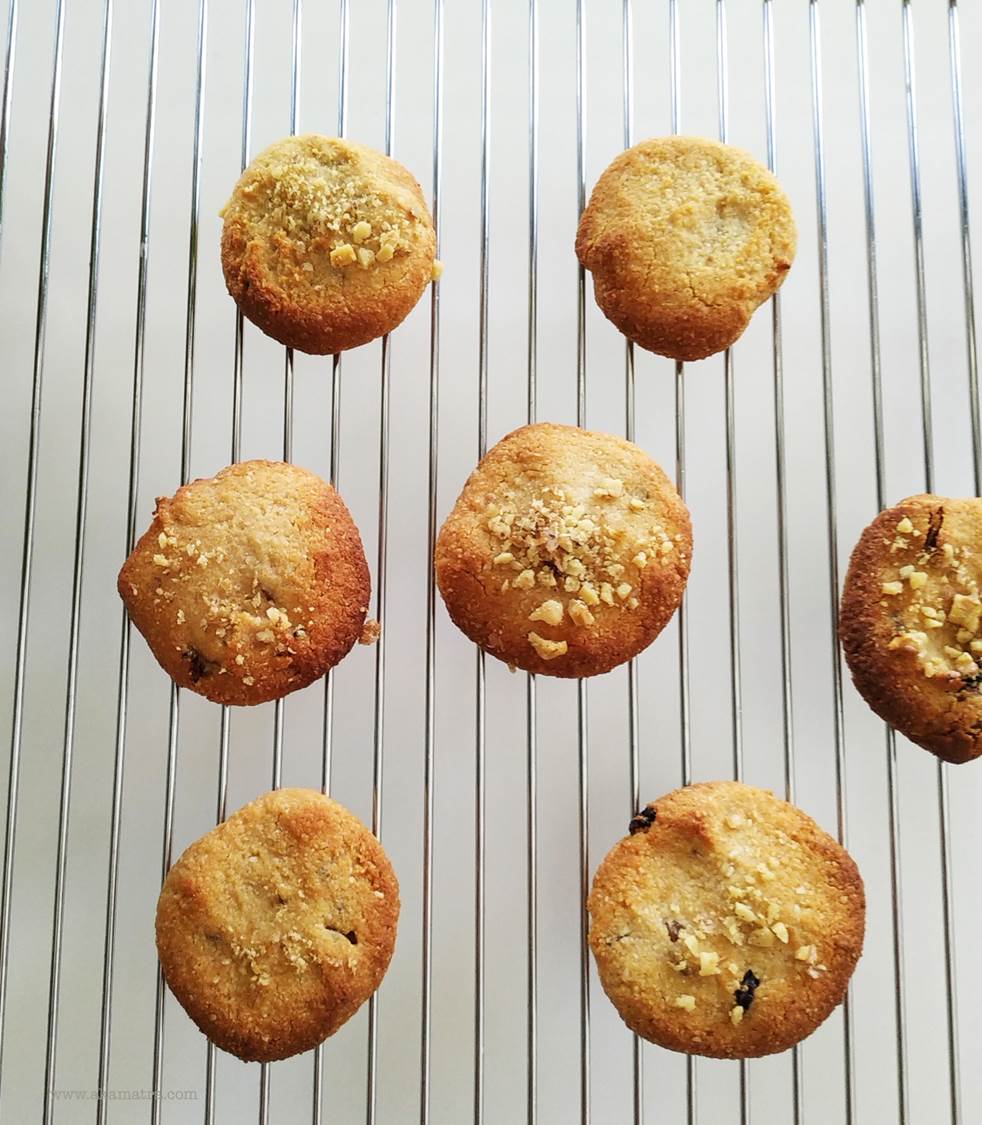 You can substitute the raisins with chocolate chips or nuts of choise.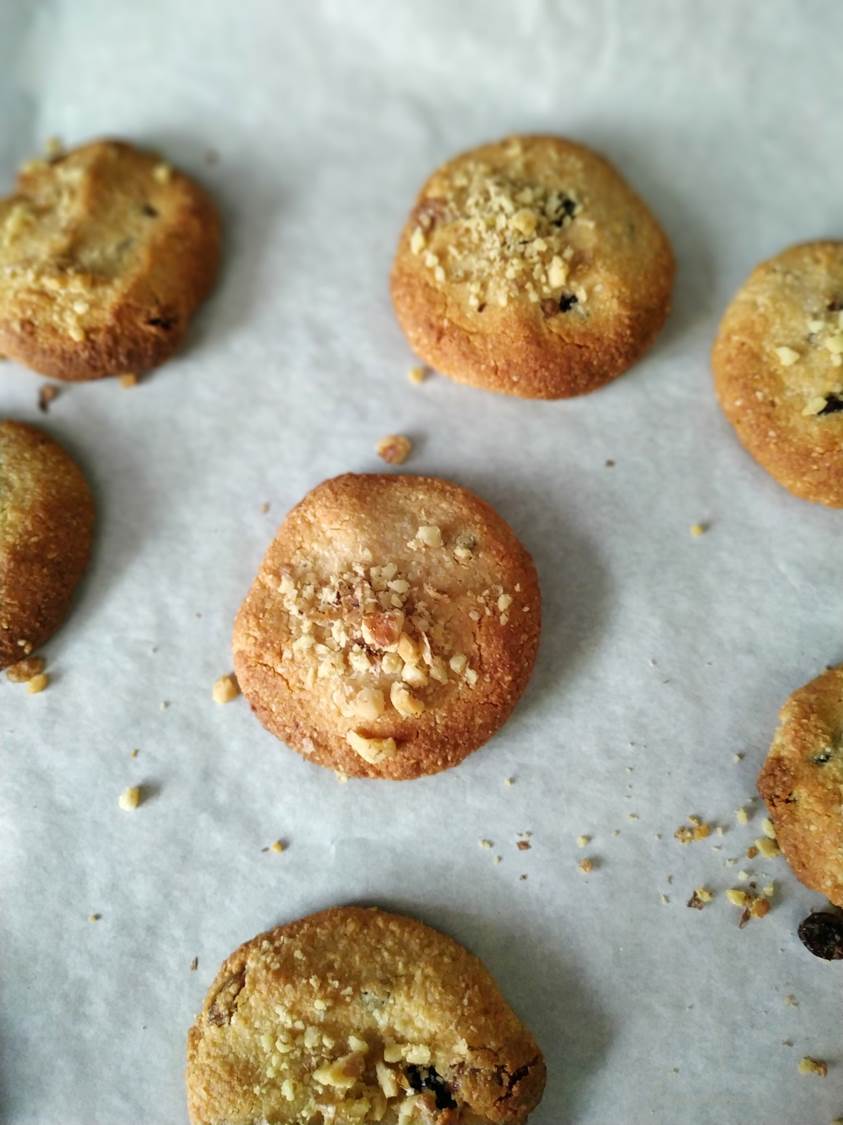 They are really chewy and tasty. I love them with my tea!
They dontd have a lot of carbs and that makes them ideal if you are on a low carb diet. My daughter and I can eat one batch in one sitting but we don't. Eating sweets - even those without sugar - in moderation is something we try to follow in our home.
What about you? How do you deal with your sweet tooth?