You might say I am crazy to start my blogging year with a post about bathroom trends for 2020, but I am not (much)! It's the same way you start your day with a shower to refresh! I've talked (a lot!) about my bathroom fetish goals over the years, so it shouldn't come as a surprise if you've been here before! The bathroom is essential to any home. We are all thankful for indoor plumbing; the ability to go to the bathroom and get ourselves clean in the privacy of our own home is simply amazing. What was once a luxury for a family to have, bathrooms have become a point of interest with luxurious spa-like features creating an oasis' in the home.
For 2020, many of the trends we saw in 2019 will continue to be the top choices for remodels. Take a look at some of the most inspiring ideas for the new year to turn your bathroom into the space you've always wanted.
Bathroom trends for 2020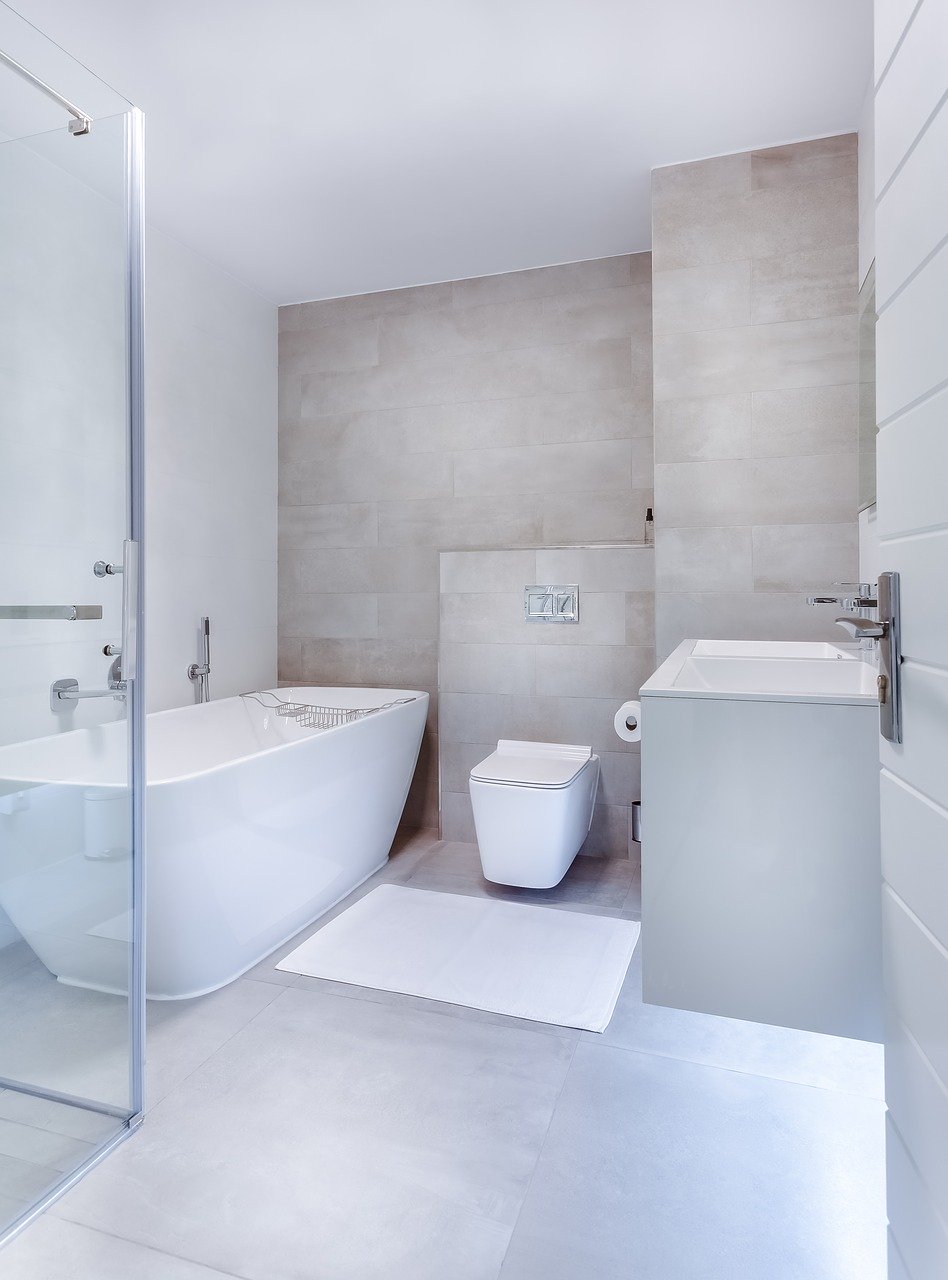 Ditching The Shower Curtain
Shower curtain and rods are still on the out for the upcoming year. The main focus is on frameless glass showers and shower doors. There is something about the unobstructed views in a bathroom that features a frameless shower. This also gives way to the remodeling of shower tiles and flooring. If you are considering a remodel in 2020, you might want to consider giving up the shower curtains and installing a glass enclosure instead.
Freestanding Bathtubs
While everyone loves a huge glass shower, there is something quite lovely about a soaking bath. Freestanding bathtubs, in addition to a larger shower, have become a top option for homeowners during their remodel. Freestanding tubs provide a certain elegance and simplicity that the older tub and plastic enclosure simply do not.
Bathroom trends for 2020
Bold Colors
If you are looking to take your bathroom up a notch, bold colors are in this year. Forget the muted neutral palettes, and give one of the walls an accent color that pops. Lime green has been famous among remodelers, as well as vibrant oranges.
Hide The Light Fixtures
While it isn't always possible for smaller renovations to hide light fixtures, if you are going with a full remodel, now is the time to change things up. Light fixtures behind mirrors and vanities offer a great deal of lighting, especially with LED bulbs, while not giving the dreaded overhead lighting affect many would rather avoid. On the other end of light fixtures, chandeliers are also a hot ticket item you might want to consider. While these do have some overhead lighting, it isn't as bold the traditional fixtures or open bulb scenario. Chandeliers provide a more starburst effect, which is really trending right now.
Storage Solutions
A huge problem many faces with their bathroom is where to best store their items while not in use. If you are one of those that appreciate clean lines in the bathroom and counters free of clutter, storage is likely high on the priority list. In 2020, we are all about hidden storage solutions. Built-ins that take a whole wall will give you ample space, while not creating a weird design that detracts from other features in the room.
Bathroom trends for 2020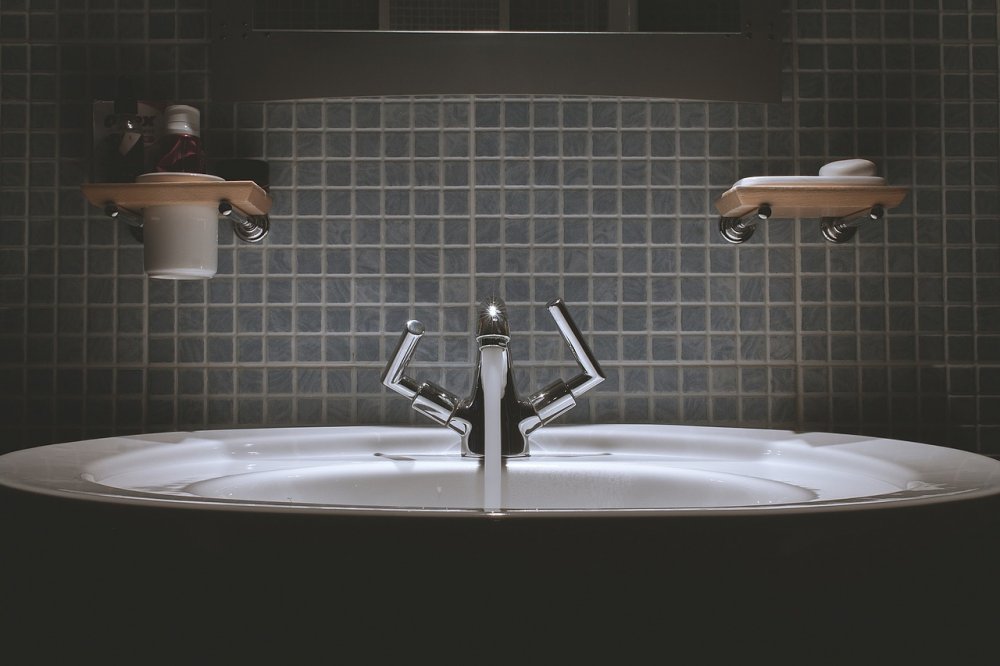 For Those With Smaller Spaces
Are you sad your bathroom isn't a few hundred square feet, able to accommodate a freestanding tub and massive shower? Not everyone has the space for these things, and it is perfectly fine. The trend in 2019 and going into 2020 is a focus on minimalism. Fixtures and colors, not going over the top is actually on point. Making use of the space you have in a sleek, not overdone way is the way to go. The good news for smaller spaces is a remodel can cost less, or you can spring for higher quality items such as the tile you use for flooring or the shower. The key here is not to go overboard and make the space look busy. This will create a more inviting area, which you'll want to spend more time in.