As an avid knitter and crocheter, getting new crochet hooks and knitting needles is like a Christmas gift you get to open early! After my recent review on the Ginger Special Knitting Needles by KnitPro, I decided to write a Ginger Crochet Hooks review as well. 
I loved working with the wooden knitting needles and I was pretty excited to try on the crochet hooks from KnitPro as well. I was certain that the quality of the hook would be amazing and I wasn't mistaken! 
The hooks are made of sustainable produced birchwood in a rich dark color. When you hold them in your hand it feels nice and smooth. They are light in weight and very comfortable.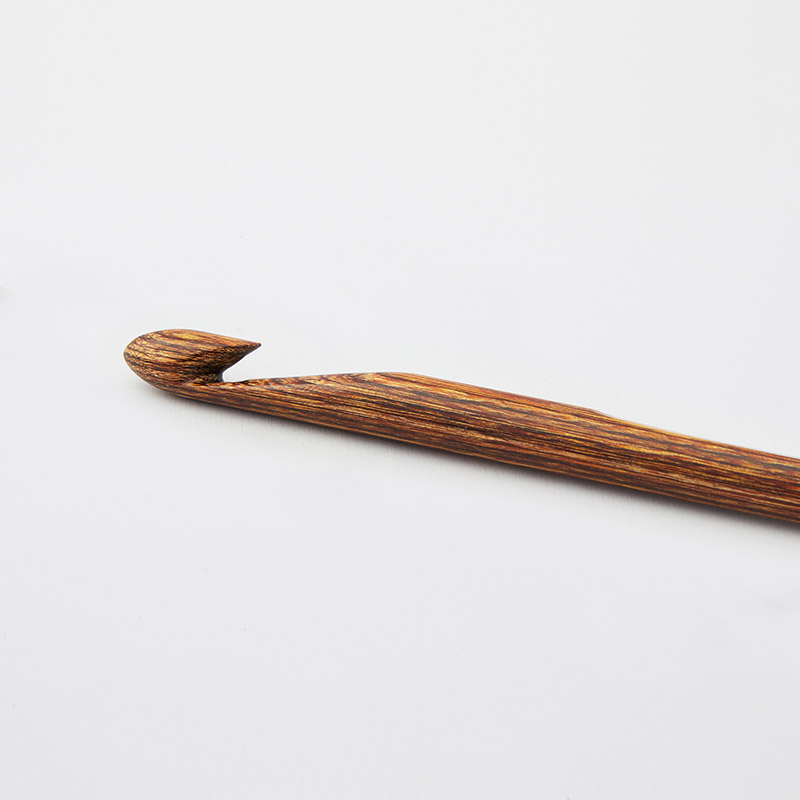 I really like their length and the fact that they are the same width from top to bottom. I like other crochet hook brands as well, but with some of them it's difficult to crochet stitches that require you to have multiple loops on the hook, due to the width in the middle. This is not the case with these wooden crochet hooks. You can easily do bubble stitches and such because they don't change width.
I also enjoy the depth of the hook's top. This kind of hook is called an inline hook because the head of the hook is inline with the shaft, the hook is deeper and tip is pointer. I enjoy these type of hooks in all my projects. I like the smaller sizes for my amigurumis and the larger ones for the beanies I make with bulkier yarn.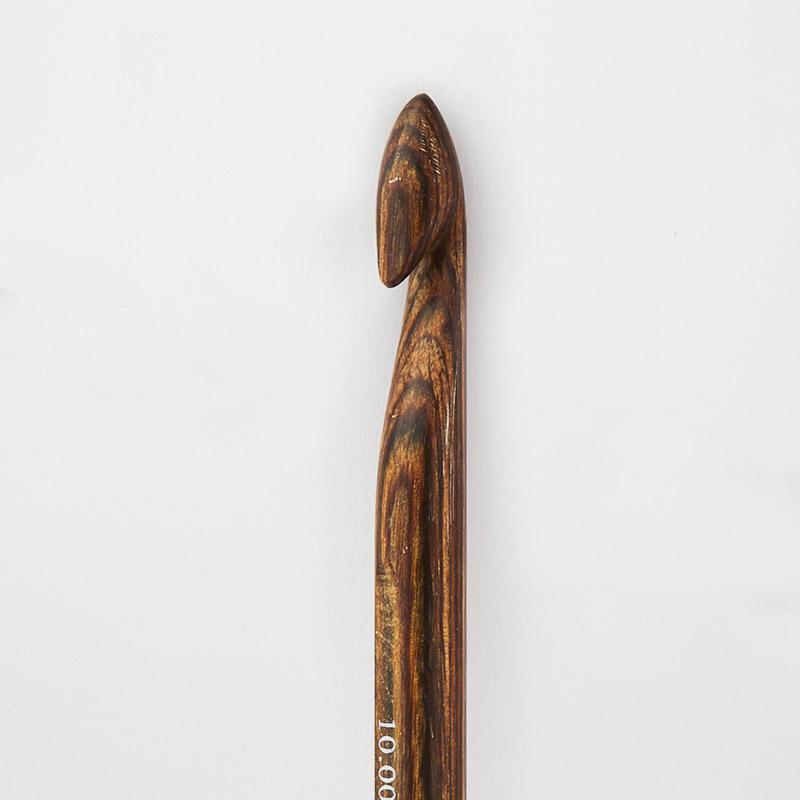 Ginger crochet hooks review
 They have laser printed the size on the hook which is very convenient and saves a lot of time. Their sizes start at 3.00mm and go up to 12.00mm. They are also very instagrammable as you can see by the photo below, which is nice feature.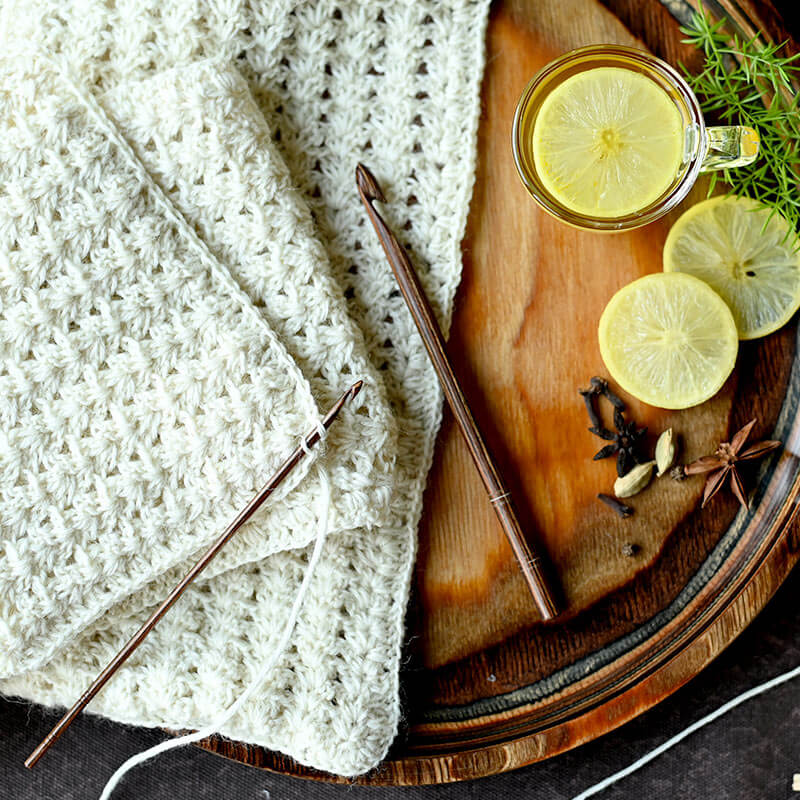 Ginger crochet hooks review
 All in all I would really recoment these crochet hooks that are ideal for beginners and avid crocheters too. Have you used them yourself? Let me know in the comments!
Click on the photo below to read my review on the Ginger Special Knitting Needles Set by KnitPro.