There are not many things that can cheer me up as much as getting new tools for my craft! I recently got the Ginger Special knitting needles set of interchangeable circular needles from Knit Pro and I have been obsessively knitting every single second of my spare time with them. Yes, even more than before if that's possible! So, here is my Ginger Special Knitting Needles Set Review.
You can find a video for this review on my instagram feed.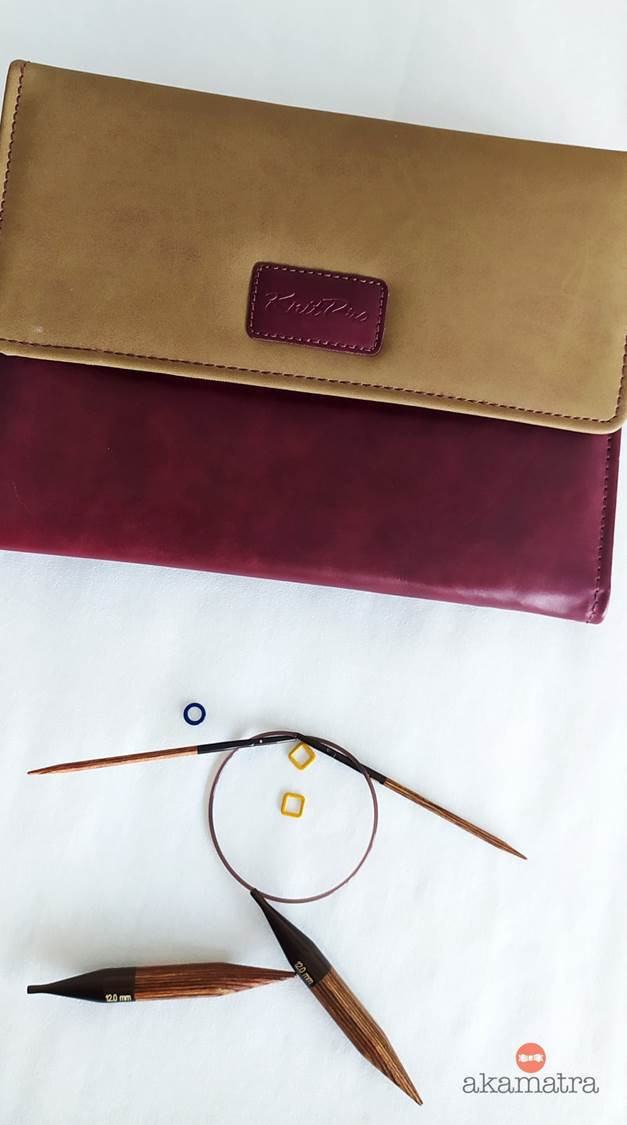 DISCLAIMER: I got this set as a pr gift and this is my unbiased opinion.
The set comes in a lovely vegan leather case and it includes 11 different needle tip sizes. They start at 3.50mm, 4.00, 4.5, 5, 5.5, 6-10 and then 12.00mm for the thicker yarns. That's not very common since most sets have just 6 or 7 sizes but of course it's very practical! The range of the needle sizes helps you work with almost all types of yarn from lace yarn to bulky weight yarns. 
This set is the smaller needle tip size. I chose the size of the needles to be the short one since this is the one I prefer for making beanies and hats and they are super easier and faster than the magic loop. 
Ginger Special Knitting Needles Set Review.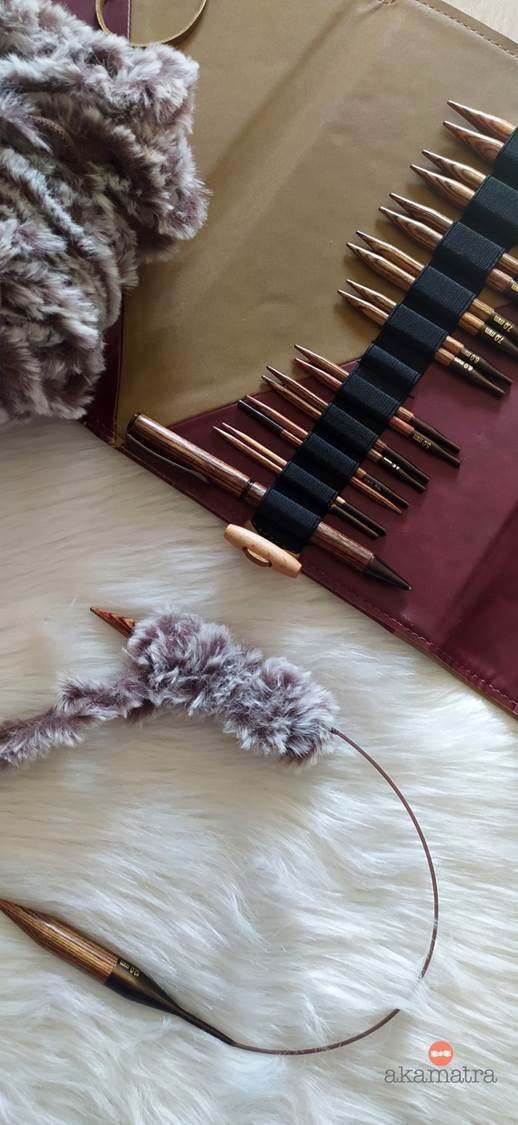 The shorter size makes them even lighter in weight and they feel amazing in my hands. Now, mind you I don't suffer from any hand pains but still, when you knit for a long time non stop (I have to fit in as much knitting as I can when my kids sleep), you need to feel comfortable with your needles. Also, I already have many regular size needles and I really wanted to add these to my collection.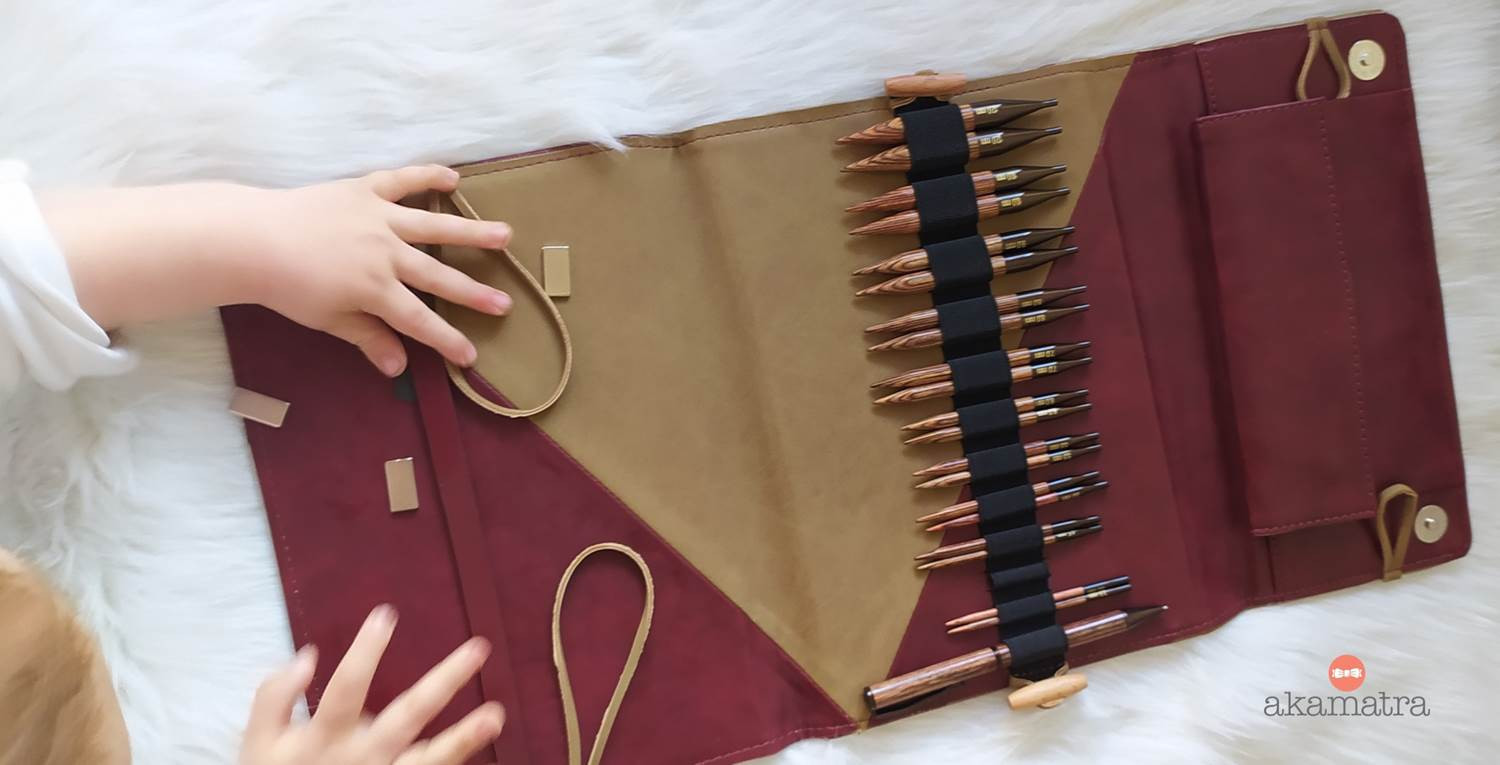 The needles are made of sustainable produced birchwood in a rich dark color. The needle size is lasered in the metal connector of each needle so that you can't mix them up. Their points are somewhat tapered which makes it very easy to knit even with lace yarn and they really are smooth! The set comes with 4 connector cables. These result in two of 40 and two of 50 centimeters lengths in total and of course there are 4 sets of end caps and 4 metal keys.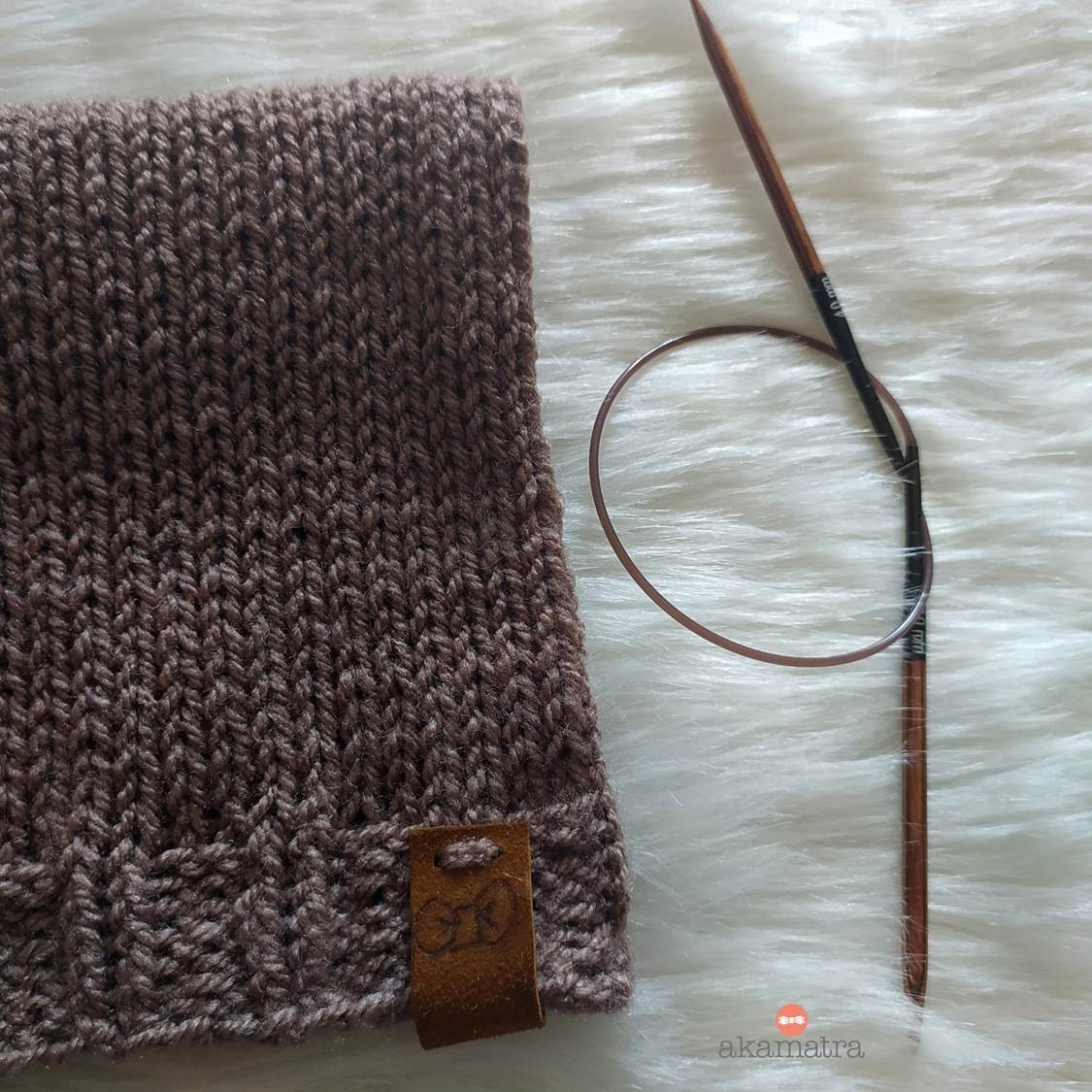 I've already used the 4.00 and 5.00 mm needles and the 10.00mm as well. They all work great!
Ginger Special Knitting Needles Set Review.
The set also includes a small bag of 20 colorful Linea stitch markers of different shapes and sizes that are very practical as well.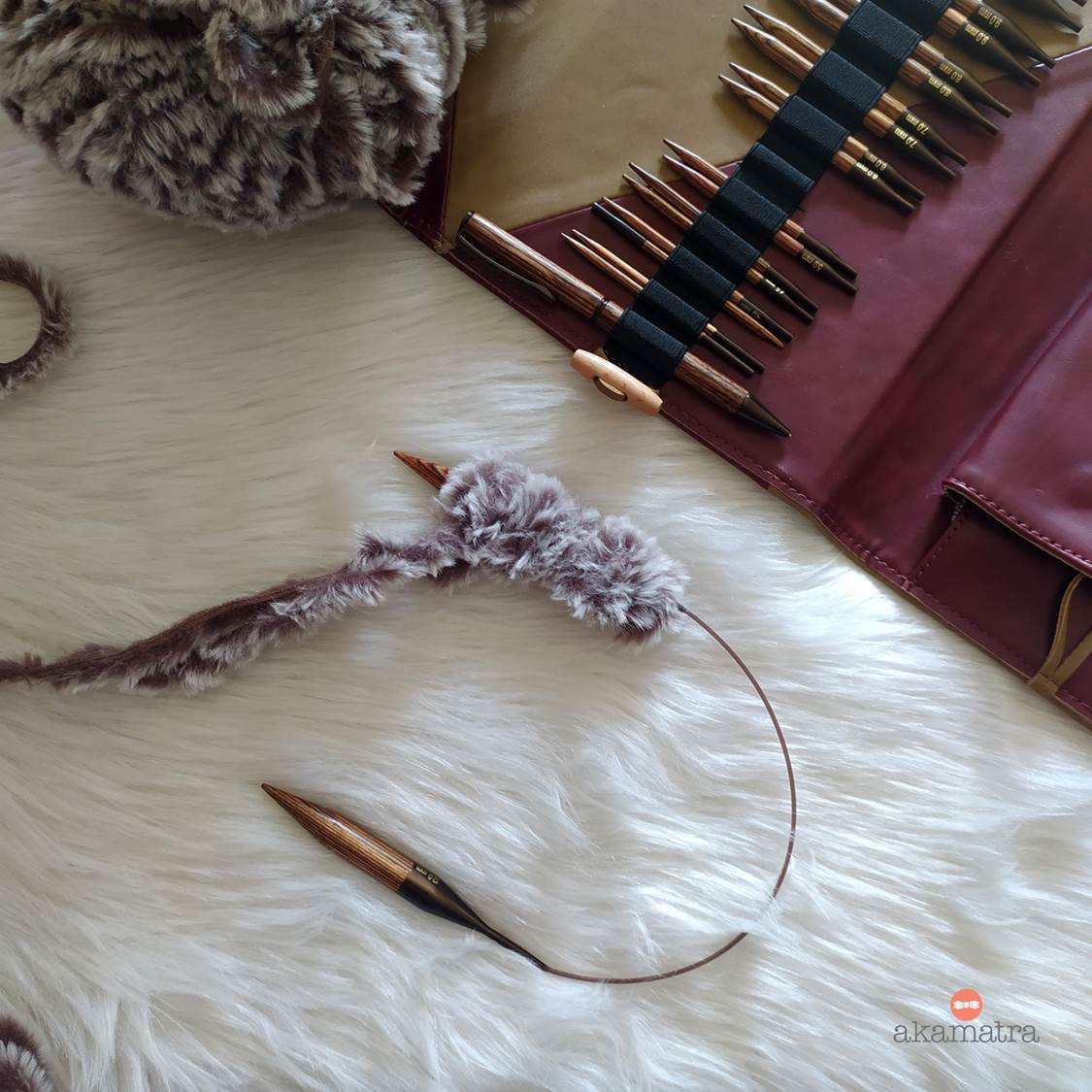 The case itself is a dream! Apart from the wide elastic that holds the needles in place it has one pocket with snaps for bits and pieces and it doubles as a project chart holder! How clever and convinient! It has a long magnet and 4 smaller ones and helps you keep your printed chart or pattern in place and with the indicator, you don't loose your counting (say for example if two small creatures keep interrupting you asking for snacks every 5 minutes!).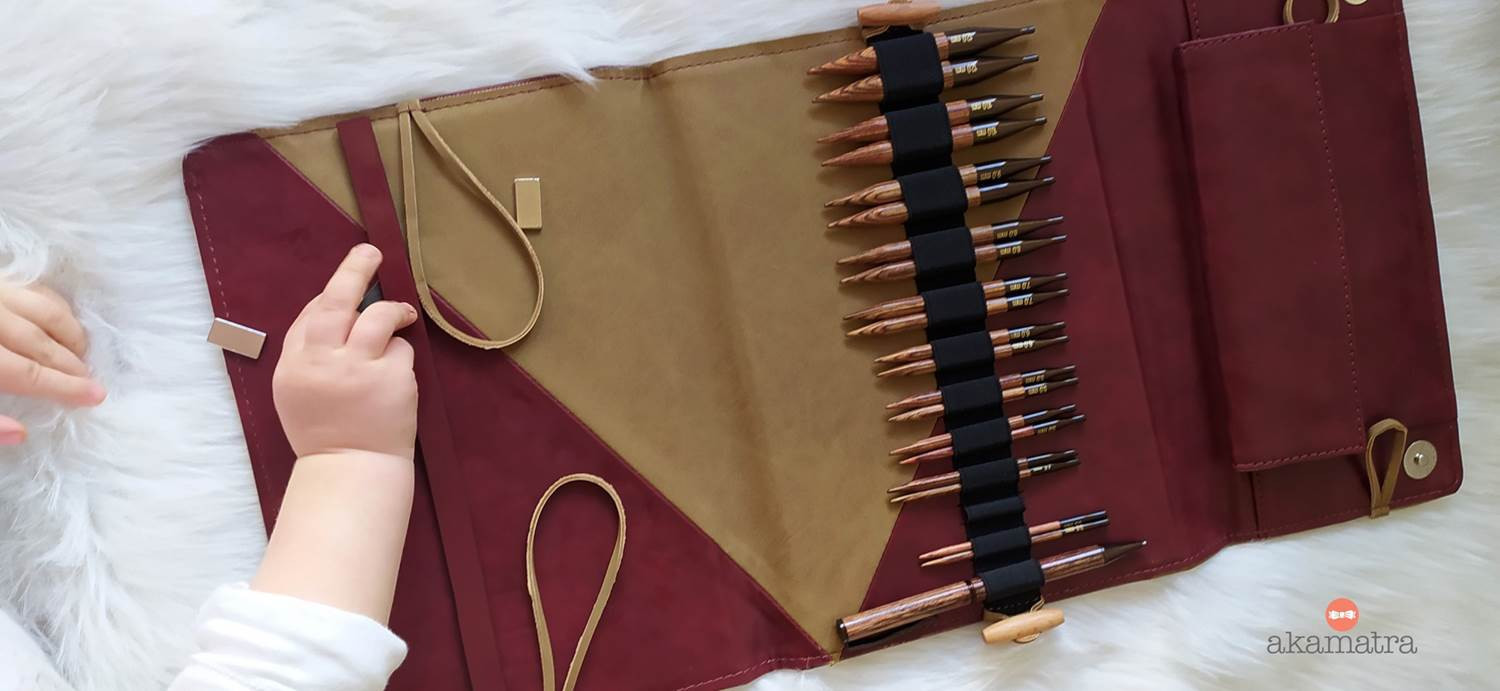 Extra points for the wonderful wooden pen that you didn't know you needed until you couldn't find a pen to write down a note for a pattern you are testing!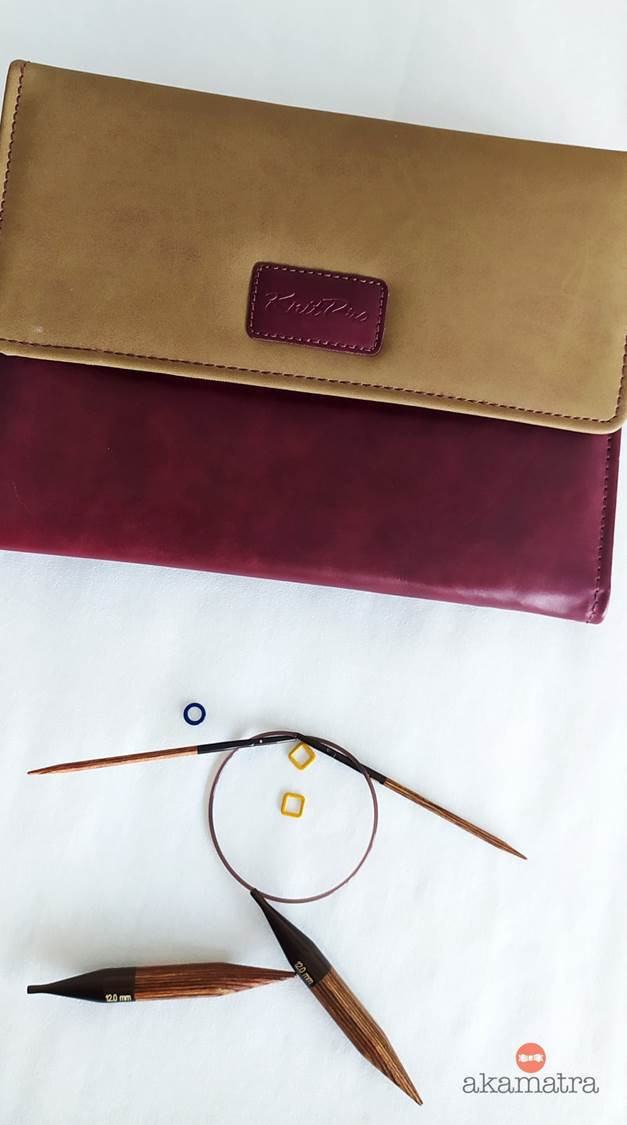 Ginger Special Knitting Needles Set Review.
Overall the quality is great and the top features for me is the range of the needle sizes, the advantage of the shorter needle tips and the case itself!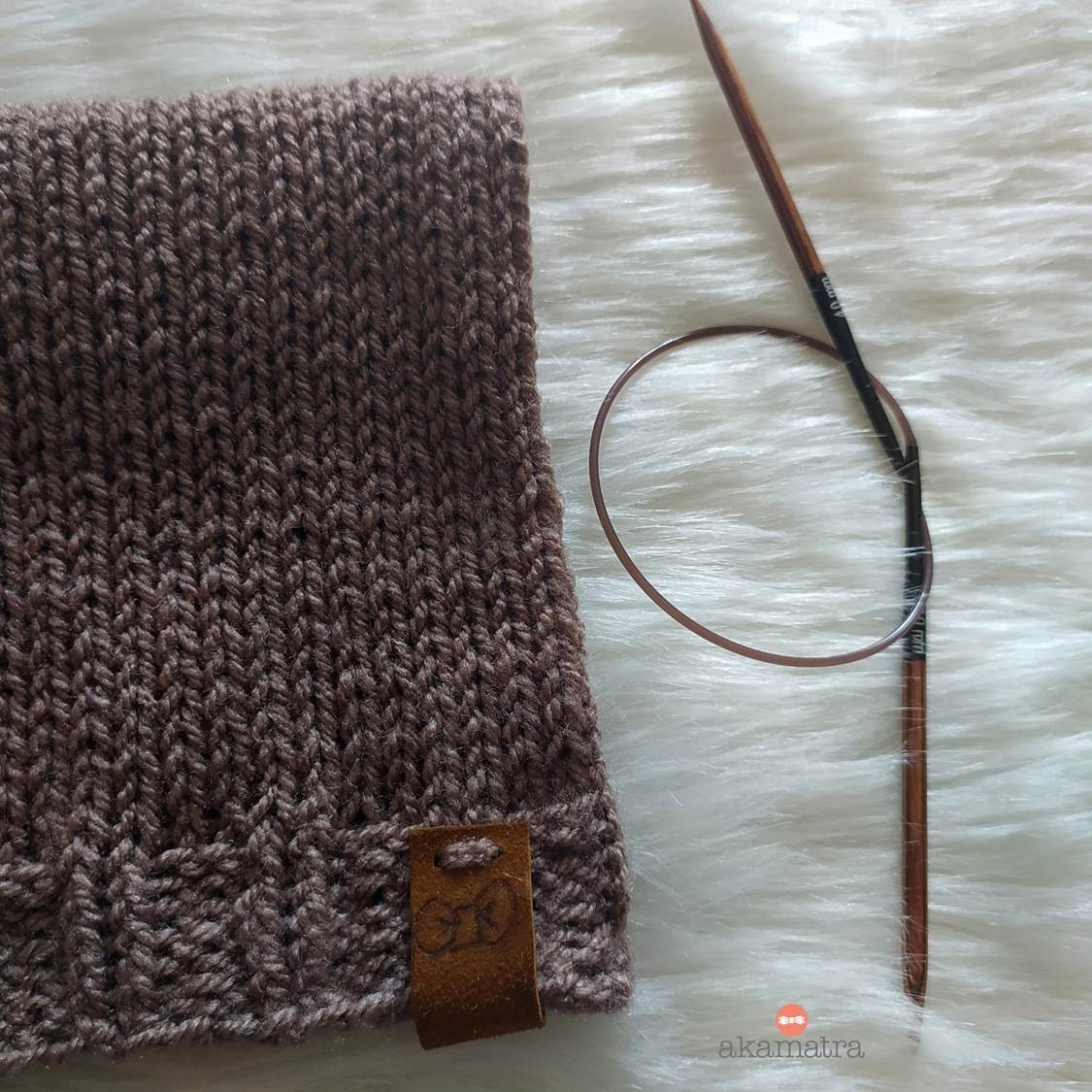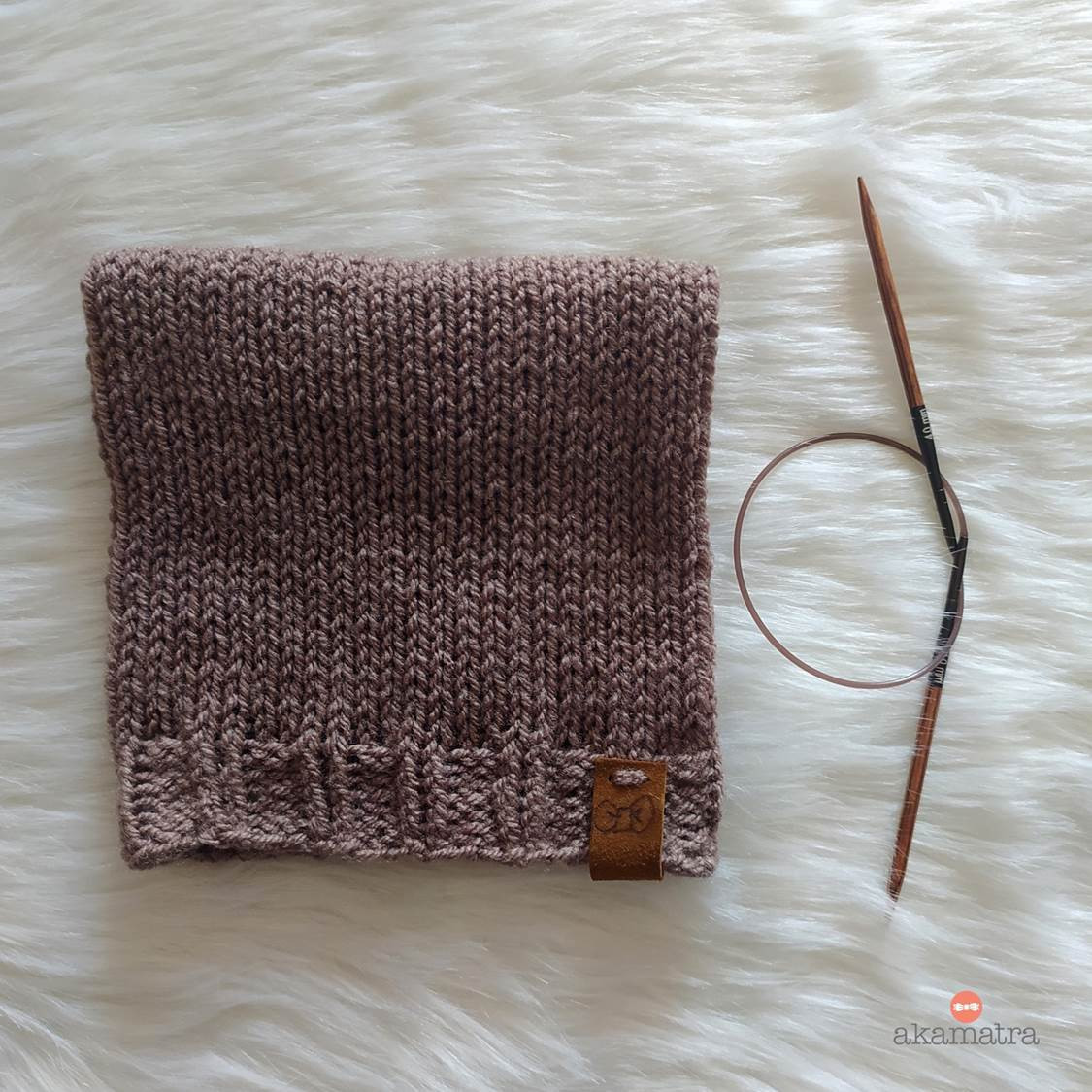 Now, if you excuse me I need to carry on with my pullover since I only have half a sleeve till it's done!