Hello darlings,
you know by now how much of a fan NIck is for Star Wars! So, after making him a DIY Darth Vader ornament, I've been inspired to check out some more Star War related crafts.x Whatever your level of craftiness there will be something for you to try here. Good luck and may the force is with you!
Christmas stocking - Good
One of the coolest star wars things I've seen recently is the Chewbacca, R2D2 and C3P0 Christmas stockings you can get at Target in the winter. The problem was that they sold out so quickly, and anyone not in the US had to buy a vastly overpriced version through Ebay.
The solution to this is of course to make your own. If you are a whizz with a sewing machine like these on sewingmakesmehappy.com, you can whip up your own stocking. Otherwise, I recommend that you buy and plain stocking and decorate it. You can use felt geometric shapes to good effect. Think chewy's ammo belt or C3P0s face.
Get some glittery fabric glue and personalize with the stocking owner's name for a super special touch.
Amigurumi- Goooood!!!!
As you well know amigurumi is a Japanese form of crochet used to make small scale dolls. There are quite a few people out there on the interweb using this technique to make full sets of star wars figures. These can including Darth Vader, Princess Leia, Yoda and any of the others you fancy making.
I made this small Yoda one for Nick a while ago and he loves it!
Once you have the basic stitches down, the models are so small that the process in remarkably fast. You can get some star wars patterns here. Don't forget that you will need to buy some toy stuffing and plastic eyes to complete your models.
Death Star Light Shade - Bad?
Well the Deathstar is the center of all know evil in the galaxy, so I guess it counts bad right? It's also a fun thing to make. All you need a paper light shade, some colored paper in black gray and red, some glue and some gray paint.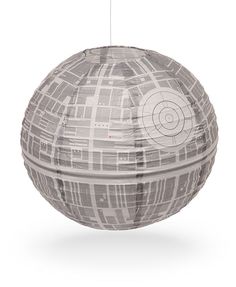 Paint the entire light shade gray and let it dry. Then add the Deathstar details with squares of gray and black paper. Don't forget to add some red bits too, for a lit up effect. Then hang in place of your normal shade. Make sure you use paint than is nontoxic when heated in case the shade get too hot.



Stormtrooper Helmet - Silly  
Ok, maybe this is straying into the realms of cosplay here, but i just had to include it. While it might seem a bit silly to make your very own Stormtrooper helmet.  What die hard Star Wars fan wouldn't love to have their stormtrooper helmet to pop to the shops in? Alternatively, you can wear it to movie screening or the Star Wars celebration, which might be more context appropriate.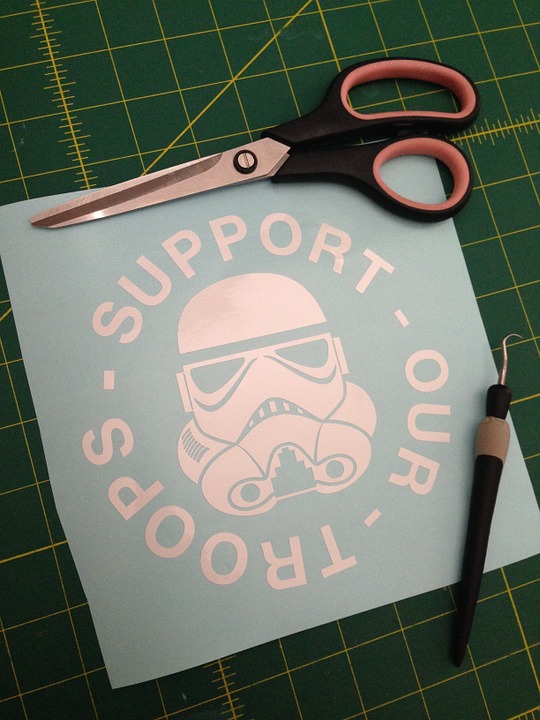 This is a more advanced project and may take you several weeks, so don't expect to complete it all in one go. Carefully read the stock list that you will need before you start, as Darth Vader finds your lack of crafting materials disturbing! Follow this link to a tutorial here.


Lot's of love