If you don't know I am a big fan of Stewart Giles' work, you haven't been paying attention! I've written about most of his brilliant Jason Smith's series and I will keep on writing about them because I know by now, he won't disappoint! A while ago I requested a short interview and he was happy to oblige. I am totally to blame that this interview comes to light just now, but life got in the way and I really wanted to do justice for him! His latest book of the Jason Smith series "Severed" is out and without further ado here is my Steward Giles interview and my review for his latest book.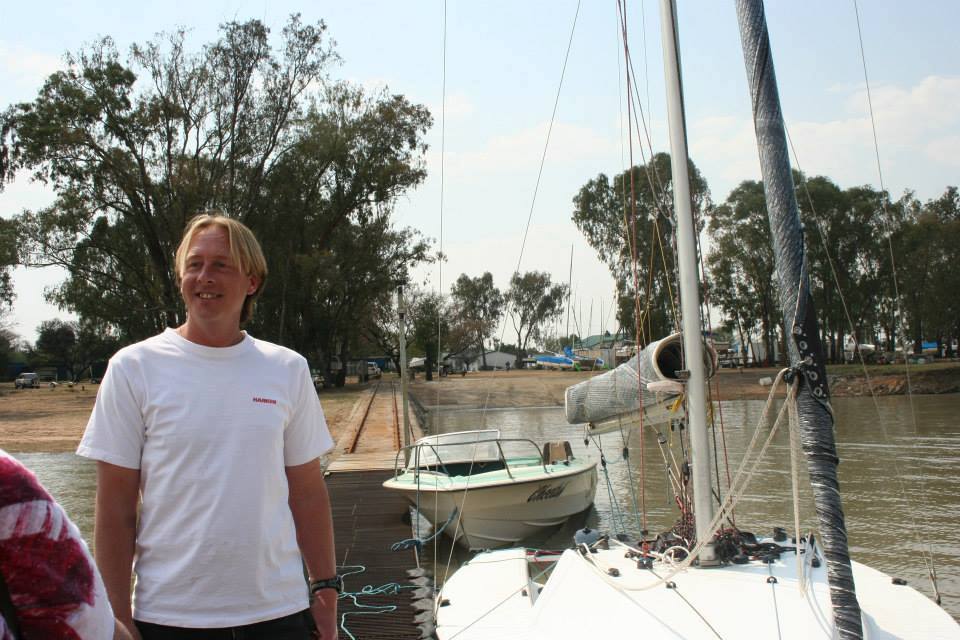 In his bio Stewart's states: "In 2014 Ann dropped a rather large speaker on my head and I came up with the idea for a detective series. DS Jason Smith was born." Naturally I couldn't help and ask him about the large-speaker-on-the-head story!
The idea for my detective Jason Smith thrillers came via a rather unexpected source. Just over six years ago, we were setting up for my sister-in-law's 21st. I was wiring up speakers on the floor while my wife decided then would be a good idea to clean the speakers. The speakers in question were of the old – and rather hefty type, and they were positioned two metres above my head. Ignoring my warnings about them being in a rather precarious position, my wife continued to clean them with me underneath.
Then, a flash of light exploded in my head and everything went black for a few seconds.
When I came to I blurted out expletives that hadn't even been invented yet. A few beers later I felt fine, but I drifted off before the party had even got going. The next day was 24 hours I have no memory of then two days later I lost all feeling in my legs and decided a hospital might be a good idea. After a diagnosis of whiplash and severe concussion I was sent home with some hectic medication and the idea for DS Jason Smith in my head. 10 Smith books later and he's still going strong.
What's the most challenging part of writing a thriller?
For me the most challenging part of writing a crime thriller is keeping the reader's attention. I read a lot, and if I'm not gripped by at least chapter 3 I pick up something else to read. I don't do padding. I appreciate that a lot of readers like overly descriptive passages, but you won't find them in my books. I write books I'd like to read myself. Another challenge is originality – with the wealth of crime thrillers out there it's very hard to come up with something new. Dropzone, my new detective Jason Smith/Harriet Taylor thriller centres on a skydiving club, and the Next Smith book, Venom involves some rather nasty snakes.
Would you consider writing another genre? If so which would it be?
I love writing crime thrillers but there's always scope for writing in a different genre. When I first arrived in South Africa 22 years ago I started writing what was intended as an African Candide. Philemon is halfway completed, and after 22 years I'm determined to finish it one day. Crime is my passion and I've written 15 thrillers since the speaker incident, and besides Philemon I can't really foresee switching genres just yet.
What does the future hold? Are we going to see book inspired from the South African scenery?
As for the future, Dropzone will be released next week. I'm well into my 10th Smith installment and Venom ought to be out in the next few months. After that I have an idea for a sequel to what was supposed to be a standalone. The ending of Miranda led a few of the people who read it to demand that it begs for a sequel, so I'll be busy with that after Venom. Then, time permitting it'll be another Smith thriller. He's my main man. I love writing the Smith books and there's plenty of life left in him yet.
Of course, Stewart answered these questions for me three books ago (sorry Stewart) but I loved interviewing him all the same. His new book Severed is out and it's as gripping as the previous ones!
SEVERED, Detective Jason Smith book 10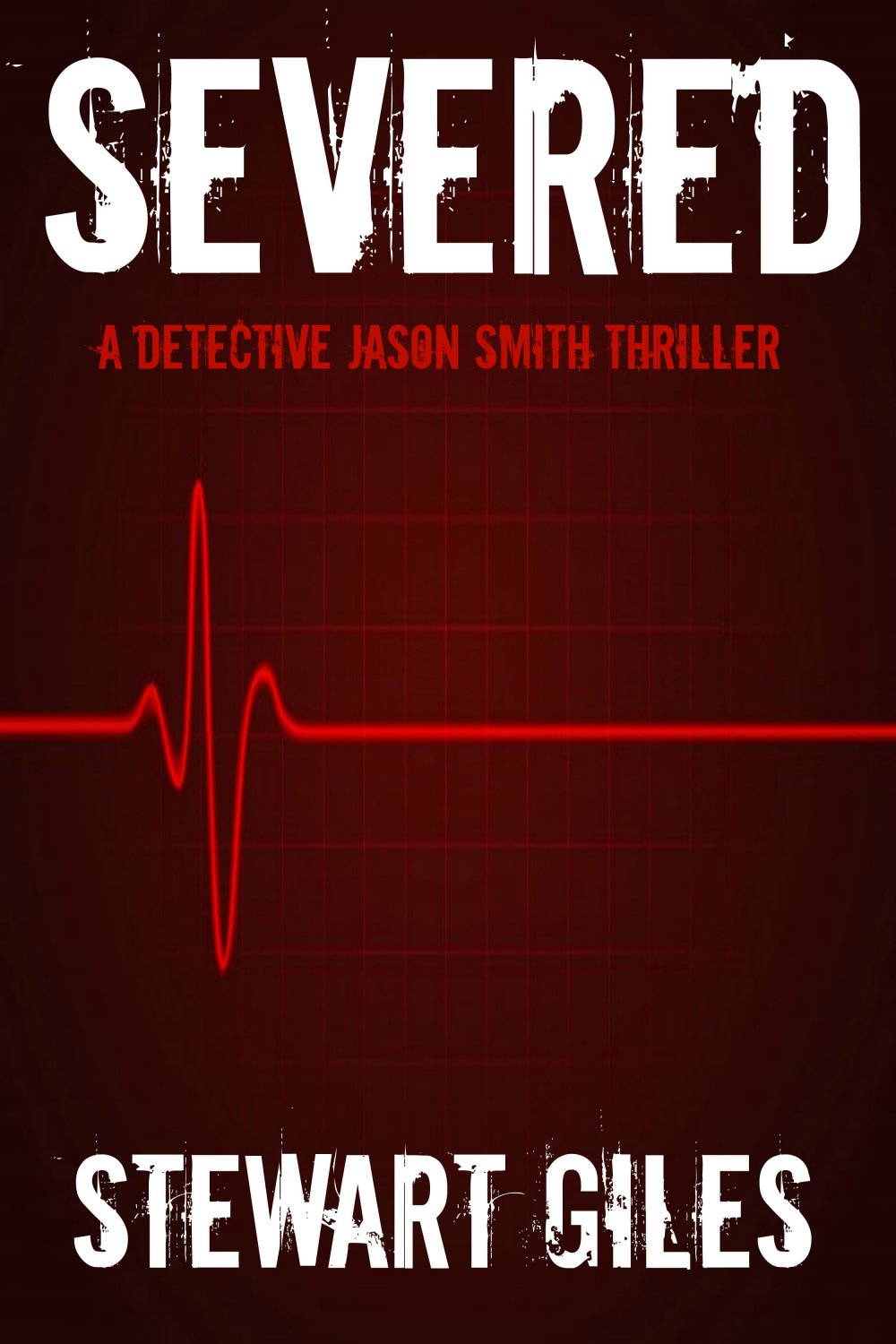 What's the book about
A student, who hasn't been seen for a while is found dead in her room.  Her throat has been cut but it turns out that is not the cause of death!  The post mortem reveals that she had been drained of all her blood.
The killer has left behind no evidence and there are no clues.  Is there a vampire loose in York? When another body is found Smith and the team are struggling to find a link or a motive.  Will this be the case that defeats the brilliant DS Smith?
How much more heartache can Jason Smith bear? Severed will take him to hell and back.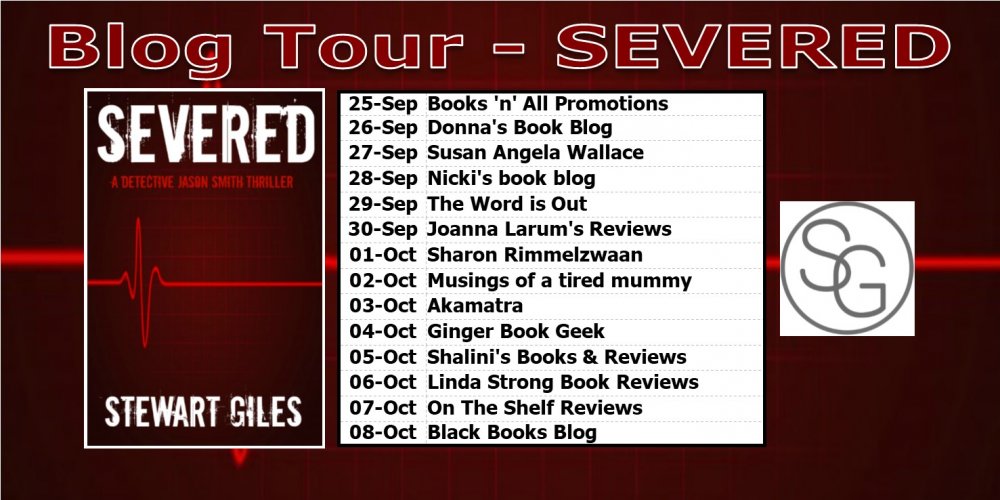 THE SETTING
At the confluence of the River Ouse and Foss, York is the traditional county town of the historic county of Yorkshire. York Minster and a variety of cultural and sporting activities make it a popular tourist destination.

THE DETECTIVE
DS Jason Smith is an Australian who was sent to York to live with his Grandmother when his sister disappeared from a beach. He has suffered many losses in his short life and is now a dedicated detective. He is a bit of a loose cannon he has his own way of doing things that doesn't always mean following orders and procedures.  However, he does get results.  
Severed was another amazing book of Smith's adventures into finding the "bad guys" and working along his significant other! A very nice plot and quick too! Not at all "draining" (hint hint)...
Enjoy!