As we spend most of our time and energy planning our big day, it's easy to forget about all the other events leading up to it. Each stop is an important part of the journey toward our perfect wedding. You wouldn't want to realize at the last minute that you forgot one. Between picking out your dress, colors, cake tasting, and decorating, there are a few essential events you'll want to focus on, as well. To help you stay organized, here is a quick outline of pre wedding events ideas.
I vividly remember planning our wedding! It took a lot of time and effort and required a lot of energy! That's my own fault because I decided I needed to make everything! So we really had a totally DIY wedding! From preparing our own wedding favors (read: Wedding Favors DIY. The Greek way!), to making wedding rice paper cones and having my dad make me wooden lanterns, everything was handmade. We only opted to buy wedding clothes, lol! Regardless of if you'll have a DIY wedding or if you decide to let someone else handle everything, there's a lot of planning for the wedding itself as well as for the events before the wedding day!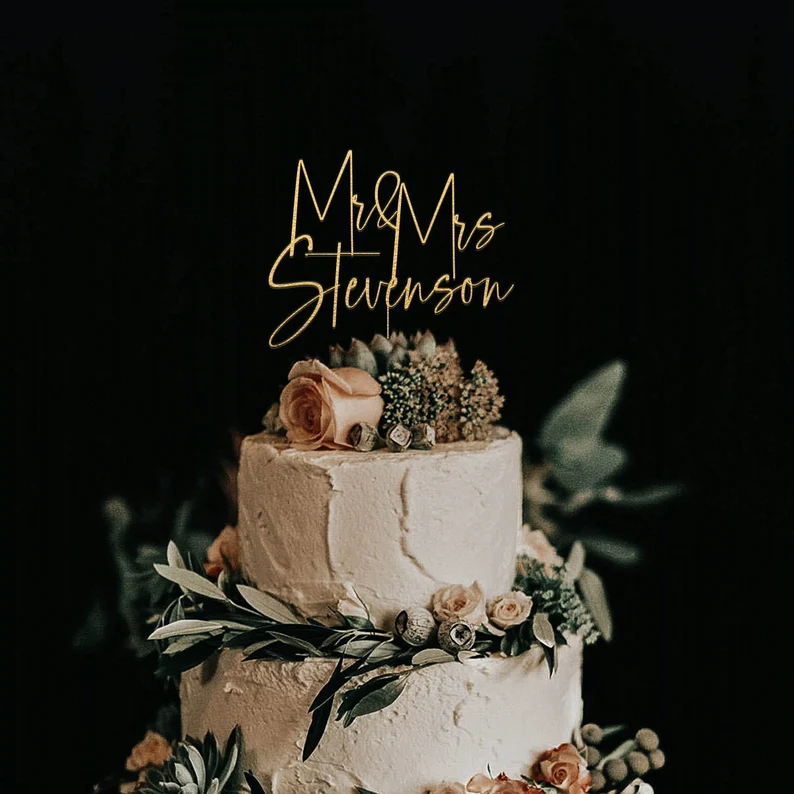 This post may contain affiliate links which means that I may receive a commission if you make a purchase using these links. As an Amazon Associate I earn from qualifying purchases.
Photo by Rosewed on etsy
Pre Wedding Events Ideas
Engagement Party
The engagement party is a chance for all of your close friends to get together to celebrate you and your partner finally tying the knot. When planning your engagement party, there really isn't a set way to do this. You could have a quiet evening with a few special people over and a bottle of champaign, or you could throw a huge backyard party and invite the whole neighborhood. Don't forget to get a professional photographer like Blu Earth Creative who specialises in engagements and weddings to capture your fun times!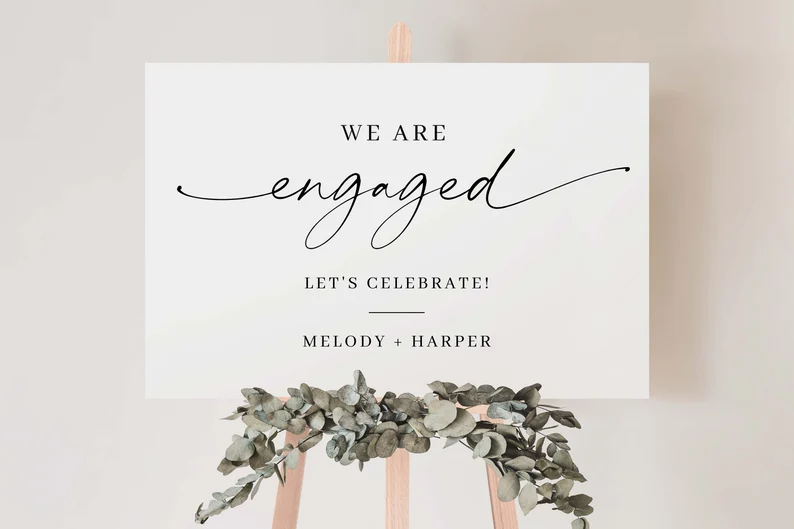 Photo by ShopPaperVine on etsy
Pre Wedding Events Ideas
Bachelorette and Bachelor Parties
For some brides and grooms, the bachelorette and bachelor parties are the most important event besides the actual wedding ceremony. It's your last soiree before becoming a married couple.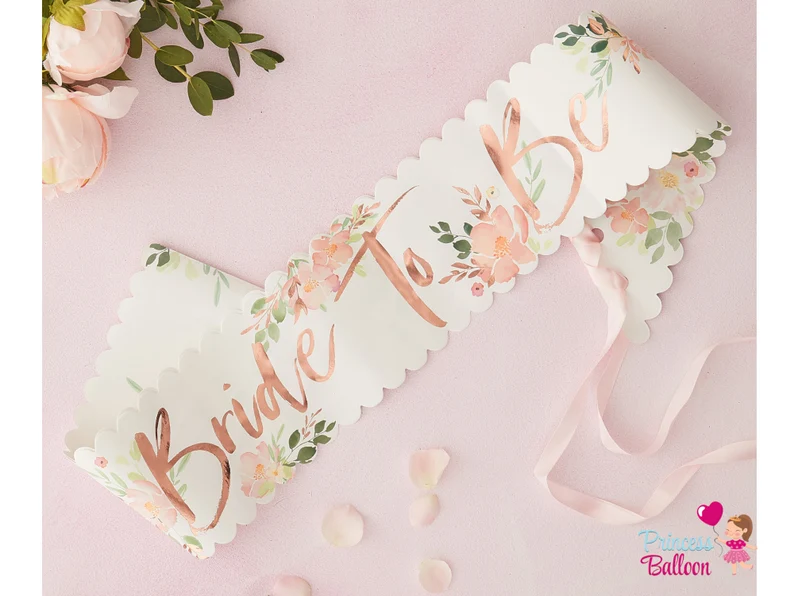 Photo by PrincessBalloon on etsy
Typically, for these parties, since they tend to involve a lot of partying and sometimes travel, it's best to schedule them at least a couple of months prior to the wedding. When deciding what to do, plan for what you love the most. If you're wanting something unique, consider a bachelorette scavenger hunt. Want a quiet party? Plan for a getaway to a spa retreat or resort. There's also the classic Vegas party for something wilder.
We didn't plan a bachelorette or bachelor parties and I feel I kinda missed out! I mean, now, after 10 years of marriage and two kids, I wish I would've done one. It's really hard to get together with your besties as your family gets larger and larger and everyone has places to be and things to do and these parties really are a once in a life time opportunity! I would definitely reconsider and take my best friends to a nearby island for one weekend. We would eat, drink and lay in the sun all weekend long!
Pre Wedding Events Ideas
Bridal Shower
A bridal shower is an event that is all about the bride and nothing else. Similar to the bachelorette party, you want to have it far enough before the wedding so as not to be stressed out when crunch time happens. A typical bridal shower has cute, fun games that revolve around the wedding, the bride, and how well she knows the groom.
We didn't have one of those either but again, this is not a traditional even for Greeks. However, I see it more often now with millenials and I have to say I kinda like it! I mean, you seat in a chair and people bring you gifts, what's not to like? I would have done it in a heartbeat if I was to plan a wedding now. Oh well, maybe when it's time for my kids to hit the altar.
Pre Wedding Events Ideas
Social/Cabaret
Depending on where you live, you may throw a social, cabaret, or a stag and doe. These parties are like a fundraiser for the wedding. Planning a wedding can get expensive very quickly, and depending on the financial situation of the couple, it could be almost too much to afford. If you don't like the idea of fundraising for your wedding, you can think of this event as another party and celebration of love. All the money raised could go to help cover the costs of the wedding party and reduce the price of drinks for guests.
Pre Wedding Events Ideas
Rehearsal Dinner
Usually, the last event before the big day is the rehearsal dinner. This party is the last chance to hash out all the small details and gather the wedding party and anyone else involved to run through the big event.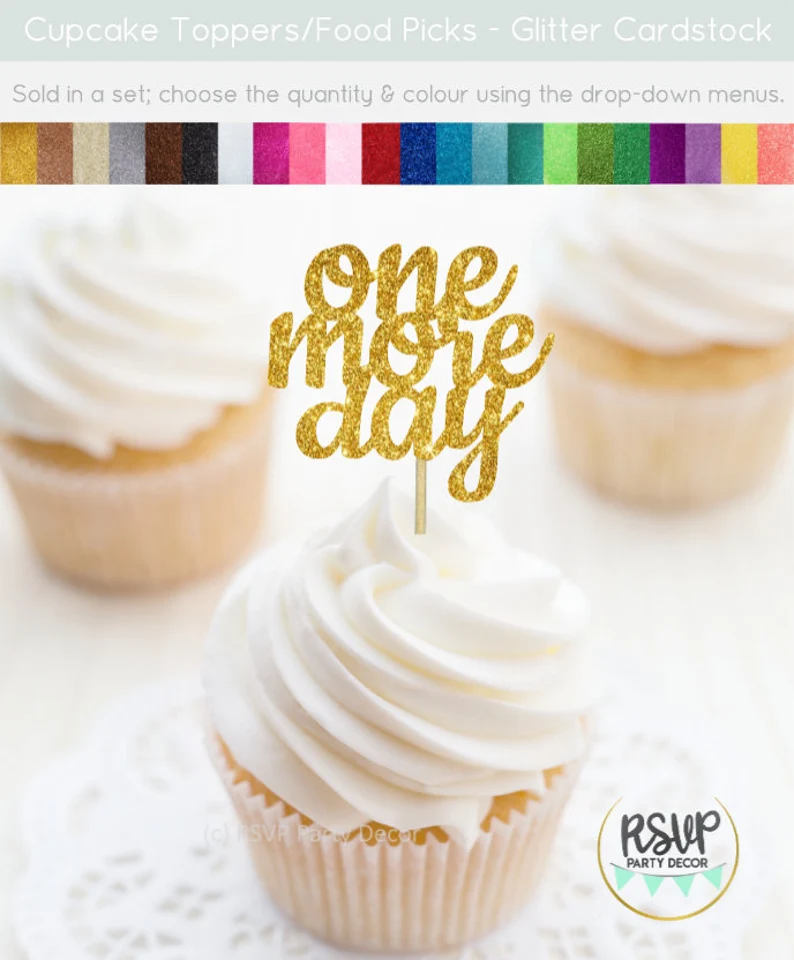 Photo by RSVPPartyDecor on etsy
Once you've gone through everything, from the ceremony to the speeches and games during the reception, then it's time to relax and open up a few bottles of wine. Just remember, the wedding is quite often the following day, so try not to get too wild and crazy.
We actually did a rehearshal dinner that involved our folks and very close family members. We wanted to be sure everyone liked the dinner we were thinking of serving for the wedding and didn't want to dissapoint. It wasn't held the day before the wedding though, it happened a couple of weeks prior to that, so keep that in mind too. You don't have to leave everything for the last minute if you don't feel like it's the best for you.
Actually that's the one piece of advice I would give anyone getting married now. Plan the wedding for you and your partner first and then think of everyone else! They should be happy that you are happy, they are your people after all!
What did you enjoy most doing before your wedding? Are you planning your wedding? I'd love to know!