Hello friends!!! It's the second day of March! Woohoo!!!!!! Spring is getting here (although she is taking her time).

Freesias from my balcony. 

I think this is one of the most intense times in my life and I've already filed it under "red alert stressful periods".
We've started the house renovation by helping my parents empty it. Well at least we tried. I swear there are things that do not want to leave the house! Honestly, I don't blame them, I love it there too J!!!
– DESTROY —
Then we took down everything that needed to go. Kitchen cabinets, closets, bathroom and floor tiles, you name it! We stripped that house to the walls. My hubby and my father did the heavy work and they report that they really liked doing so. I think it's because they blew off some steam by breaking old things!
It did remind me of Derek's deck in his house in the mountain (I am sure I've never told you about my crash on Mc Dreamy, have I?) and how he called all his doctor friends to help him built it. Same thing only my hubby is better looking (no lol-ing please!)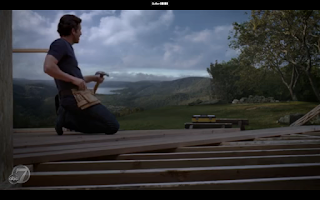 – CREATE —
My response to stress however, during the last two years, has been creating. This translates into reaching 100 sales in Akamatra on etsy, a new shop opening in Luulla (I'll tell you all about it in another post), having almost 100 listings in the shop and giving every second of my spare time into this.


Next month Akamatra is going to be two years old! Times goes by in a flash! I've decided to downsize my beads collection (having less things while we move is a must) and in a spurt of inspiration I made quite a few pieces to list in the sales section of my shop. They are really nice pieces, made with top quality beads which I would love to see sold to appreciative customers in almost half their regular price
.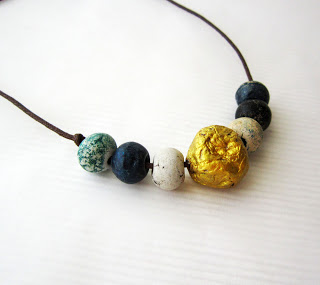 Blue ombre necklace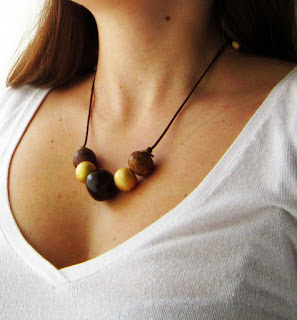 Brown and gold necklace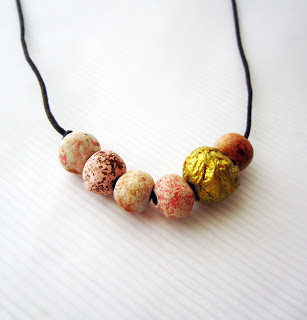 Pink pastel necklace
I preferred doing that instead of opening a de-stashing shop, although I might reconsider in the future. A symptom that characterizes my red alert situation to the point is indecisiveness!
Well there you have it! Two totally opposite situations lead to the same result! Being calm! What a relief!
What do you do to handle stressful times? Is there a pattern you follow? Do you happen to have any advice to pass on? I would love to hear your points!
Thanks for the company, lovelies!
Smouts!!!!!