Hello sweeties,

last week I stumbled upon a facebook contest about making something with a button. I love buttons! I use a variety of them for my creations and I have a box filled with those colorful little things!

I decided to take part to the contest with something new! I made an embroidered pendant with a purple rhinestone button. Here's a quick photo tutorial if you'd like to make something similar!

You'll need:
A small piece of linen fabric
A brass hoop or other circle to stabilize the fabric
Threads and needle
Jump rings
Beads
Scissors
Tongs
and ...buttons!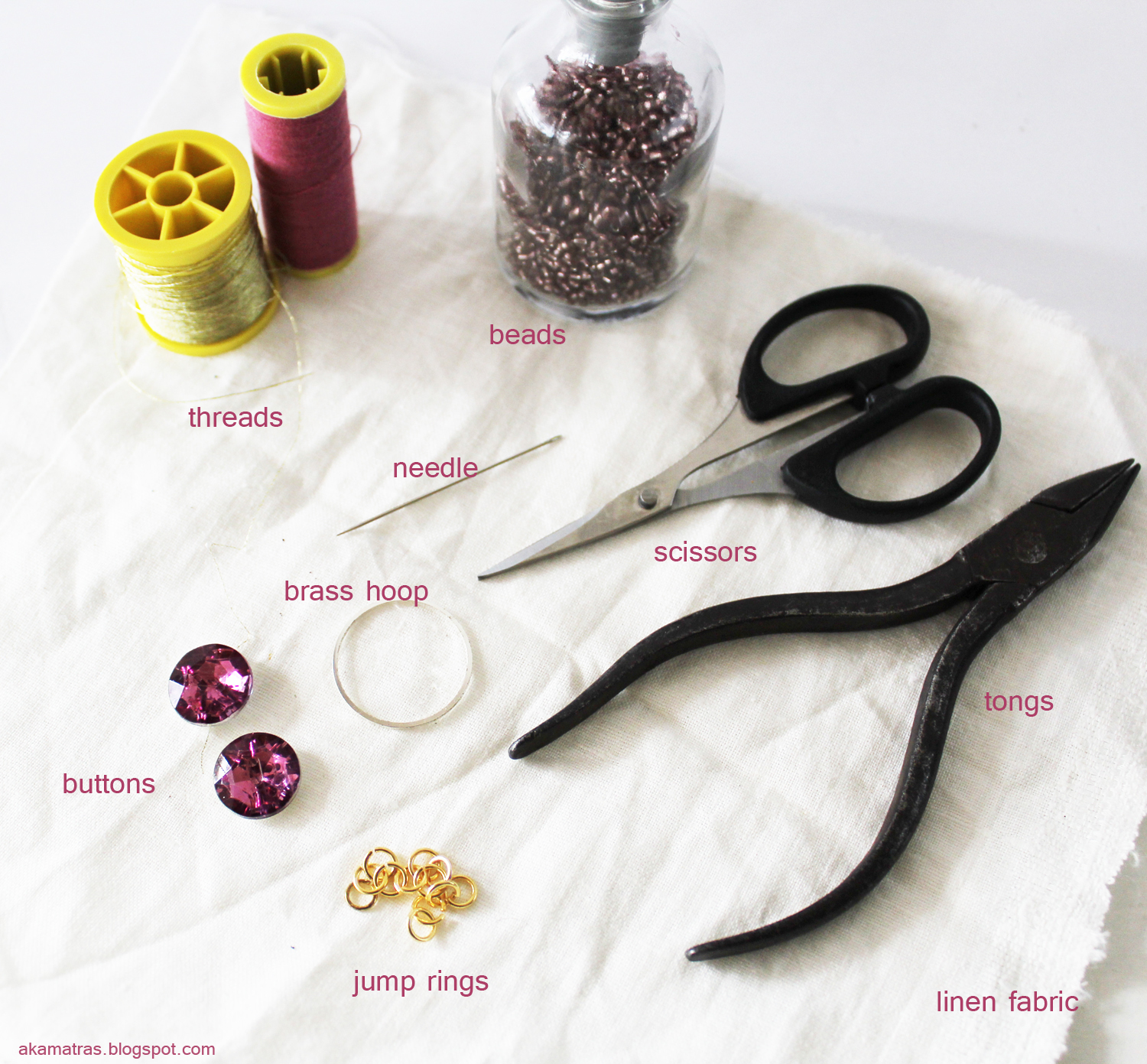 Place the fabric over the hoop and do a simple stitch near the hoop. It should look like this when it is finished.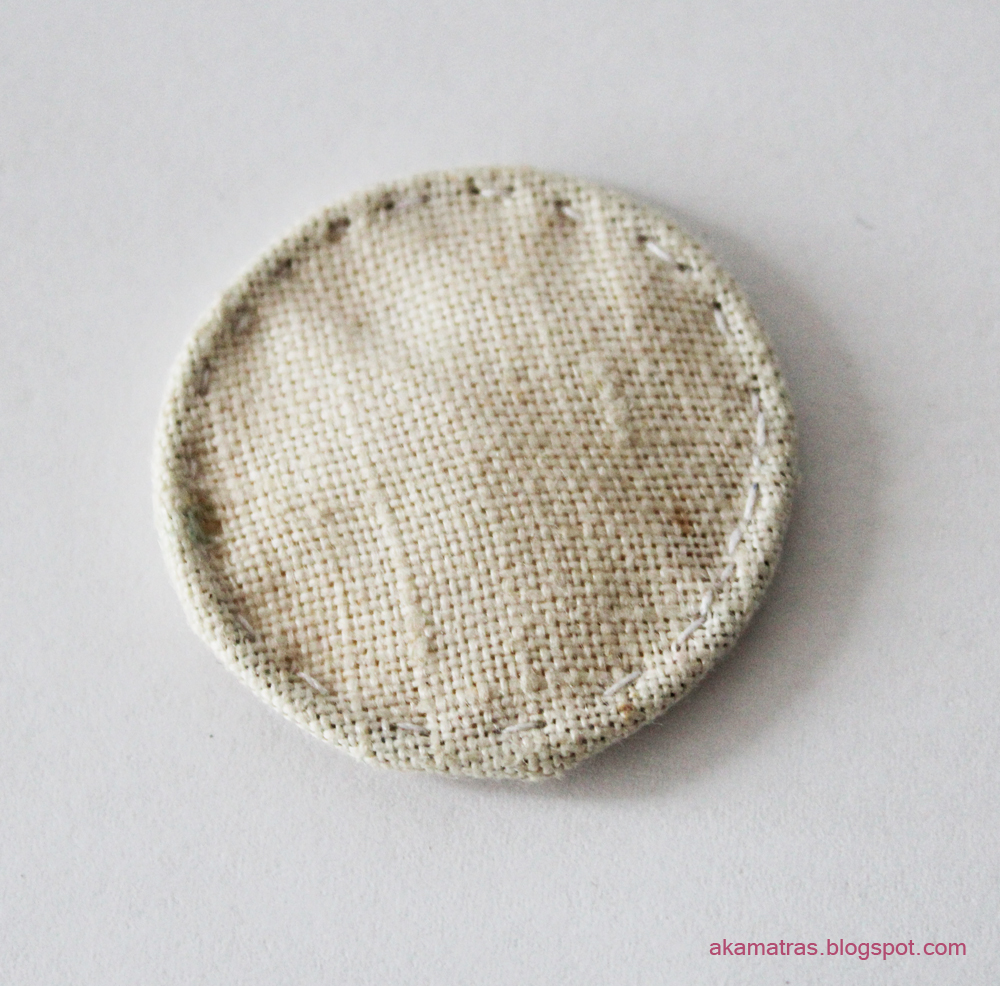 Turn it over and cut the excess fabric.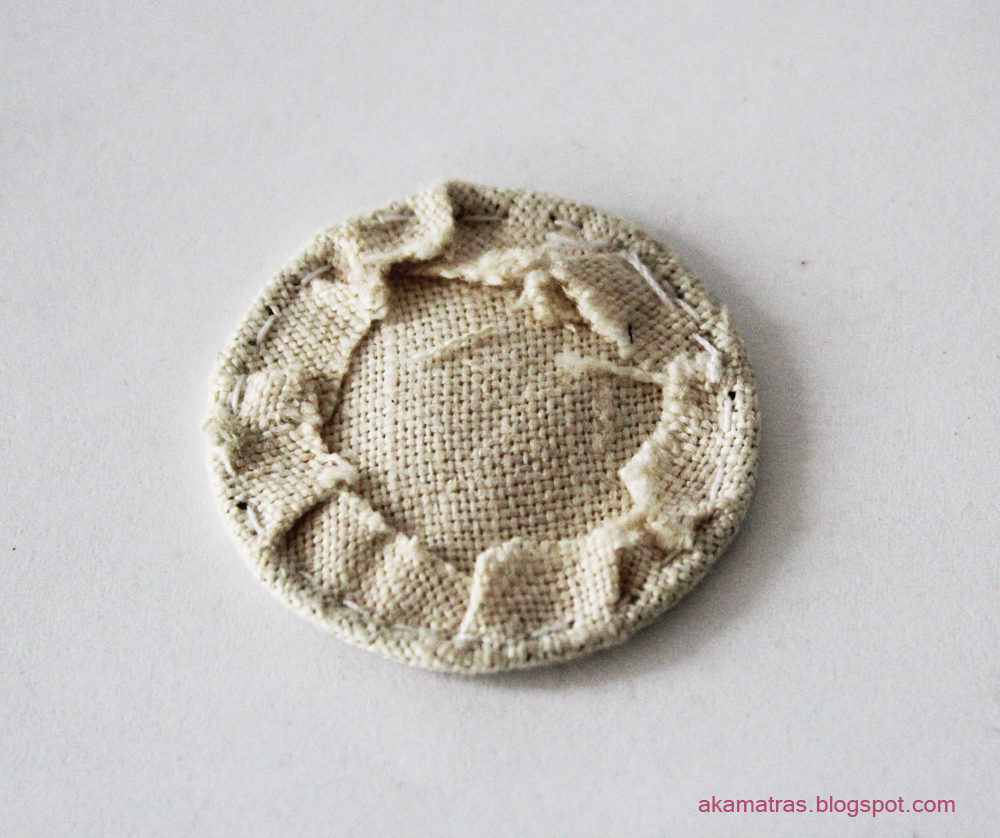 Then take the button and the treads and use your imagination to make a design on the mini fabric hoop. This time I went for an abstract theme.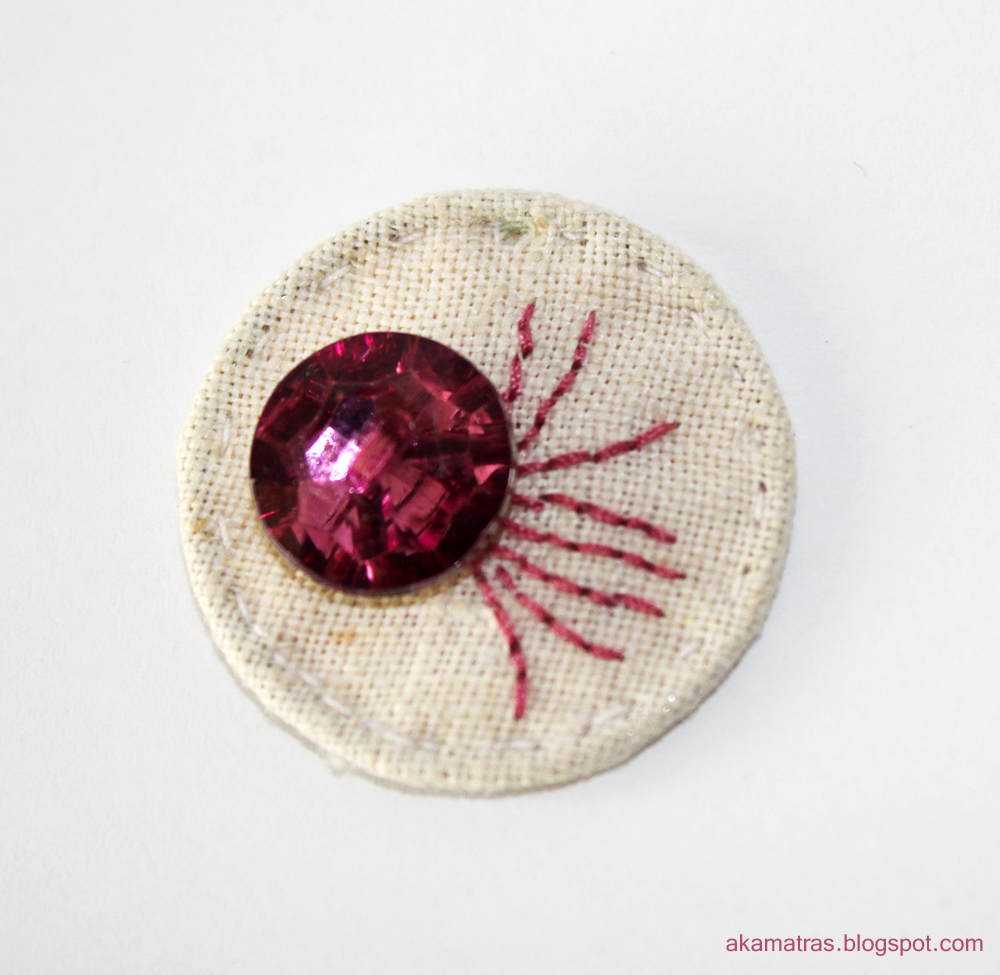 Using the tongs add a jump ring on the top of the hoop.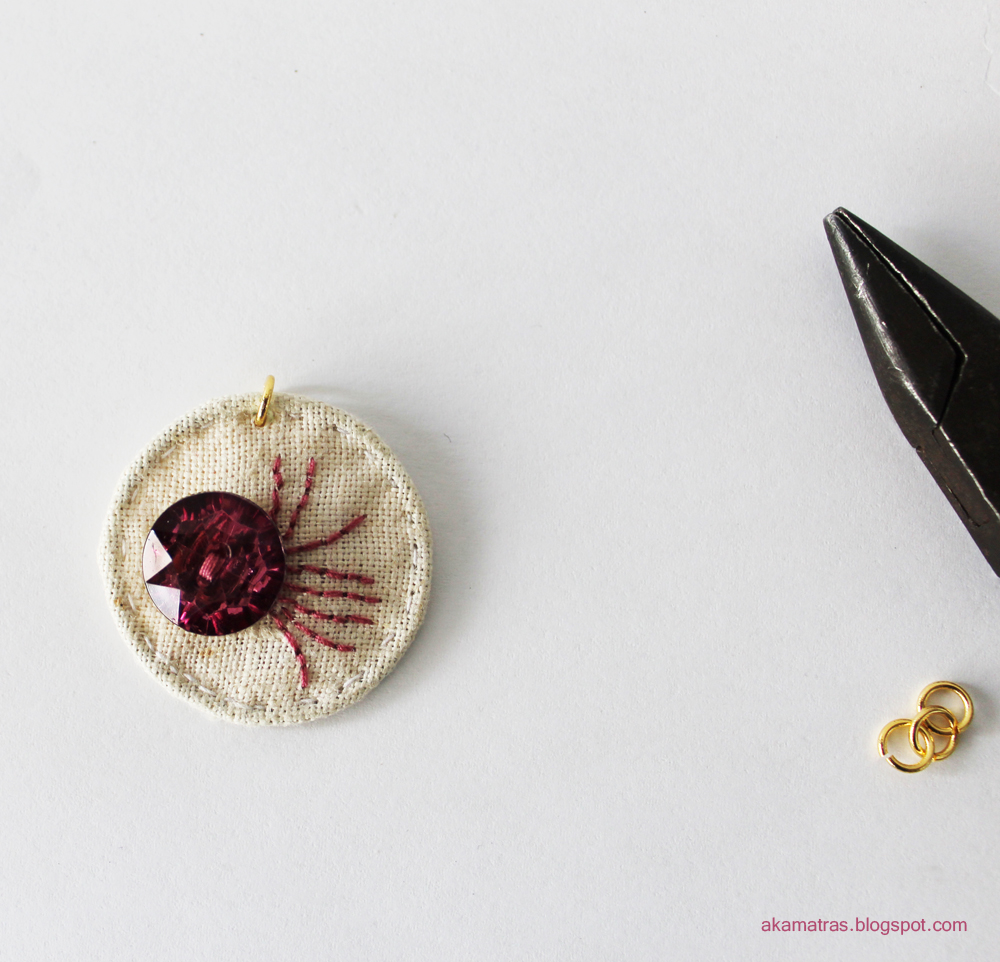 I added four more jump rings with small beads on the lower side of the hoop.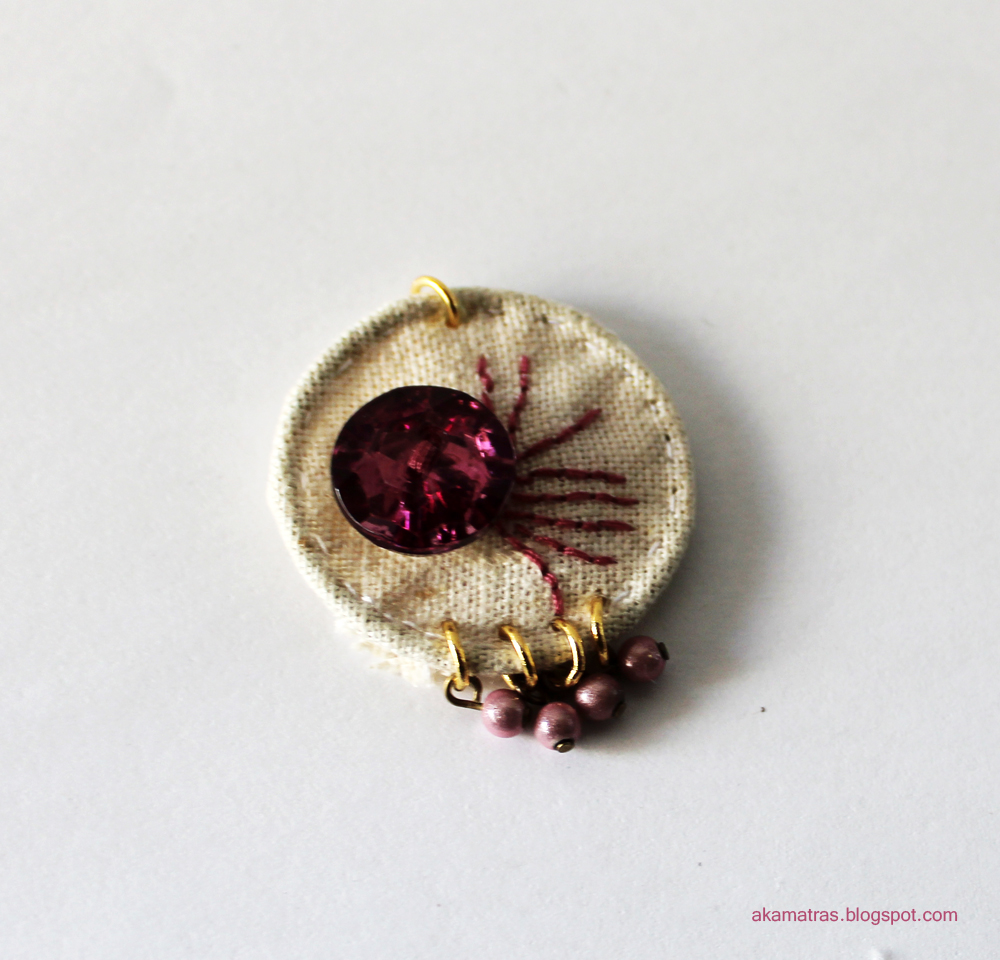 Add your chain and you are done!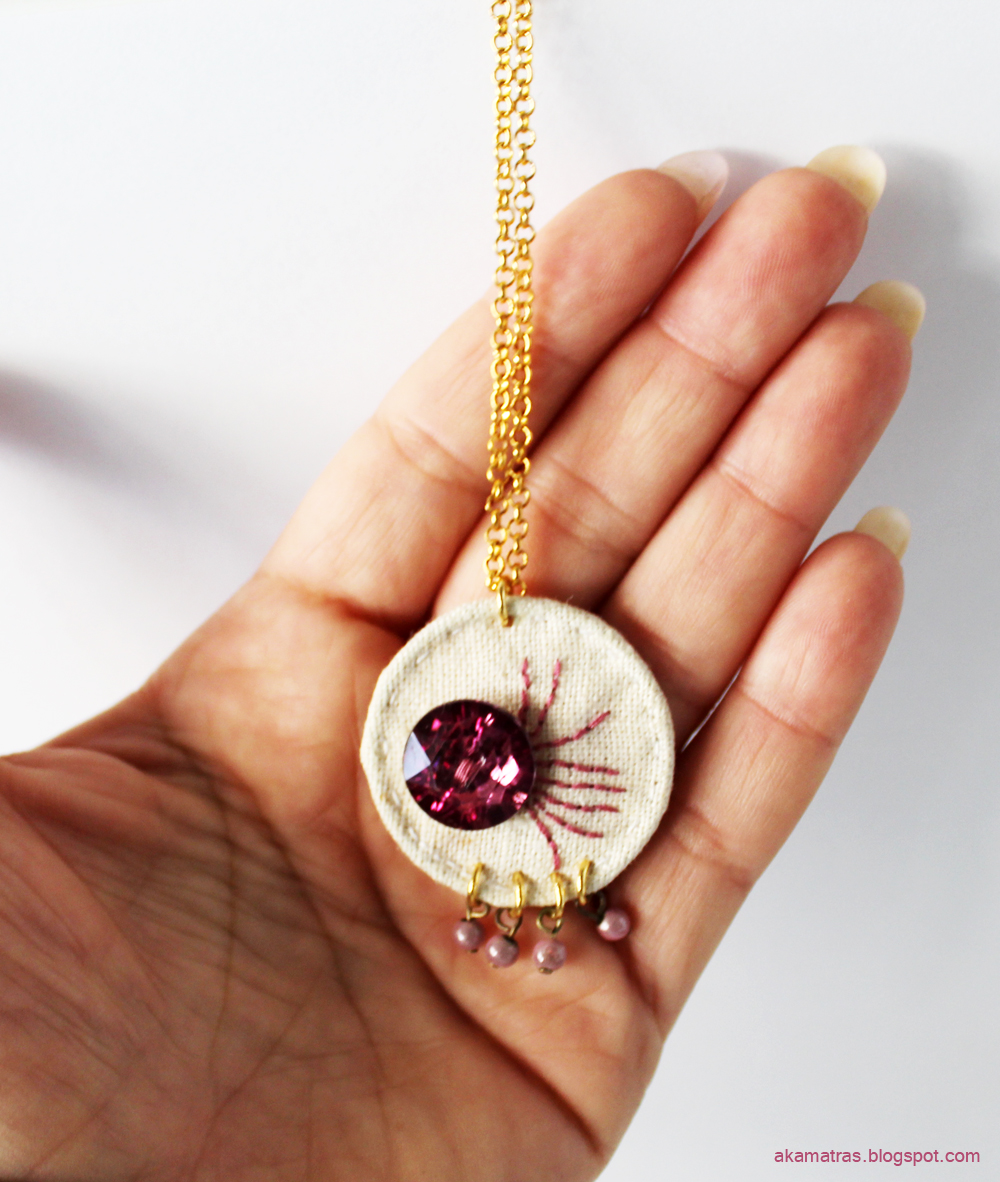 That was quick wasn't it? I am pretty sure anyone can do it. I also glued a piece of leather in the back side of the pendant to hide the cut fabric. You can also use felt if you don't have leather.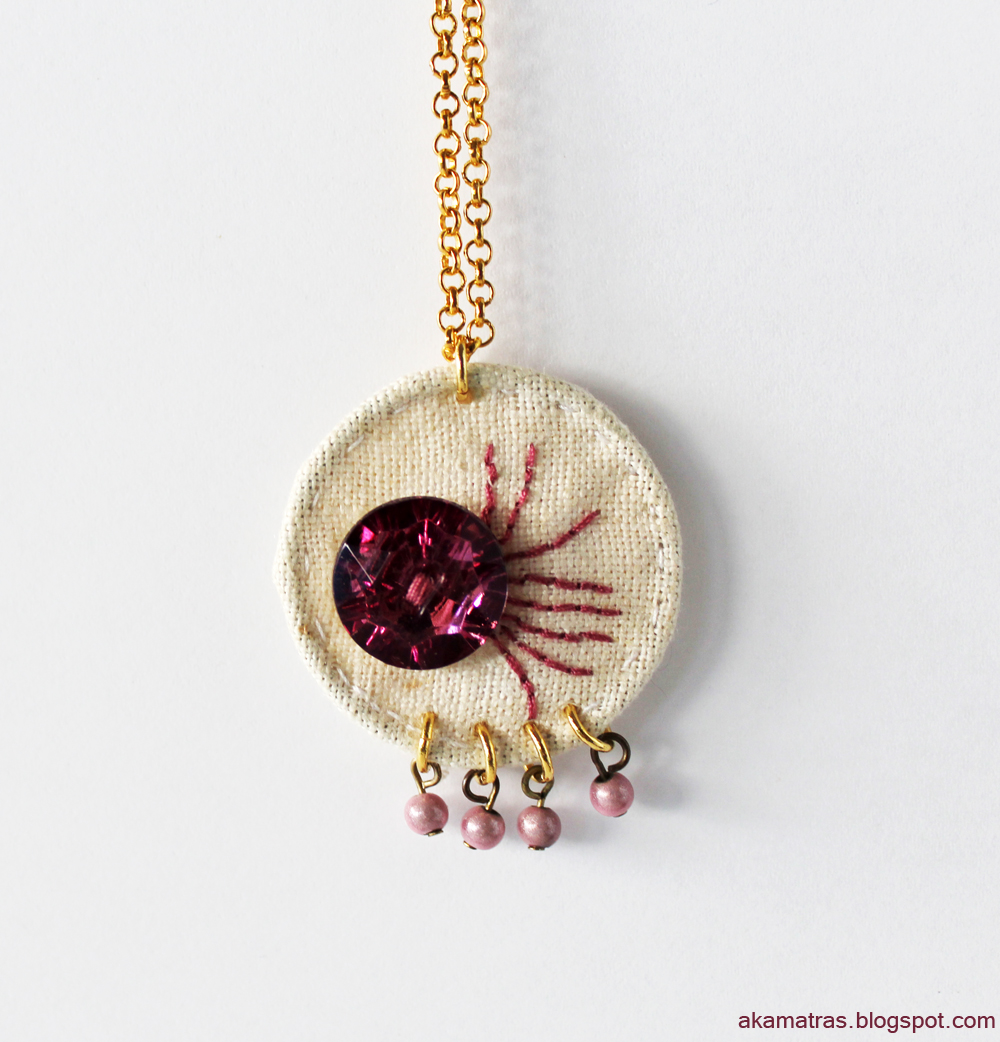 I think it turned out quite good! If any of you wants the pendant I am going to give it away with a dainty gold plaited chain. Just comment below and I'll draw a random comment to send it to in a week's time!

Smooch for now
Akamatra