Hello darlings,
baking has experienced a massive resurgence in recent years as more of use want to get back into the kitchen. It's a fantastic skill to possess as it encourages creativity and experimentation. However, some bakers can find themselves feeling concerned about how unhealthy their bakes are. From sugar to butter, there are a multitude of ingredients used in baking that aren't considered the most healthy. But your baked creations don't have to be unhealthy if you don't want them to be. Just making a few minor tweaks to a cake or bread recipe can make it significantly healthier. Another bonus is that these bakes continue to look and taste incredible. So if you want to be a more health-conscious baker, try these handy hacks.
Use fruit and vegetables
It's hardly surprising that if you want to create healthier bakes you need to add fruit and vegetables. Not only do they contain essential nutrients, but they also add sweetness, moisture and fibre to your bakes. Apples, bananas, and strawberries can be easily incorporated into bread and cakes. You can also add vegetables such as carrots, pumpkins, and beetroot to your bakes too. This can give your baking a unique taste and appearance while also tasting wonderful.
Buy organic ingredients from your local supermarket or consider growing them yourself from home. Contact an experienced fruit tree nurseryman or buy vegetable seeds to get your new baking ingredients as soon as possible.
Try barley flour
Using barley flour is another simple way of making your baking healthier. Barley is a grain that is packed with phenomenal health benefits. It can reduce blood pressure and cholesterol and supports your immune system. It's also been found to reduce the risk of cancer. So if you've been using self-raising when you bake, replace it with barley flour instead. It can be used to create both bread and cakes and can still give you fantastic results.
Look online for cake baking recipes that use barley flour to see just how versatile it can be. You should also consider using oat or spelt flour in future too as these too are considered much healthier alternative to self-raising.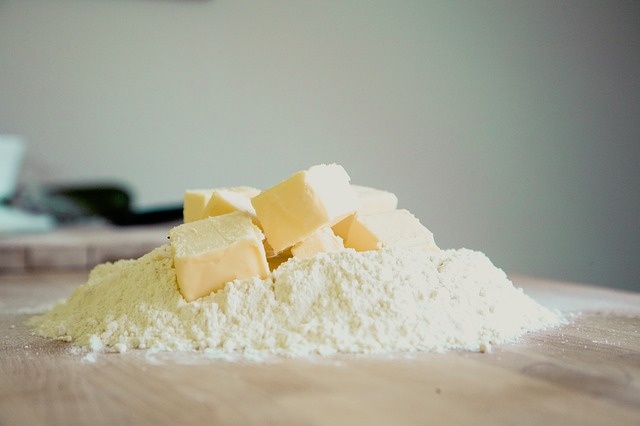 Remove butter
Butter is one of the most essential baking ingredients you need to create bread, pastry, and cakes. But eating large amount of it is not good for you. Thankfully, there are a number of butter substitutes you can use instead, which are far healthier. But you might be surprised by what they are. Rapeseed oil, applesauce and greek yogurt are all excellent substitutes for butter. While they might seem odd, they do come highly recommended by top bakers. But if these sound too difficult to use, you can alway opt for a sunflower spread instead. You can find these at most major supermarkets and health food stores.
So try using these handy hacks next time you bake to help you achieve delicious, healthy bakes that everyone adores. These are just a few tricks you can use, but there are plenty more. Look at baking blogs and websites online to see what other hacks you can use. I am going to be trying the recipes from Neanikon in a little while, I'll let you know how they turn out!

Lot's of love