Hello darlings,
Lately the recipes I share here are mostly vegan or vegetarian but I am not either. I don't mind the taste of meat but I have been having trouble with the ethical side of eating it. I am not setting myself to transition to be a vegetarian but I've been reading lately and I thought maybe there is a way to loose some of the insistent weight I've been carrying this way.
So I decided to cut off meat for the next 40 days and see what happens. It's Lent I know but I am not doing it for religious reasons. I am not going to cut of dairy and eggs though so it will be a vegetarian style diet.
And since Nick and Natalia will continue their normal way of eating I need to cook separately for myself the days that they will have meat. And the easiest way to do so is to use my beloved slow cookers!!!
I have several recipes here in this blog that I am planning to use and I trust my go to slow cooker recipe site for the rest. I have already found some amazing recipes there and am sure I am going to be discovering new wonderful dishes to try and love!
So for this week the program includes the following:
Main meal
 1. A selection of organically grown veggies steamed and drizzled with olive oil and lemon juice.
 2. Slow cooker Lentil Burritos. I am thinking of finding a way other than soup to eat lentils and this caught my eye. I will try it and let you know!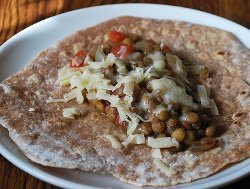 3. Spaghetti I like them plain with just cheese. And as you might have read, I don't like them cold! 
 4. Three bean vegetarian slow cooker chili. I can't wait to try this one! I bet Nick will like it too!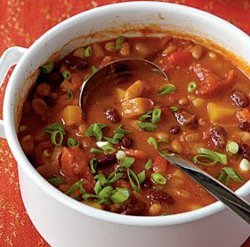 5. Omelette. I love eggs and I think that's something I passed down to Natalia too. I can eat them every and any way but I will make them in an omelette in the oven this week with some broccoli and onions.
 6. Slow cooker pumpkin soup. Well, I love this rich soup and it's perfect after a long day!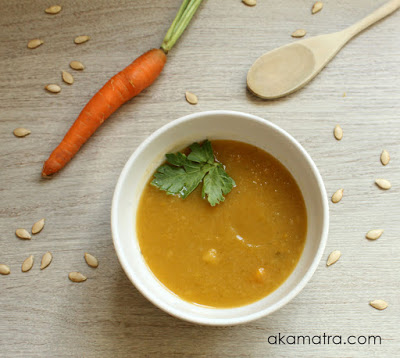 7. Rice with mushrooms. Nick brought back some delicious mushrooms from Italy and this would be a great way to use them!
 Salads
Well I am going to be eating all my favorite salads anyway since I never used meat in them! So Dakos salad and green kale salad and carrot salad too! Yum!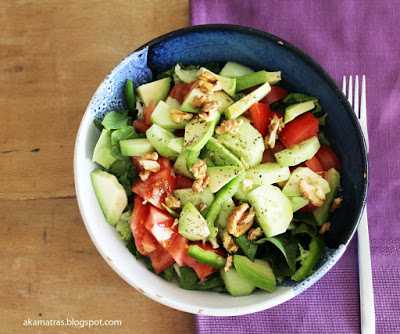 Breakfast & Snacks
 Fortunately my snacks and breakfast will not change since I didn't use any meat in my other meals. However I am going to be checking out this wonderful (and free) ebook with lots of breakfast ideas that can be made in the slow cooker. Hopefully some of them will fit me!
 Do you eat meat or are you vegan or vegetarian? Are you fasting this Lent? Any good vegetarian recipes to share?
Lots of love