Hello darlings! Space-challenged is the polite term for some tiny apartments, where small space living can turn into a cluttered, overstuffed nightmare. As a follow up on my post with tips for maximizing space in a small bathroom, here are 5 remarkable space saving devices for the tiniest apartments that keep things neat and organized.
1. Hanging Pot Rack
Even if your kitchen has decent cabinet storage and counter space, you may find yourself in the middle of a pan landslide every time you cook a meal. A hanging pot rack will easily store all the pots and pans you use all the time right where you need them.

It will also free up some precious space in your kitchen to store other things. There are pot racks available to match any décor, from matte black to stainless steel or even rose gold. Moreover, if you have an expensive set of pots and pans, it becomes a showpiece and a real conversation starter for guests.
2. Wall-Mounted Bike Rack
According to Cycling UK, there are around 25 million people in the country who own a bicycle, and chances are some of them probably live in tiny apartments. A wall-mount bike rack from Barriers Direct is the go-to addition for anyone who loves to cycle and has a small space.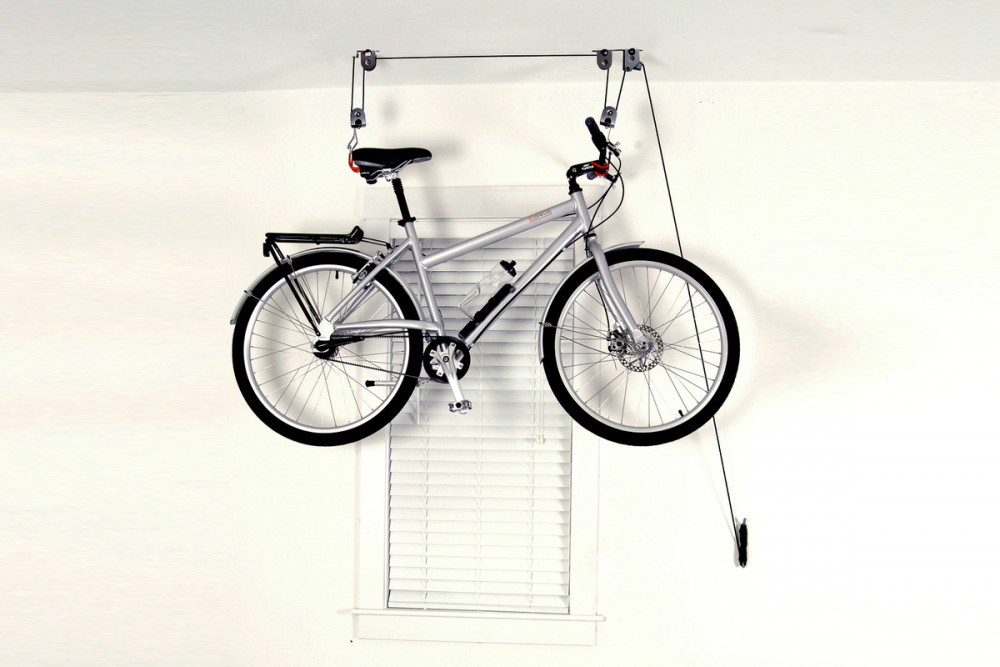 Wall mounted bike racks are available in single and multiple bike options for both secure and unsecure spaces. Keep your bike secure and out of the weather without creating clutter. Your toes will thank you for not being stubbed on your bike in the hallway anymore!
3. TV Mount
Mounting the television to the wall instead of placing it on a piece of furniture is a genius idea to free up floor space in your tiny apartment. It also makes your home look more modern and improve safety by keeping the television away from children and pets.
You will also find that an adjustable wall mount for your television will let you tilt the screen to optimize the position of your television, reducing light reflections from windows and doors and giving you a better picture. Wall mounting a television is inexpensive and easier than you think.
4. Furniture with Storage
From benches to sofas to beds, there are multiple opportunities to add storage ability to your furniture. A great storage bench at the foot of the bed or in an entryway can stash away extra blankets, out-of-season clothing or even shoes and pet toys. There are ways to make your bedroom look bigger and better, you just need to know what you are doing!
Look into the new coffee tables with pop-up tops and storage underneath; they are a great way to add extra dining space to your apartment. In a tiny apartment, you would be using the space under the bed for storage anyway, so why not get a bed that incorporates drawers to keep your items dust-free.
5. Shelves and More Shelves

Shelves for shoes, decorative shelves for knick-knacks, the list goes on. Never underestimate a well-placed shelf. Even a tiny apartment has an awkward closet or opening under the stairs that could be transformed into valuable storage space with a few shelves.
 Let's not underestimate the joy of finally being able to display a collection or a precious knick-knack with some decorative shelves to show it off. Before searching for that perfect shelf or unit, be sure it will fit your purpose and your space by measuring everything. Measure what you are going to display on the shelf as well as the space you need for the shelf, especially if it is a floor unit.
Tiny apartments just need the right space saving equipment. Which one of these products could you use in your home
Disclosure: This is a collaborative post. All opinions are 100% mine. Read more here.