Hello lovely people,
I am all out of excuses for the lack of new posts and thankfully I wont need them anymore because I am finally back on track with my little cute blog. You'll hear from me soon. For today, I wanted to introduce to you an amazing person and artist I came to know a bit on etsy. 
Irene Blueth is a warm talented lady from a far away (from Greece at least) and somewhat secluded place. She lives on an pretty small island that's called Cortes Island and it is somewhere between Vancouver Island and the mainland Canada.
She makes amazing silver and gold jewelry inspired by nature and sells them at her etsy shop SilverCedarJewelry. I admire her craftsmanship and vision and am so very jealous of her view. Am I right or am I right?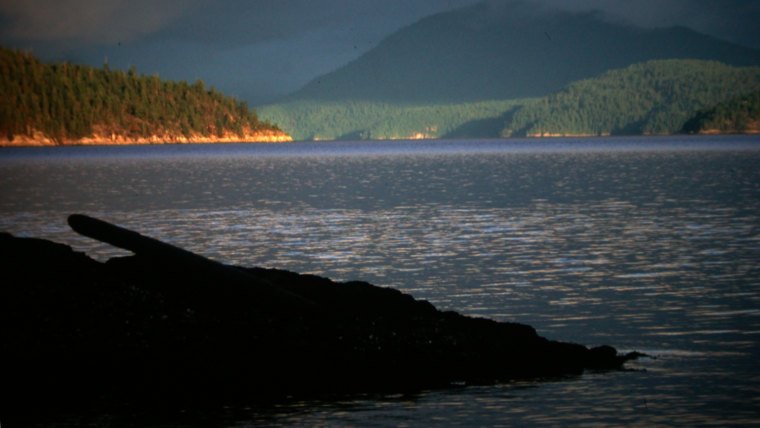 view from Irene's studio
I am pretty sure you'll find Irene's story mesmerising as I did. Here she is folks, enjoy!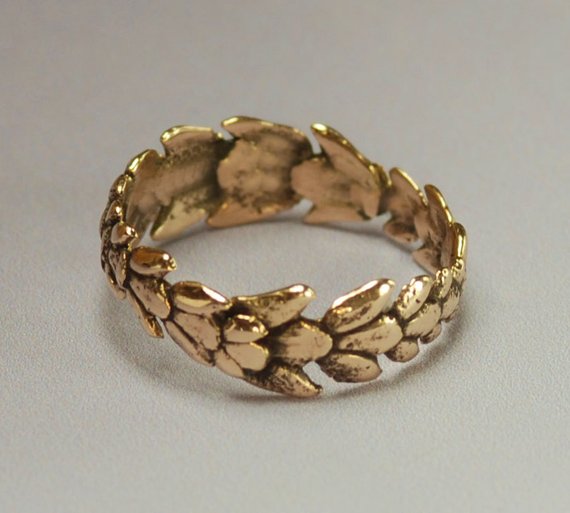 14K Gold Cedar Ring
I am 65 years old and have been making my living creating handmade jewelry all my adult life. I am self taught. I started with wire and beads at 18 while at university. I dropped out of university, switched to art school. I dropped out of art school and moved to a remote inlet on the west coast of Canada, accessible only by water, where I lived off the grid for three years. Then I taught myself how to solder silver and gold and set stones. At that time silver was $3/ounce and gold was $30/ounce! Mentors and tools appeared throughout my life whenever I needed them. My father was an engineer who liked to repair old clocks: he provided my first pair of pliers when I was a teenager.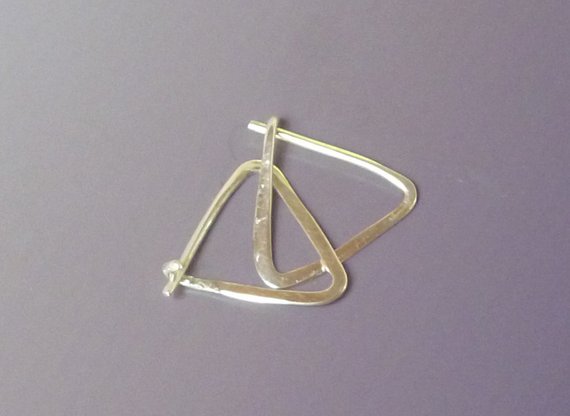 Sterling silver triangle hoops
Now I live on a slightly less remote, but equally beautiful island in BC about 100 miles north of Vancouver. Over the years my jewelry became more organic. I developed a process of casting silver replicas of cedar branches, leaves and other natural forms around me. In the summer tourists from around the world visit this island and connect with my nature jewelry. It has turned out to be an ideal livelihood for my remote lifestyle.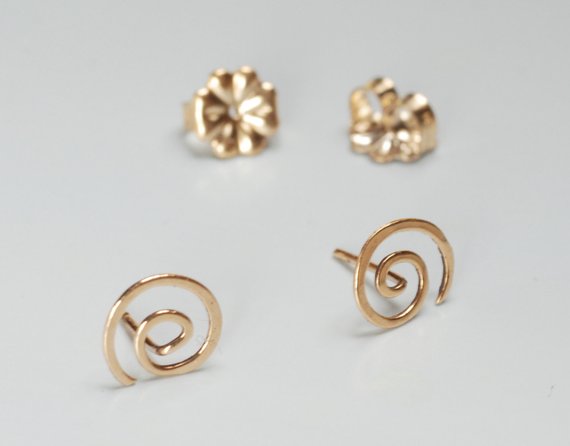 14k gold spiral studs
After many decades of craft fairs, custom orders, selling in galleries and at a local co-op craft shop, I finally opened my Etsy shop a year ago. I named it SilverCedarJewelry in order to feature my most popular line. I also listed a few pairs of simple hoop earrings forged from wire, designs I have been making for 40 years. It took a few months of obsessive nurturing and tweaking until the shop built up momentum. Now I am sending jewelry all around the world on a regular basis, even custom order wedding rings. To my surprise, the best selling products are the hoops, not the nature jewelry.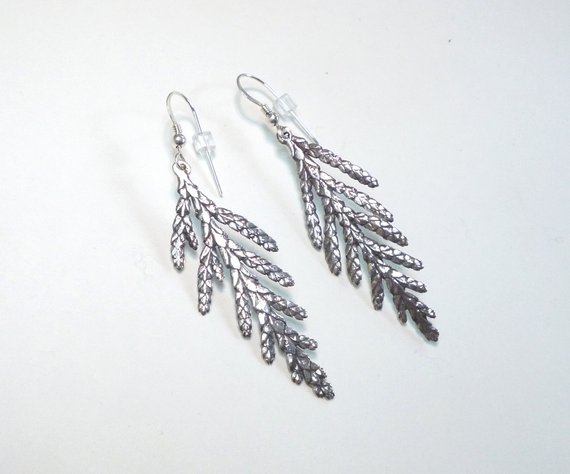 Silver cedar earrings
I have a workshop full of fancy equipment for casting: a kiln, a centrifuge, an oxy-acetylene torch. Etsy has thousands of sellers who twist and hammer wire: why me? Why do most buyers choose hoops rather than my unique one-of-a-kind organic pieces? This is a mystery to me, but I am going with the flow. I offer more and more choices of hoops: textured, smooth, silver, yellow gold, rose gold, white gold. Ouroboros snake hoops, spirals, singles..... Small hoops, tiny hoops, miniature hoops!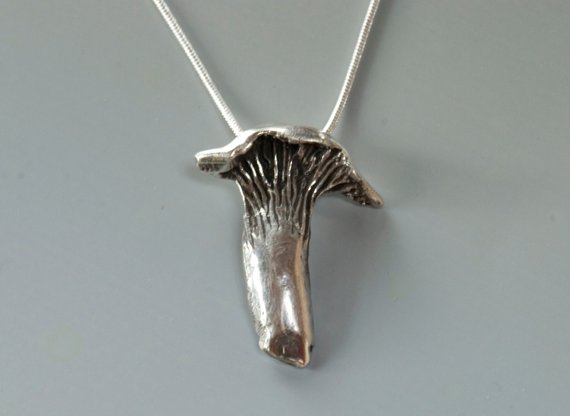 mushroom necklace
I feel most fortunate to be able to make my living with my hands, surrounded by peace and quiet, clean air, clean water, wilderness, and high speed internet.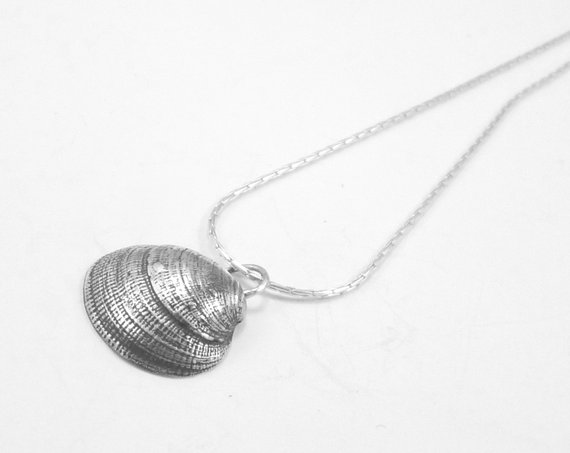 Silver clam necklace
...
See I told you she will mesmerise you! Just to show you how jealous I am about her work place and view, here's another photo of the place near her studio.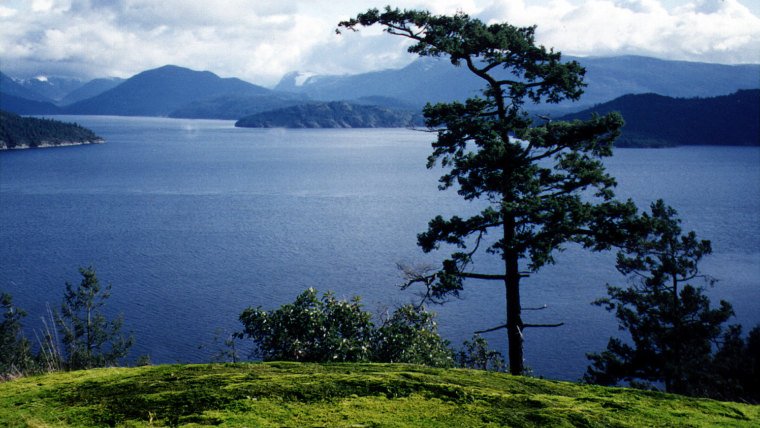 Speechless? I am! Irene is a great example of how nature can inspire you and help you create amazing art. If you are lucky enough to live close to such beauties don't miss out on the opportunity of being inspired!
Irene's love for handmade and her wanting to help other artists like herself, led her create her very own seminar about opening and owning an etsy shop. She recently opened a new shop selling her seaweed art. You can find it here.
I am truly honored to have you here, thank you Irene!
Smouts for now
Akamatra