Hello darlings!
How about this great weather we've been having, huh? I love spring, I love the sun and I love it when I get to wear and review fun handmade things!
This time I was lucky to be asked by Lia from MeandMamaCreations on etsy to review her vibrant and colorful statement jewelry!


Lia makes unique jewelry with cross stitch embroidery. I've seen them on etsy and always admired her dedication to make something so difficult and time consuming. When she send me a heart necklace and an ice cream brooch I started admiring her even more.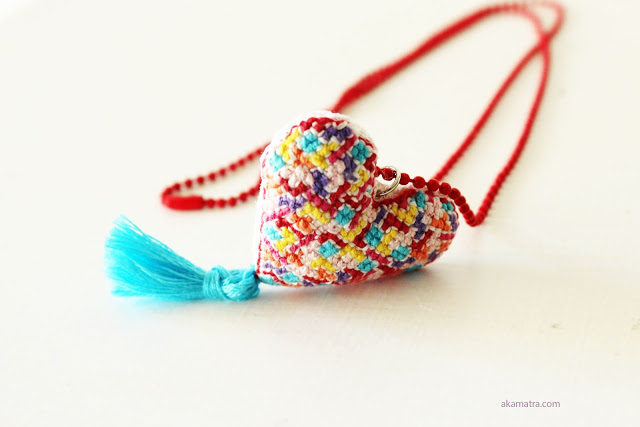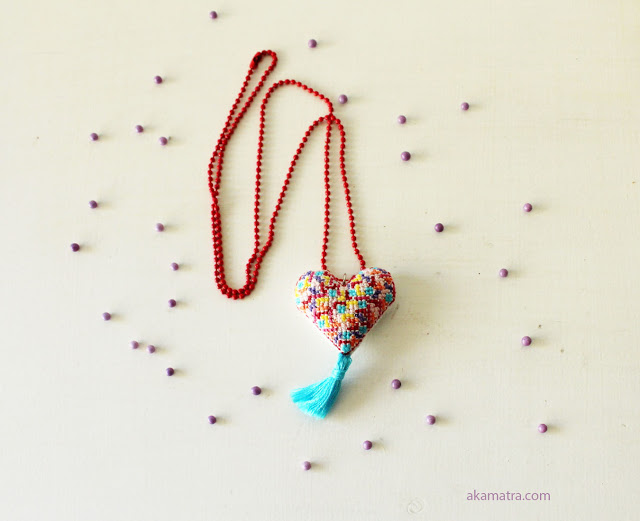 It's not often that you get to hold a handmade item so well made and with such devotion to the detail. If any of you has done cross stitch before, knows how difficult it is to handle the special cross stitch canvas on which you embroider. Well, Lia has got the number of this thing I can assure you. I was concerned about how it would look from the back but it was very well made as you can see for yourself.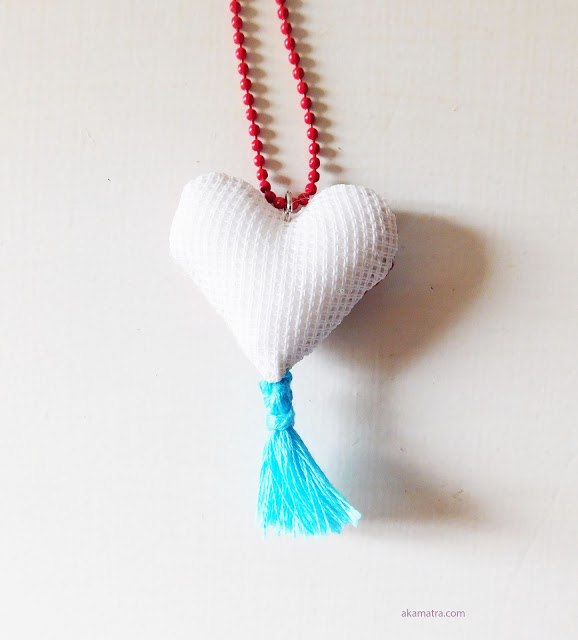 The necklace is very modern and fun, ideal to wear during the day to make a fresh statement. Because it is so colorful you wont be needing any more jewelry or accessories with it. I love the length of it and I think it would look great with a white shirt and jeans or a solid color dress and some red shoes.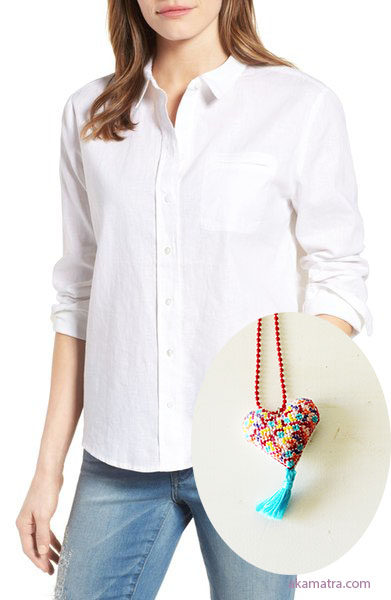 Same goes for the brooch too. It has an inert cuteness because, ice cream! Moreover, it is small and can easily used as a prop on a shirt and I could even see little kids (over a certain age for safety sake) wear it. Regardless of age it's quirky and fun and everyone should have one or three, lol! Best part is it's calorie-free!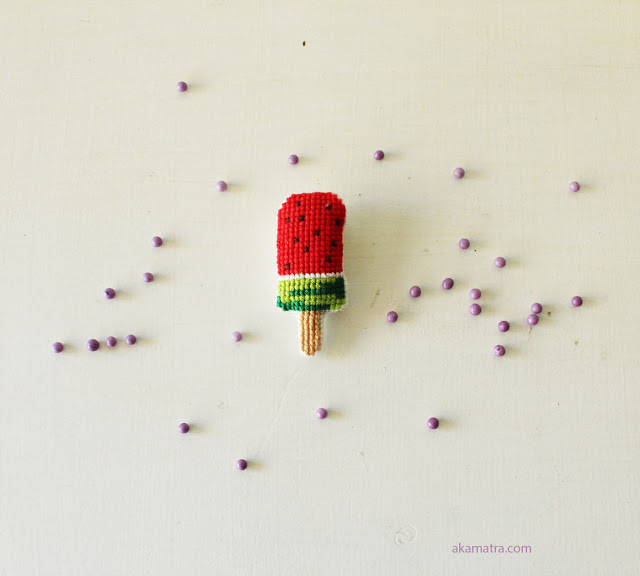 Then it's the matter of packaging. Even the smallest of gifts deserve a nice package and Lia makes a wonderful one. A very nice and sturdy craft jewelry box adorned with lilac lace and her business details. You'd be happy to give this as a gift and you'd make the recipient happy too!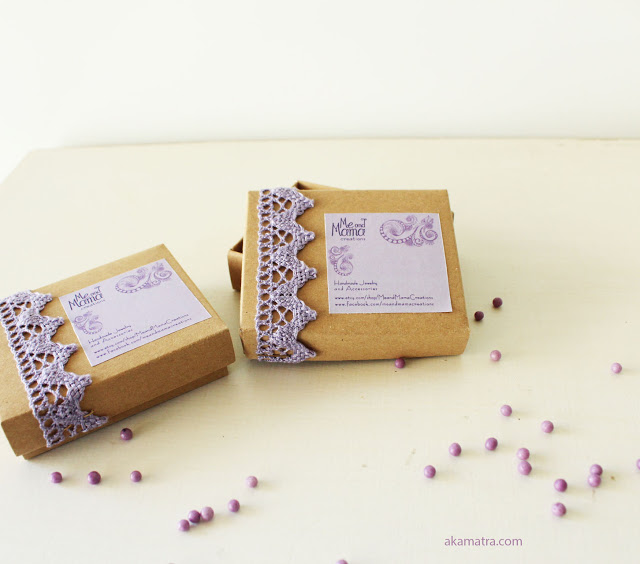 I need to make a brief statement before I go on. When I was asked to write my first review some years back I did a little research on how to write a good review on your blog. I am nothing if not thorough and I needed to make sure I'd do the brand justice. Well, it's well known that there are some crucial steps or points if you like, that you need to address when writing a review. One of these points is to state the disadvantages or drawbacks of the product because, let's be honest, nothing is perfect.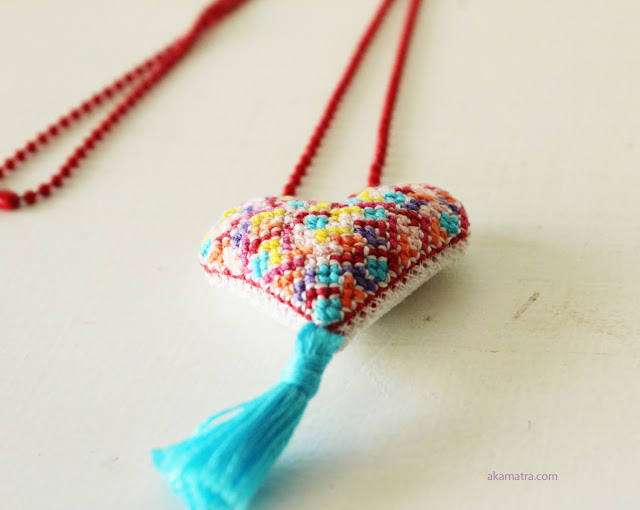 Funny thing about handmade products is they are NOT designed to be perfect. You see, a handmade product is imperfect by default. It is made by human hands and as such it carries the beauty of their faults within. So, no! No handmade item is perfect because it's not supposed to be. 
That said, I honestly could not find a thing in Lia's items I didn't like. I cannot even comment on the quality of the chain she used which is usually the first thing to "go bad" in handmade jewelry, because this gorgeous red colored ball chain will not change color like the cheap silver colored ones that you see everywhere, after wearing it a couple of times.  I think it's important to get at least a few years of wear when you buy something and I am pretty sure Lia's items will stay gorgeous for years to come.
You can find her shop here and she's also on facebook and instragram.

Me and Lia have a very special giveaway for you! You can win both the necklace and the brooch simply by following the steps in the widget below! The giveaway is open worldwide and will run until the 17th of April. Best of luck!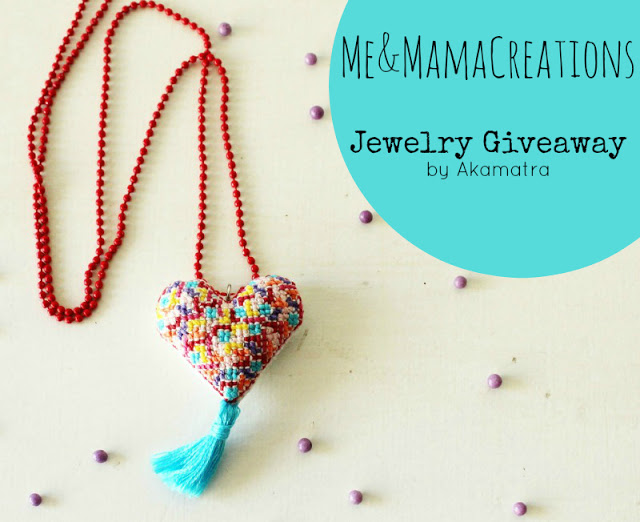 Lot's of love