Hello darlings! After reading and reviewing the previous book in the series, I was thrilled to be given the chance to read Missing lies by Chris Collett, so here is my review.
What's the book about
Discover Detective Tom Mariner in this mystery with a huge twist at the end.  
'Collett is a wonderful writer, subtle, clever, strong on atmosphere and character.' Yorkshire Post 
This is a revised edition of a book first published as "Dead of night".
18-year-old Grace Clifton vanishes on her way home from work. Amazingly, not a single witness comes forward. But Detective Tom Mariner suspects that she ran away from her overbearing and rich father. 
A package arrives addressed to DI Mariner. It contains Grace's clothes, neatly folded and cleaned. 
Then another woman disappears. And a disturbing pattern begins to emerge.
Detective Mariner must track down a suspected serial killer in his toughest, and strangest, case yet, with a conclusion that will have you gasping. 
Perfect for fans of Peter James, Ian Rankin and Peter Robinson. This is the seventh book in the DI MARINER SERIES, more books coming soon!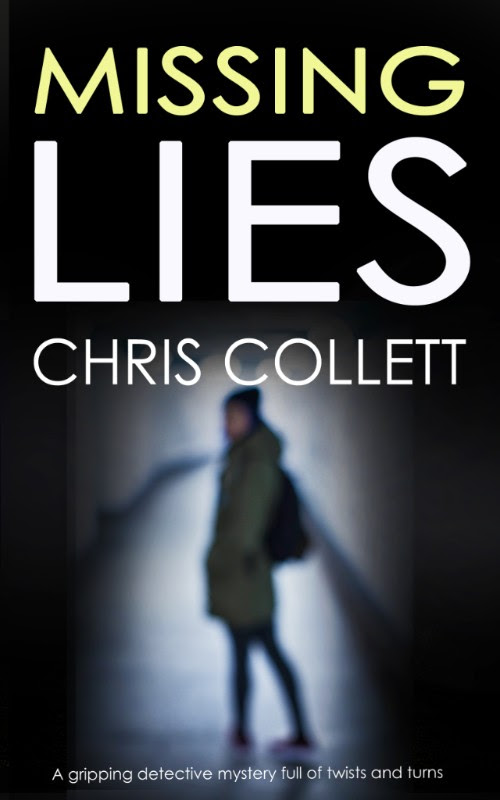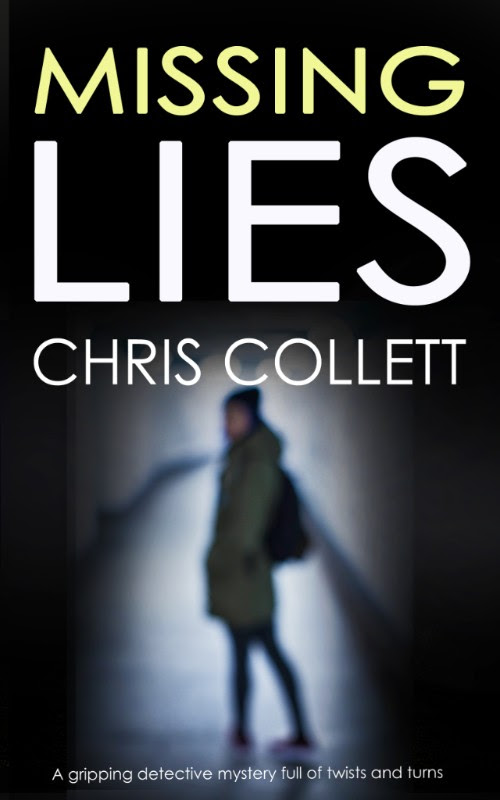 What people are saying about Missing lies by Chris Collett
 
"A strong pace and multidimensional characters keep this British procedural moving briskly" (Library Journal)
 
"Cleverly plotted, with an unexpected shock ending, plenty of suspense, and a likably genuine cast of characters, this is a strong new entry in an increasingly popular police-procedural series." (Booklist)
 
"Procedural fans are in for a really good time." (Publishers Weekly)
 
THE SETTING
Birmingham is a city of stark contrasts with a rich cultural and historical heritage. Playing a key role in the industrial revolution, it helped shape the nation's manufacturing industry
 
But with its many green spaces, Birmingham also borders on the beautiful countryside of Worcestershire and Warwickshire, is just a few miles from Stratford on Avon and a short drive from the wild country of mid-Wales.
 
Birmingham's population is large and ethnically diverse, and while urban regeneration has forged a modern and culturally vibrant city, the decaying remnants of the industrial past and 1960s concrete jungle give it a unique and gritty character; the dark underbelly policed by DI Tom Mariner and his team.
 
THE DETECTIVE
Detective Inspector Tom Mariner is, on the surface, an average dedicated policeman, but his experiences as a younger man have given him an insight into life on the dark side, and a clear sense of right and wrong. Mariner has little interest in material things. He lives in a modest canal-side cottage, enjoys the occasional (real) beer and game of dominoes and drives an old car. He is most at home in the outdoors, with an OS map and a compass, and in times of crisis, will take off and walk for miles in any weather.
DI MARINER SERIES
Book 1: *Deadly Lies
Book 2: *Innocent Lies
Book 3: *Killer Lies
Book 4: *Baby Lies
Book 5: *Married Lies
Book 6: *Buried Lies
Books 7: *Missing Lies

What I think of the book
Ok you guys you need to hear this. This is an AWESOME book! I repeat: Missing lies by Chris Collett is an AWESOME book! 
I pride myself of being able to spot the killer in a mystery before the reveal in the book. And I was successful in this book too! But the only thing I did manage to realize was who could have been the killer. However I never would have guessed the WHY, the HOW and the WTF that came with the reveal of the killer, which was totally last minute in the book too. 
I mean, ok I am a seasoned pro in reading crime mysteries but still, I would have NEVER made the connection! 
Missing lies by Chris Collett is an edge of your seat thriller that will keep you entertained till the last page. I loved the introduction of the new characters and the brilliant connection to the old ones. And what I really really love is how the author doesn't put the hero to a shrine! I mean it gets old to read about how perfect a detective is really. I love this aspect of Tom Mariner. He's just as human as the rest of us and that brings the whole experience to a new level at least for me.
Author's bio
Chris Collett grew up in a Norfolk seaside town where she worked in a boarding house (now defunct) a local bakery (closed down) and a crisp factory (razed to the ground). Graduating in Liverpool, Chris has since taught children and adults with varying degrees of learning disability, including autism. She is now a university lecturer, with two grown up children, and lives in Birmingham; DI Tom Mariner's 'patch'. She has published short stories, teaches creative and crime writing and is a manuscript assessor for the Crime Writers Association.

The first five DI Tom Mariner books will be released in revised editions by Joffe Books in 2017/2018.
Any good reads lately?