Hello darlings! 
After the hit of the financial crisis in my country, there was a huge influx of new and old properties for sale as many people were after liquefying their assets. Some were sold in days and others were left unwanted. Have you ever wondered why? One of the reasons is, unless you choose a company that "buys any house" you'll be speaking to buyers with different tastes.  
Did you know that the wall color in your house could make or break a selling deal?
For many years, home staging experts have been recommending that you paint your walls some version of white if you want to successfully stage a home to sell. Although this choice has logic behind it because white does go with anything and therefore isn't likely to offend a potential buyer like a bold color choice might, it's a choice that also might be totally wrong. The truth is that there isn't a simple one-color-fits-all-homes choice for home staging. So what are the best wall colors for staging a home? 
The best wall colors for staging a home are colors that have two qualities. First, they're neutral enough that they can play well with many colors, thus giving potential buyers a sense of how their own color preferences might work in the space. Second, they highlight the best features of the rooms they're in. This second quality centers around what personality you want your home to present when you're selling it. Do you want your home to appear cozy and inviting? Elegant and sophisticated? Fun and upbeat? What kind of buyers do you want to attract? The colors you choose can help you create a character match between your home and your buyer. 
Here are seven wall colors that, if used properly, could create these qualities for your home. 
1. Cream 
A neutral color scheme has long been at the top of the home staging tips list. This is why white has been the reigning ruler of home staging wall colors. If you like the idea of this type of color palette, you still don't have to stick to basic white. You can slip just a bit past stark white into a warmer tone of cream.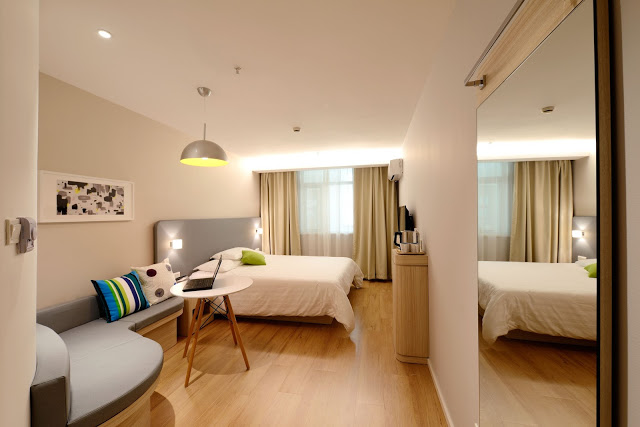 Creamy whites, as opposed to basic white, have subtle undertones of color. Some have just a breath of beige; some will suggest a wisp of gray; and some flirt with a suggestion of yellow. These undertones may be ever-so-slight, but they can have a powerful impact, adding an energizing glow to a room without adding the kind of color that could put off a neutral-loving buyer. 
Depending on what furniture and accents you pair with it, the color cream can create a variety of personalities, ranging from inviting casual or country décor to upscale and refined traditional décor. 
2. Gray 
Gray is another one of those neutral colors that rarely gets a buyer excited. Sometimes called "the new white," gray can be a backdrop for a variety of accent colors.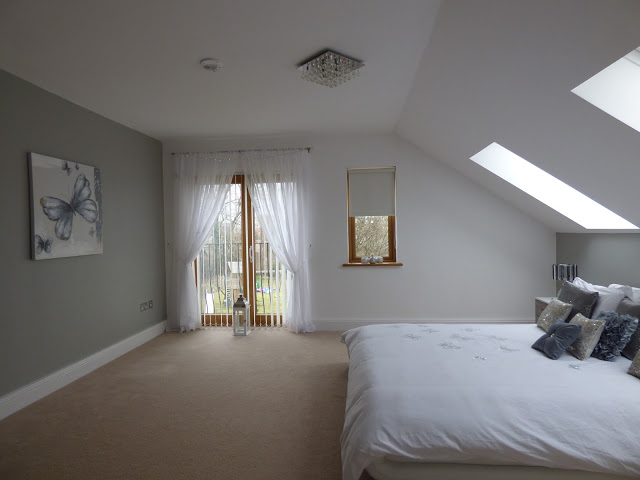 Like cream, gray has different undertones, and you need to be aware of how these undertones will impact your space. Designing with a room planner, for example, will help you match your gray color with any other color in the room. The color, "greige," which is a gray heavily tinged with beige, works well with colors that blend with tans and browns and creams, and it's a strong choice for rooms with dark wood flooring or cabinets. Any gray color is a suitable pairing with white. Regarding personality, a gray with stronger color undertones will add more energy to a space. A purer gray with minimal undertones will create a more peaceful feel. 
3. Tan 
Still relatively neutral but with a more distinct "flavor" than cream or gray, tan can be an excellent staging color if you want to create a natural, organic personality in a space. Tan is dark enough to fill up large rooms but still light enough not to weigh down smaller rooms. Well-suited to a feeling of homey comfort or woodsy seclusion, tan can still level up to cool and cultivated if it's combined with the right furnishings and accessories. 
4. Blue 
Long considered one of the best colors for a bedroom, blue hasn't traditionally been thought of as a good home staging color because it's "too much color." However, lighter blues can create beautiful, mature interiors. Pale blues that lean toward turquoise can lend enough serenity to a space to elicit a calming feeling. Colors like this that act as a subliminal emotional trigger will have a positive effect on buyers, even if the buyers might consciously say they don't like the color.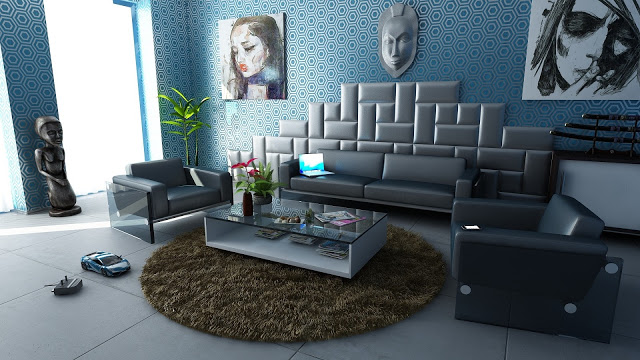 You can choose blue hues that feel cool or blue hues that feel warm, depending on the personality you want to create. When you combine those blues with neutrals like cream or gray, you will be able to please a large percentage of buyers. 
5. Yellow 
Yellow may be a color that people either love or hate, but either way, it's a color that evokes cheer. Given that you want your potential buyers to feel like they could be happy in your home, using yellow as a wall color makes surprising sense. 
Like blue, yellow isn't a popular staging color, but not only does it have a happy feel, it can provide an undebatable sense of charm to a room that might otherwise feel a bit blah. If you want to create an energetic personality in your home, yellow is a good color choice. Yellow also can brighten rooms that don't get much natural light, and it can lift up rooms that might feel weighted down by heavy architectural features. 
Just don't get too carried away with the brightness level. Neutrality is still a good benchmark for picking staging colors. So if you go with yellow, pick soft yellows that have creamy undertones. 
6. Charcoal 
Although most staging colors are in the lighter color range, dark colors do have a place in home staging if they're colors that can be a backdrop to a variety of other colors. Because of charcoal gray's many color pairings, it can be a powerful wall color choice to use for staging a home.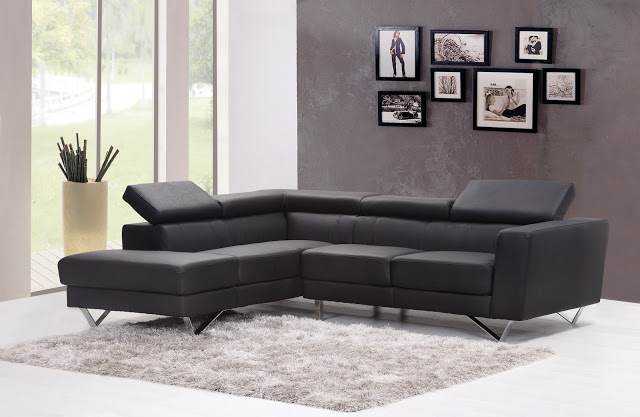 Contrary to popular belief, dark colors don't necessarily make a small room look smaller. A dark color on an accent wall can add depth to a room of any size. And a dark color can actually hide the shadows that lurk in small rooms, thus transforming a dark-feeling room into a room that feels inviting. 
If you want your home to have a dramatic and stylish feel, charcoal walls will work well for you. If you combine charcoal walls with light-colored furniture and accessories, you'll create a refreshingly glamorous character even if your furnishings and accessories are simple and inexpensive. 
7. Navy 
Another dark color that can add pizzazz to your home is navy blue. When you combine navy blue with white, silver, or beige, you can develop a powerful personality in your home, one that whispers, "success" to a potential buyer.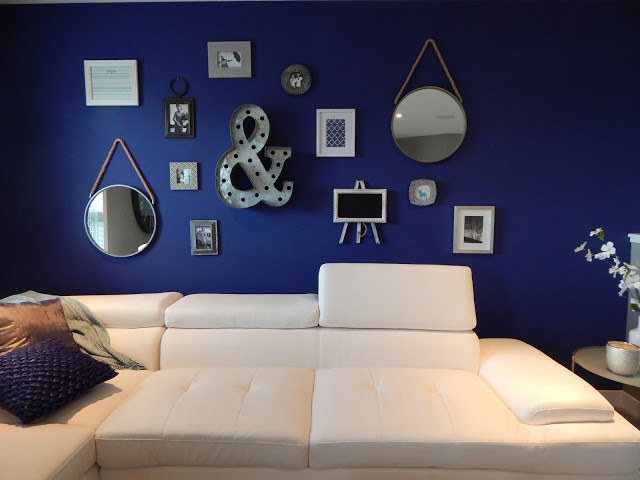 Although you probably don't want to paint a whole house or even a whole room navy blue, you can definitely use navy blue on an accent wall. Because navy blue is a color that goes well with most other colors, a navy blue accent wall will be a strong focal point in a room without leaving a buyer feeling like their own belongings won't fit the space. 
These seven colors aren't the only colors that will work well for home staging. However, hopefully, these color ideas have given you an idea of how to choose a color that builds a bridge between neutrality and character. Once you build that bridge, you'll have a home that appeals to a variety of buyers.